Thursday's Top Romantic eBooks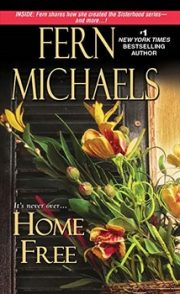 Home Free
by Fern Michaels
BARGAIN
United by a desire to overcome their personal misfortunes, seven very different women formed an indelible bond and vowed to right wrongs wherever they found them. They've succeeded beyond their wildest dreams. After years known as the Vigilantes, Myra, Annie, Kathryn, Alexis, Yoko, Nikki, and Isabelle are enjoying their hard-won freedom and the chance at a normal life.
As it turns out, once you're a part of the Sisterhood, normal is a relative term. President Martine Connor, their long-time ally, has announced the formation of a top-secret organization. Officially, the CIC won't exist. Unofficially, they'll report directly to the president and tackle the jobs no one else can handle. For the Sisterhood, it's the end of an era—and the beginning of a whole new adventure… #ad
---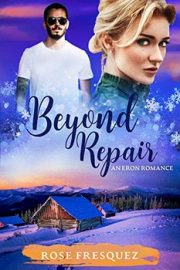 Beyond Repair
by Rose Fresquez
BARGAIN
Hiding from her troubled past, Jules Demski sequesters herself in the mountains of Eron, Colorado, the only place she's ever felt safe. Her solitude is shattered when an injured man staggers into her family's barn. Burned once and still in repair, the last thing she needs is another criminal on her hands. If she can only convince her heart of this, she just might be able to resist the interloper's charm.
Former gangster Lorenzo Macedo has cleaned up his act, but now he's running for his life. He stumbles upon a barn just as a bullet pierces his body. Jules appears standoffish and cold, but the tender way she nurses Lorenzo reveals a soft-hearted, passionate woman aching for her own wounds to be healed… #ad
---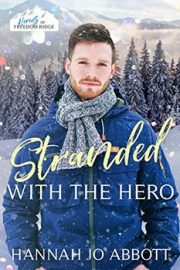 Stranded with The Heron
by Hannah Jo Abbott
BARGAIN
Nicole Simmons planned a romantic weekend getaway in the mountains. She just didn't expect to be going alone. Leaving her cheating ex-boyfriend and her usual cautious approach behind, she is determined to enjoy her unexpected adventure.
Carson Leavey became an EMT to help people. When he meets a tourist stranded for the holidays after an unfortunate skiing accident, he does what comes naturally. He never expects to fall for the feisty woman he is trying to help. Alone and injured at Christmas in an unfamiliar place should be a miserable combination, but can the charm of Freedom Ridge and a certain thoughtful EMT have Nicole dreaming of a future she never expected? Or will Carson's own fears put an end to this holiday romance before it even starts? #ad
---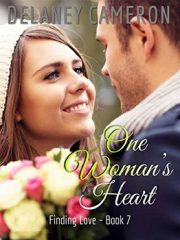 One Woman's Heart
by Delaney Cameron
BARGAIN
Everybody knows the path to true love doesn't always run smooth, but Holly and her boyfriend Scott seem to be going in opposite directions. When their relationship takes a turn for the worst, she finds comfort in the company of her next door neighbor. Holly accepts Devon's friendship with no expectations of where it might lead. After all, she's not looking to fall in love again, and you can't find what you're not looking for.
In spite of his mother's warnings about the sand running out in his hourglass, Devon isn't interested in being anything other than a single dad. He's already proven he's not very good at marriage. When he meets Holly, he isn't prepared for how his heart will respond… #ad
---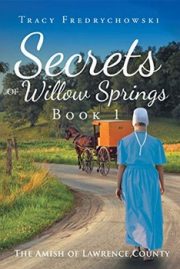 Secrets of Willow Springs
by Tracy Fredrychowski
BARGAIN
When an English family's dark secrets collide with the Amish, sweet and innocent Emma Byler is caught in the middle of two worlds.
For sixteen years, Jacob Byler kept his daughter Emma sheltered and protected in their Amish community. When a secret becomes too much for him to bear, it drives a wedge in their relationship and threatens to change Emma's life forever.
When an unexpected relationship with Daniel Miller comes to light, will he be able to remind Emma of her faith and help her deal with the lies that surround her birth? Will the secret change her life forever, and will she be able to forgive as God instructs her to do? #ad
---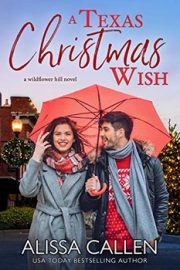 A Texas Christmas Wish
by Alissa Callen
BARGAIN
To Aggie Harper every day is Christmas. Even if that means late nights and a non-existent love life to keep her beloved mother's knitting store that specializes in ugly Christmas sweaters afloat. She loves her small Texas town life and believes she is living her dream until a big city stranger strides through the front door of her store and has her question what she really wants from life.
Since the death of his mother, corporate lawyer Mason Firth lives to work, especially when tinsel adorns storefronts and he can't escape the aroma of gingerbread. A mysterious unpaid family loan sends him to Last Stand, but instead of discovering any answers he finds himself risking a sugar coma from Christmas baked goods, making barbed wire Christmas wreaths and losing focus whenever around warm hearted Aggie. #ad
---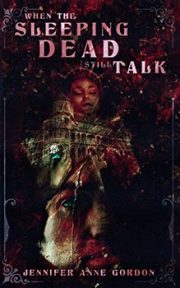 When the Sleeping Dead Still Talk
by Jennifer Anne Gordon
BARGAIN
In one startling moment in the late summer of 1873 a tragedy fell like summer sun on the gray jagged shores of Dagger Island. Francis loses everything he thought his life was, and what it could have become. His heart breaks and his feet run, all the way back to his childhood home, he reaches for a past that may not exist.
He is there, in the little house in Dorchester Neck. A place haunted with missing time. He feels the comfort from walls that lean in too close, but then …He feels the trauma that ripped his life in two and in a blink of an eye he is back at the hotel. He can feel the memories fade as the cold fingers of winter wrap around him. He does not know how he got there, or indeed if he ever left. #ad
---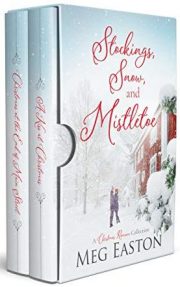 Stockings, Snow, and Mistletoe
by Meg Easton
BARGAIN
Two full-length Christmas romances to snuggle up with and swoon over. Both are full of heart, humor, hope, and all the magic of Christmas, wrapped up in one holiday-filled collection.
Christmas at the End of Main Street: All either of them wants for Christmas are some jingle bells, to deck the halls, and for everyone to stop finding them dates. This Christmas, Macie and Aaron are teaming up to make everyone believe they're dating each other so they'll quit trying to line them up with others. But as this fake relationship starts to feel real, can they overcome the obstacles in their way?
A Kiss at Christmas: Kelli wants a perfect little Christmas. Parker just wants to ignore it. Both believe they're going to be spending the holidays alone. Until the owner of the company they both work for—a man who has a secret knack for matchmaking—invites a dozen employees to celebrate Christmas on the beach. Can they get past their workplace rivalry and take a chance that might just be imperfectly perfect? #ad