Wednesday's Top Romantic eBooks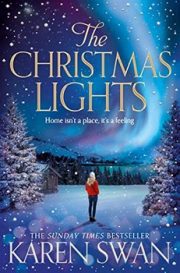 The Christmas Lights
by Karen Swan
BARGAIN
Bo lives a life most people can only dream of. She and her boyfriend Zac are paid to travel the globe, sharing their adventures with their online followers. And when Zac proposes, Bo's happiness is complete.
With Christmas coming up, Bo can't wait to head to the snow-fringed fjords of Norway. Arriving at the picturesque and remote hillside farmhouse that will be their home for the next few weeks, Bo's determined to enjoy a romantic Christmas under the Northern Lights. Everything should be perfect… But the mountains hold secrets from the past and as temperatures plunge and tensions rise, Bo must face up to the fact that a life which looks perfect to the outside world may not be the life she should be living… #ad
---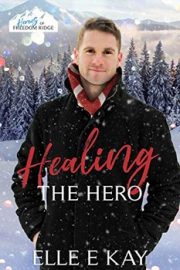 Healing the Hero
by Elle E. Kay
BARGAIN
A dream job. A dreamier boss. Ashley Castle jumps at a chance to show off her skills as head chef when she lands the job at Liberty Grille in the Freedom Ridge Resort. Before long, she develops a full-blown crush on her boss but ignores her growing feelings. Nothing can happen as long as his nightmare ex-girlfriend remains in the picture, so she keeps her focus on work.
Restaurant Manager, Daniel Winchester hires Ashley and can't help but be drawn to the new hire. If it weren't for her faith in a God he stopped trusting while serving in Iraq, he could fall for her. He can't let that happen, though… #ad
---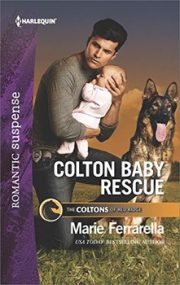 Colton Baby Rescue
by Marie Ferrarella
BARGAIN
Carson Gage has a crime to solve—the murder of his brother—and his number-one suspect is his archenemy, Serena Colton. The Coltons and Gages have feuded for generations; Carson is convinced the cowgirl is hiding his prime suspect on her ranch. But the beauty and her baby stir unwelcome yearnings in his calloused heart.
After all, Carson has learned the hard way what vulnerability can cost. When Serena and her child become targets of a mysterious assailant, Carson's protective urges take over. Can an irresistible attraction prove stronger than old family hatreds and help them capture a criminal? #ad
---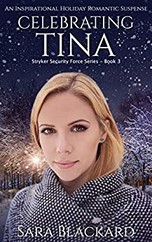 Celebrating Tina
by Sara Blackard
BARGAIN
Tina West has spent her life feeling like she stood on the outside, but since taking a job at Stryker Security, life seems to be turning for the better.
Tina never imagined when she took a job as a nanny she'd end up training for search and rescue. Yet, when her boss shows up with a retired military dog and the opportunity to train with him, Tina snatches up the chance to help those who are lost. If she saves enough people, maybe she could find meaning in a life that left her with nothing but a bruised heart and a tarnished picture of family. As holiday festivities loom before her, she wonders if she'll ever shuck the regrets that haunt her dreams and keep her from connecting with others. #ad
---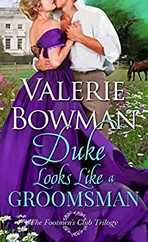 Duke Looks Like a Groomsman
by Valerie Bowman
BARGAIN
Rhys Sheffield, the Duke of Worthington, has bet his friends an ungodly sum of money that despite his loftiness, he can pass himself off as a servant at the house party of the Season. But when his clever ex-flame arrives and recognizes Rhys in the stables pretending to be a groomsman, she realizes it's the perfect opportunity to pay him back for breaking off their engagement.
The lovely Lady Julianna Montgomery may be the only young woman at the house party who's not in the market for a husband. She's quite happily engaged to a marquess, thank you very much, and scarcely remembers the pain of being callously tossed over by the Duke of Worthington nearly two long years ago—till now. #ad
---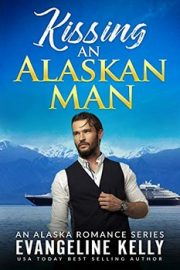 Kissing An Alaskan Man
by Evangeline Kelly
BARGAIN
Fifteen years ago, Amelia chose to run her parents' bed-and-breakfast instead of marrying Brock, and she always regretted that decision. She'd chosen duty over love, and it left her in a lonely position. When she runs into Brock on an Alaska cruise, she's offered another chance at love, but fearing he doesn't feel the same way about her anymore, she is hesitant to take a risk, fearing it will lead to a broken heart.
Brock is a professor contracted to give lectures on the cruise ship over the summer. He'd dated over the years but had never gotten over his college love, Amelia. When he sees her again, he wants to rekindle that flame. But between Amelia keeping him at an arm's distance and an ex-girlfriend who is determined to sabotage everything, he has his work cut out for him. #ad
---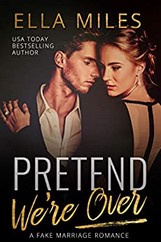 Pretend We're Over
by Ella Miles
BARGAIN
I'm not looking for a date. I'm definitely not looking for a husband—just one night of passion. I'm in Vegas, after all. And what happens in Vegas stays in Vegas. So how did I end up with a giant rock on that finger, you ask? Your guess is as good as mine.
Now I'm stuck fake married to the biggest self-centered jerk I've ever met. We agree to keep the charade going for six months to protect our pride and dignity. We have six months to convince everyone we aren't meant to be. Should be easy. I'm sweet, kind, fun Millie. He's cynical, self-absorbed, loner Sebastian. We don't belong together. Convincing everyone we're married is the easy part. Convincing everyone we're over—that's proving more difficult. #ad
---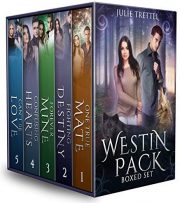 Westin Pack (Books 1-5)
by Julie Trettel
BARGAIN
5 swooning, binge worthy wolf shifter books about love, family, and friendship. You're about to embark on a brand new journey into a whole new shifter world
One True Mate – Kelsey Adams is alone, and has been since childhood. Running away is all she knows and necessary to preserve her deepest, darkest secret. She can not afford for anyone to get close, or know about the monster within. But when she lands a lucrative job as an administrative assistant to Kyle Westin, CEO of the Westin Foundation, her life changes and everything's at stake. Can she conceal her growing feelings and her true self from this enigmatic, strong willed man, or will her world fall apart? Also includes: Fighting Destiny, Forever Mine, Confusing Hearts, Can't Be Love. CLICK above to read the full descriptions! #ad