Sunday's Top Romantic eBooks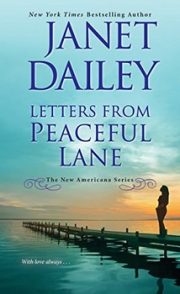 Letters from Peaceful Lane
by Janet Dailey
BARGAIN
Allison felt like she'd stepped into a fairy tale when she married widower Burke Caldwell. But after less than a year of marriage, he's become removed and distant. His friends see Allison as little more than a trophy wife, his only daughter regards her as the enemy. With everyone so devoted to the memory of Burke's first wife, Kate, how can Allison possibly compete? Then a harrowing car crash leaves Burke badly injured. But it becomes achingly clear that the woman Burke wants by his side is the wife he lost…
No longer able to dismiss the power Kate still holds, Allison can't resist reading a trove of hidden letters from Kate to Burke. What she discovers sets her mind reeling. The letters give Allison an enlightening window into her husband's heart. But will she have the courage to put aside her own fears, and grab hold of a love as big and bold as the man she once dared to marry? #ad
---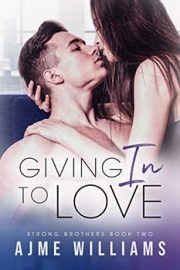 Giving In To Love
by Ajme Williams
BARGAIN
He's my boss. Okay, he's my enemy at best. A friend with benefits? No. Except that yes, I agreed to that arrangement and I totally have my dying brain cells to blame for it.
Hunter and I don't agree on anything. Anything. Except for the way his hands feel around my waist. Him and I both know that he's got more than lust for me in his heart. If he even has a heart. I don't know if he does. But I do know that he has secrets. Secrets and scandals that a person like me wouldn't know how to deal with. It's all well and good until the skeletons are still hidden in his closet. But what happens when they come out and the entire office finds them? #ad
---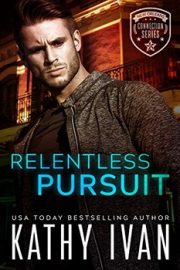 Relentless Pursuit
by Kathy Ivan
BARGAIN
"Kathy Ivan's books are addictive, you can't read just one." -Susan Stoker, NYT Bestselling Author
Detective Remy Lamoreaux can't believe his luck when Jennifer "Jinx" Marucci walks through the doors of the New Orleans Police Department. Jinx witnessed her brother's shooting, and with her appearance fate has handed Remy the opportunity to take down a vicious Russian crime boss and lock him up for good. Intrigue, kidnapping and danger combine to keep Remy and Jinx constantly on the move. One thing is certain–if they stop running, they die. #ad
---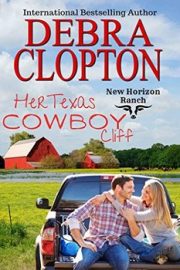 Her Texas Cowboy: Cliff
by Debra Clopton
BARGAIN
Professional bull rider Cliff Masterson has been chasing his dreams for years but after rescuing a beautiful cowgirl from being trampled by a bull now he's suddenly dreaming of love, home and hearth. Because Maddie Rose has had enough people in her life leave and she's not willing to risk her heart on anyone, especially a bull rider with wanderlust in his veins.
Sparks fly as this determined cowboy tries to prove to this feisty cowgirl that the only thing he's chasing now is wedding bells with her… Thankfully he's got the help of three meddling matchmakers to help him get his happily ever after? #ad
---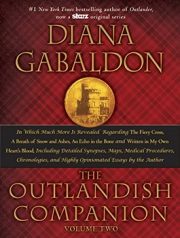 The Outlandish Companion Volume Two
by Diana Gabaldon
BARGAIN
Perfect readers of the bestselling Outlander novels—and don't miss the revised and updated first volume of The Outlandish Companion!
More than a decade ago, #1 New York Times bestselling author Diana Gabaldon delighted her legions of fans with The Outlandish Companion, an indispensable guide to all the Outlander books at the time. But that edition was just a taste of things to come. Since that publication, there have been four more Outlander novels, a side series, assorted novellas, and one smash-hit Starz original television series. Now Gabaldon serves up The Outlandish Companion, Volume Two, an all-new guide to the latest books in the series. #ad
---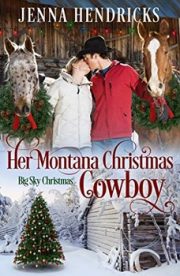 Her Montana Christmas Cowboy
by Jenna Hendricks & J.L. Hendricks
BARGAIN
Chloe Manning's first Christmas in Frenchtown was heartbreaking. Will Santa give her her heart's desire during her second?
Brandon Beck left behind a woman for the benefit of his family ranch last Christmas. Now that he's back, why can't he get her out of his heart and mind?
When Santa and Mrs. Claus play matchmaker, will Chloe and Brandon fall under their Christmas Magic? Or will past hurts and fears keep them apart? #ad
---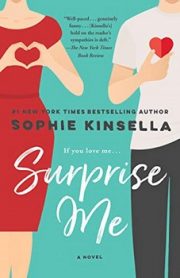 Surprise Me
by Sophie Kinsella
BARGAIN
After ten years together, Sylvie and Dan have a comfortable home, fulfilling jobs, and beautiful twin girls, and they communicate so seamlessly they finish each other's sentences. They have a happy marriage and believe they know everything there is to know about each other. Until it's casually mentioned to them that they could be together for another sixty-eight years . . . and panic sets in.
They decide to bring surprises into their marriage to keep it fresh and fun. But in their pursuit of Project Surprise Me—from unexpected gifts to restaurant dates to sexy photo shoots—mishaps arise, with disastrous and comical results. Gradually, surprises turn to shocking truths. And when a scandal from the past is uncovered, they begin to wonder if they ever really knew each other at all. #ad
---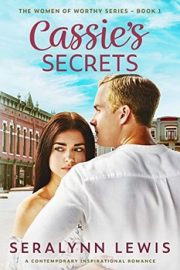 Cassie's Secrets
by Seralynn Lewis
BARGAIN
Single mom, Cassie Verano, and her two young daughters move to small-town Worthy, Ohio to be near her brother and his family. She longs to raise her daughters without her ex-husband's family's controlling interference, and live in peace. When her daughters befriend two girls who are cared for by their matchmaking aunt, Cassie avoids it at all costs. It's the last thing she needs or wants after escaping a dangerous marriage.
Widowed business owner, Steve Nardelli, wants nothing more than to complete his huge Australian deal and expand his deceased father's electronics firm to secure his family's future. Though his wife died, their marriage was anything but happy. His sister's matchmaking only annoys him and adds to his guilt, especially when the lovely Cassie Verano seems to be hiding something… #ad