Monday's Top Romantic eBooks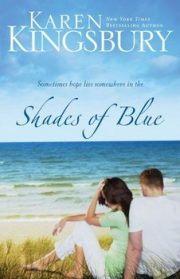 Shades of Blue
by Karen Kingsbury
BARGAIN
Brad Cutler, twenty-eight, is a rising star at his New York ad agency, about to marry the girl of his dreams. Anyone would agree he has it all … a great career, a beautiful and loving fiancée, and a fairy tale life ahead of him—when memories of a high school girlfriend begin to torment him.
Lost innocence and one very difficult choice flood his conscience, and he is no longer sure what the future will bring except for this: He must find his old love and make amends. Haunted by the past and confused about the future, he turns to God seeking forgiveness and redemption. Three people must work through the repercussions of a decision made long ago before any of them can look toward a new future. #ad
---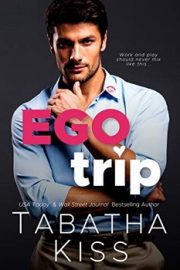 Ego Trip
by Tabatha Kiss
BARGAIN
It was a one-time thing with a man I knew from work. His name was Oliver Black. The rich and handsome manager of the Botsford Plaza Hotel in Las Vegas. Dark hair. Icy blue eyes. A cocky smirk with dimples deep enough to trip on. No one has to know, he said. And no one did know… except maybe the guests trying to sleep in the suite next door.
I didn't know he'd eventually get promoted to my department. I definitely didn't know my boss would assign me to travel the country with him to keep his raging ego in check. Two weeks. Five locations. A whole lot of hotel rooms in-between. This trip will either solidify our business relationship as totally platonic friends and nothing more, or destroy my career. But we already know the answer to that question, don't we? #ad
---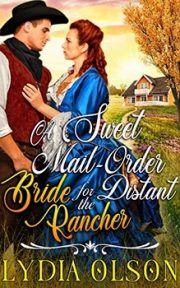 A Sweet Mail-Order Bride for the Distant Rancher
by Lydia Olson
BARGAIN
Jane has always been a dutiful daughter living with her stepfamily. When her father decides to marry her off to an older man that she knows nothing about, Jane flees. Once more, she feels their neglect. Her only option is to be a mail-order bride in the West. But, she soon realizes that her husband carries demons of his own, and ranch life is demanding. Can she make him open up and show him that love is the only way to heal wounds?
Milton is a man that finds solace in his animals. When his mother abandoned him, and his father passed away, he realized that people always leave. Now, Milton needs a bride to expand his business plan and help him with his beloved ranch. A marriage of convenience is what he needs, and romance is not what he is looking for. Milton meets Jane and everything changes when she starts to bring down his walls. How can he trust again and fall in love? #ad
---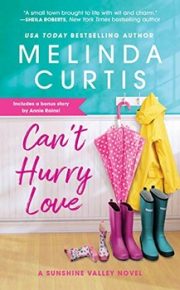 Can't Hurry Love
by Melinda Curtis
BARGAIN
Head-over-heels in love, Lola Williams gave up everything to marry Randy, including a promising career in New York City. Now, after one year of marriage and one year of widowhood, Lola finds herself stranded in Sunshine, Colorado, reeling from the revelation that Randy had secrets she never could have imagined. She swears she's done with love forever but the matchmaking ladies of the Sunshine Valley Widows Club have different plans…
Sheriff Drew Taylor also knows what it feels like to be unlucky in love. So when Lola comes to him for help uncovering Randy's hidden life, Drew finds himself saying yes against his better judgment – especially with the Widows Club eyeing them both. Soon enough, Lola is upending Drew's peaceful, predictable world…and he kind of likes it! But will this big-city girl ever give her heart to a small-town guy again? #ad
---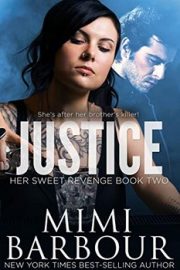 Justice
by Mimi Barbour
BARGAIN
Cassidy Santino is closing in on the mobsters who murdered her brother and there's no way she's giving up her quest for revenge. She's working at a seedy bar where the gang members hang out so she can dig up information that might lead to finding his killers. When jealous hookers and sleazy barmaids try forcing her to leave, she fights back. For the love of an old rascal who owns the neighborhood gym, she helps train his protégé in the boxing ring. For her sanity, she clings to her relationship with the one man who makes life worth living..
Detective Trace McGuire loses his mother, the person who's meant everything to him until Cassidy Santino explodes into his life. This chick's got him so tied up that he's willing to shirk responsibilities in his job and cut her slack for interfering in his investigation… #ad
---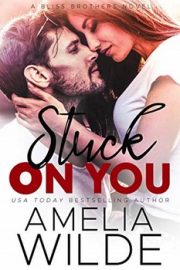 Stuck on You
by Amelia Wilde
BARGAIN
Enemy, meet lover. Beau Bliss doesn't just throw parties at the resort he owns with his brothers—he is the party. That is, until prim, proper Claire Cashmore is hired to do damage control for a party gone wrong. She puts a deep freeze on Beau's budget, his wild nights on the beach, and his reputation as the life of the party.
It's easy to hate her.
It's a challenge to charm her.
But it's impossible not to fall for her.
One misstep, and he'll lose his job. Two, and he'll lose his heart. #ad
---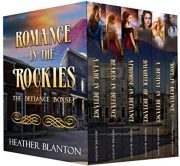 Romance in the Rockies Books 1 – 6
by Heather Blanton
BARGAIN
NOW OPTIONED FOR A LIMITED TV SERIES!
The complete collection of the bestselling Defiance books! Rich with gritty drama and historical detail, these are the stories of three beautiful, Christian sisters, ranging in ages and life experiences, who find themselves stranded in a godless Colorado boomtown. The men want to tame them. Some even want to break them. Can the sisters hold on to their faith and their hearts or will something have to give? CLICK above to read the full descriptions! #ad
---
Hand of Justice Boxed Set (Books 1 – 4)
by Jace Mitchell & Michael Anderle
BARGAIN
She swore to protect her kingdom… And he swore to destroy it. Riley is lithe and fast, her tongue every bit as sharp as her sword. She's a new-age knight pledged to keep her King and countrymen safe.
Riley's hearing rumors about a dark mage in the north. He's amassing a ruthless army and practicing twisted magic. His evil past intertwines with Riley's kingdom…and he's coming to claim it. With the kingdom at stake, Riley embarks on a collision course with this mage… and with her own mortality. Will Riley's fighting prowess prove enough to vanquish the dark mage and his legion, or is her fate already sealed in his twisted magic? You'll love this book, because it's got a hero you can cheer for and the fun doesn't stop. Grab it today! #ad