Tuesday's Top Romantic eBooks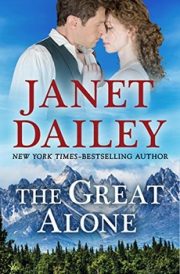 The Great Alone
by Janet Dailey
BARGAIN
Spanning two hundred years, this saga of romance and adventure in the untamed Alaska wilderness begins with Tasha Tarakanov, a beautiful Aleut woman, and her beloved Andrei, a noble and ambitious Cossack hunter. From their union come seven generations of proud Alaskans, including the beautiful Marisha, who finds her fortune as a legendary madam, and Wylie Cole, who bravely defends his homeland during World War II.
Glorious and grand, The Great Alone is a story of brave young men and women, whose dreams, heritage, betrayals, loves, and fortitude are as vast and wild as the land from which they sprang. #ad
---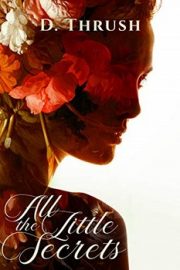 All the Little Secrets
by D. Thrush
BARGAIN
Is this her last chance?
When Vera runs into her old boyfriend, it breaks open the past. Things had ended badly, but Brad seems genuinely happy to see her. He had been The One, and now he seems more interested than ever. There's just one problem… he's married.
Is it wrong when she was with him first? YES, says her best friend. Don't be the other woman in a love triangle. But things are not always black or white. What if he really is her soul mate? What if they really do belong together? Maybe this is her last chance to have it all. But at what price? #ad
---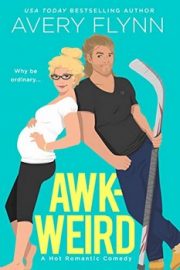 Awk-weird
by Avery Flynn
BARGAIN
There's more to me than just being awk-weird. I own my own flower shop, have some great friends, and I have my eye on adopting the most adorable kitten. But sadly, hot guys don't tend to be blown away by my trivia-spouting, dorky self.
So when a Thor-lookalike who happens to be a professional hockey player hits on me at my bestie's wedding rehearsal party… You better believe I climbed that tree like a cat. And the fact that it happened not once, not twice, but three times? Yeah, that's pretty much a once-in-a-lifetime experience for a woman like me. There's zero chance I'll end up ever seeing him again…right? Until the pregnancy test comes up positive. What happens next? #ad
---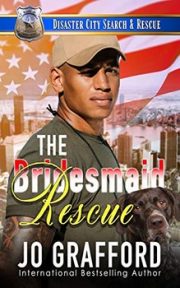 The Bridesmaid Rescue
by Jo Grafford
BARGAIN
Marcus Zane meets "the one" at a supply point before his Marine unit advances into enemy territory. He memorizes her phone number and promises to call her the day they return stateside. But a surprise attack leaves him missing in action, delaying his chance to keep his promise.
Emma Taylor has never been a wait-by-the-phone kind of girl, but it's love at first sight with the swoon-worthy Marine she meets overseas. So when he goes missing, she decides true love is worth waiting for — even if it means wearing a thousand and one bridesmaid dresses before it's her turn to be a bride! #ad
---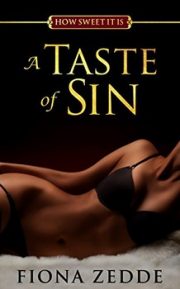 A Taste of Sin
by Fiona Zedde
BARGAIN
Desiree Nichols has never been afraid of doing things the hard way. In high school, she was an out lesbian who faced down any bullies who dared challenge her. She jumped in with both feet when she unexpectedly fell for a boy in college. And years later, she didn't hesitate to race back home to Miami, freshly dumped, to help her family in the wake of her mother's cancer diagnosis.
While supporting her mother through the cancer crisis, Dez gets a little help of her own from the girls she grew up with—a group of hedonistic honeys whose love for pleasure runs as deeply as hers. With them by her side, she buries her pain in wild Miami parties and even wilder women. The last thing she expects is to fall for her twin brother's best friend, a woman her brother is already head over heels in love with. Who says going back home has to be boring? #ad
---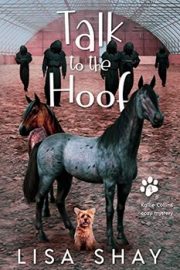 Talk to the Hoof
by Lisa Shay
BARGAIN
A missing woman, a dead body, and two horses with a chilling story… Kallie Collins, veterinarian and animal communicator, hopes to enjoy a day of riding with friends until a bay mare shows her a vision of a terrified woman. A second horse adds his images of cloaked figures walking through shadow-filled passages.
The visions the two horses share lead to the discovery of a shallow grave near the stable, plunging Kallie into a deadly mystery. With the suspects multiplying, can Kallie expose the killer before it's too late and there's another murder… maybe her own? #ad
---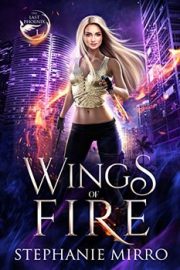 Wings of Fire
by Stephanie Mirro
BARGAIN
I wasn't always the bad guy… Once upon a time, I was simply Veronica Neill: daughter, sister, phoenix. But now I'm all alone, and life as the Falcon – an avian shifter and acquirer of fantastical things – is dangerously sexy and fun. Some might even call me a thief, just never to my face.
But when my latest acquisition is stolen before I arrive and a gruesome murder is blamed on me, I've got a choice to make. I can get taken in by the hotter-than-hell agent sent by the Death Enforcement Agency and let them charge me with a crime I didn't commit, or wait for my bloodsucking client to realize I've failed at the job for which he hired me. I don't like either door, so I'll take the window instead. Time to track down the real killer and clear my name… #ad
---
Miller Brothers of Texas Box Set
by Natalie Dean
BARGAIN
Ready to embark on an eye-opening, romantic journey with five handsome cowboy brothers?
Miller Brothers of Texas starts off with a money-hungry ranching family who slowly begins to see that money isn't everything. As each brother finds the love of his life, surprising lessons are learned along the way. At the risk of jeopardizing their inheritance of the billion-dollar ranch, will the brothers be able to get their ranching tycoon father to see things in a new light? #ad