Tuesday's Top Romantic eBooks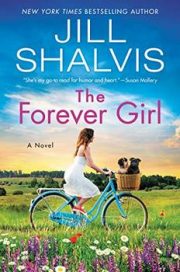 The Forever Girl
by Jill Shalvis
BARGAIN
When Maze returns to Wildstone for the wedding of her estranged bff and the sister of her heart, it's also a reunion of a once ragtag team of teenagers who had only each other until a tragedy tore them apart and scattered them wide.
Now as adults together again in the lake house, there are secrets and resentments mixed up in all the amazing childhood memories. Unexpectedly, they instantly fall back into their roles: Maze their reckless leader, Cat the den mother, Heather the beloved baby sister, and Walker, a man of mystery. Life has changed all four of them in immeasurable ways. Maze and Cat must decide if they can rebuild their friendship, and Maze discovers her long-held attraction to Walker hasn't faded with the years but has only grown stronger. #ad
---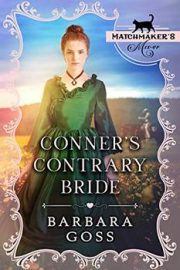 Conner's Contrary Bride
by Barbara Goss
BARGAIN
Elsie Crenshaw of Gobbler's Knob, West Virginia, runs from a cruel stepfather to take refuge with a widow who introduces her to a successful matchmaker. Elsie, having no family, feels the need of a protector after what she endured from her stepfather. Elsie gives the matchmaking ad a try.
Dr. Conner Van Beauregard Van Gates the IV, has lost his wife during childbirth. He lost his successful practice in Missouri and moves to Hays City, Kansas. After two years, he finds himself lonely and needing help running his clinic. His faithful housekeeper talks him into trying the matchmaking service. How could either Elsie or Conner know a naughty cat messed up all the matchmaker's matches? #ad
---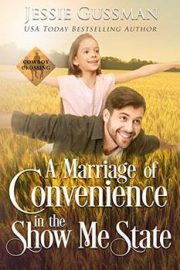 A Marriage of Convenience in the Show Me State
by Jessie Gussman
BARGAIN
Zane Hudson just got custody of his four young children. Only problem is, he can't watch his kids and run his farm, too. He needs a permanent housekeeper. He has every intention of hiring someone until… Waverley Madris is two months behind on her rent and about to lose her house and her children. Getting stuck with handsome Zane Hudson and his four kids in the Diner bathroom seems like just the type of thing that was just her luck. Except she emerges from that bathroom an engaged woman.
It's a marriage of convenience only, except, after a hard day of work on the farm, they can't help but look into each other's eyes, the heads of their children between them, the notes of the music they make together fading off into the twilight, and wonder, separately, if the sweet life they've made together might be even more beautiful if they fell in love. #ad
---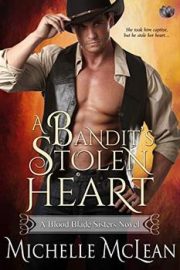 A Bandit's Stolen Heart
by Michelle McLean
BARGAIN
Under the persona of the bandit, Blood Blade, Cilla Richardson robs from the corrupt and gives to the poor. But an accidental kidnapping leaves her with a very handsome captive named Leo Forrester…and an idea to save her town.
On the wrong side of the feisty redhead's pistol, Leo reluctantly agrees to help Cilla's cause. But the more time he spends with the sexy thief, the more determined he is to steal her stubborn bandit's heart.
But to prove his love, he'll have to save her neck from the hangman's noose first. #ad
---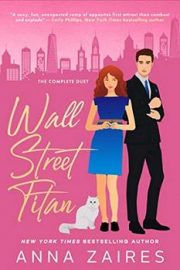 Wall Street Titan
by Anna Zaires & Dima Zales
BARGAIN
I achieve everything I set my mind to. Escape my childhood circumstances and come out on top? Check. Become one of the most powerful billionaires on Wall Street? Check. Meet the picture-perfect woman and make her my wife? Well, I might've hit a snag on that one.
When an angry, curvy redhead crashes my blind date, I should just forget her and move on. After all, she's the opposite of what I'm looking for: quirky, awkward, and completely uncharmed by my riches. Wait, and she has how many cats? Problem is, I've never wanted anything as badly as I do her. Making Emma mine might be my greatest challenge yet, but I have no intention of giving up. Right woman or not, I need the stubborn redhead in my life, and I'm willing to pull out all the stops. Kitten, it's game on! #ad
---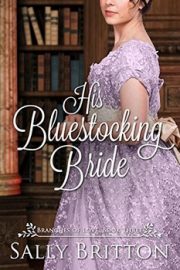 His Bluestocking Bride
by Sally Britton
BARGAIN
Overlooked by society and underappreciated in her family, Ellen Bringhurst has resigned herself to spinsterhood and a life of reading. Until her match-making friends contrive to reintroduce Ellen to the man she has secretly loved since their shared childhood.
As the younger son to an earl, Marcus Calvert must wed in order to inherit his estate. Still nursing a broken heart, he prefers a practical approach to matrimony rather than romantic love. When Ellen is presented as a possible bride, he proposes a marriage of convenience. Ellen accepts his hand, hiding her feelings rather than risking her husband's rejection. Marcus, though determined not to expose his heart again, finds more to admire in his childhood friend with each passing day… #ad
---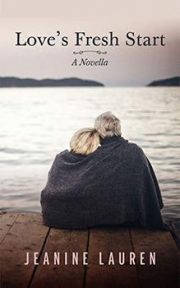 Love's Fresh Start
by Jeanine Lauren
BARGAIN
Alone since her husband died, with only the company of online friends and long-distance phone calls, Sylvia yearns to rediscover life's joys. Convinced exercise will help, she reluctantly ventures out to the local park. There in the shrubbery, she discovers Angel, a skinny feral cat that needs someone to care.
Jack was blindsided. After a lifetime of working toward a comfortable retirement, he was hit with a double whammy. A heart attack forced him to stop work early and his wife left just as he was getting back on his feet. Now his life is empty and his future uncertain until he meets Sylvia in the park trying to befriend a cat. Can these two lonely souls find each other? Or are they destined to be alone? #ad
---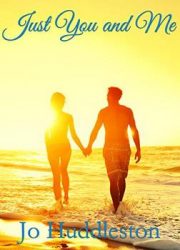 Just You and Me
by Jo Huddleston
BARGAIN
In this sweet mid-20th-century romance, a magnificent mistake brings Allison and Jim together, each at the beach with a buddy. An unfamiliar instant attraction tugs at both their hearts. But when Jim gives Allison a compliment, she misunderstands it as a pick-up line. When Jim subsequently falls silent, Allison determines to find a way to get him to love her.
Jim has spent half of his adult life in the Air Force and will soon leave the military. He wants Allison by his side to help him with the challenges his new lifestyle will bring. But after a horrible accident at the airfield, Jim keeps his diagnosis from Allison for fear she may not want to spend their lives together. #ad