Monday's Top Romantic eBooks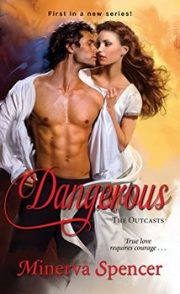 Dangerous
by Minerva Spencer
BARGAIN
Lady Euphemia Marlington hasn't been free in seventeen years—since she was captured by Corsairs and sold into a harem. Now the sultan is dead and Mia is back in London facing relentless newspapermen, an insatiably curious public, and her first Season. Worst of all is her ashamed father's ultimatum: marry a man of his choosing or live out her life in seclusion. No doubt her potential groom is a demented octogenarian. Fortunately, Mia is no longer a girl, but a clever woman with a secret—and a plan of her own…
Adam de Courtney's first two wives died under mysterious circumstances. Now there isn't a peer in England willing to let his daughter marry the dangerously handsome man the ton calls The Murderous Marquess. Nobody except Mia's father, the desperate Duke of Carlisle. Clearly Mia must resemble an aging matron, or worse. However, in need of an heir, Adam will use the arrangement to his advantage… #ad
---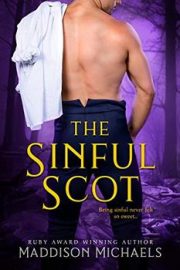 The Sinful Scot
by Maddison Michaels
BARGAIN
Constance Campbell, the Duchess of Kilmaine, once believed that all she needed in life was a duke. But everything unraveled when she realized her perfect husband was a perfect monster. Now broken beyond repair, she hides her misery behind a perfect Society mask…even from her childhood friend, Alec.
Dr. Alec McGuiness reluctantly finds himself back in Scotland, and checking up on the only woman to ever get under his skin, Connie. After she spurned him many years ago, he knows his humble life as a doctor could never be enough for her. But when the Duke of Kilmaine is murdered in cold blood, with Connie sleeping right next to him in bed, Alec knows he must protect Connie at all costs from those who would frame her for the duke's murder… #ad
---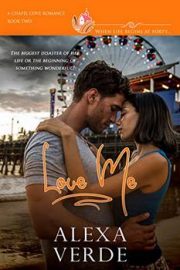 Love Me
by Alexa Verde
BARGAIN
Growing up, Kristina Vela never imagined she'd meet her fortieth birthday divorced by her cheating, manipulative husband, and without a house, degree, or career. Back in her hometown, Chapel Cove, to start anew, she's given up on men. Then she meets grieving widower Greg Matthews and his adorable five-year-old daughter and helps them renovate a house. Just when Kristina feels she can love again, her ex gives her an ultimatum. Can she choose between her own happiness and Greg's?
Former snowboarder Greg Matthews is moving to Chapel Cove so his daughter can be close to her grandparents. After his wife died, his heart closed to romance. As caring and compassionate Kristina helps him repair his house and his life, he might be falling for her. But if she decides to leave, will he survive a second heartbreak? #ad
---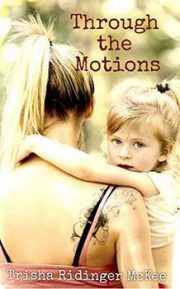 Through the Motions
by Trisha Ridinger McKee
BARGAIN
"Loved this book. Can't wait for the next one. Great characters and story. Leaves you wanting to know them more!" -Amazon Review
Josie survived a dark childhood by making one promise to herself: once she was an adult, she would allow no one to hurt her again. That promise became even more important when she had a daughter of her own.
Four-year-old Katie is her world, and as a brilliant, hyper child, she takes all her energy. But when she meets Calvin, a charming man with a wild past, Josie must fight even harder to keep that promise. #ad
---
A Frontier Bride for the Tormented Rancher
by Lydia Olson
BARGAIN
She's a bride on the run and he's the man tasked to bring her back. How will they unite their hearts amidst all the horrors of the California Trail?
California Trail 1863 Irene is a sweet young woman who has been devoid of family love. When she hears of her step-father's scheme, she escapes with her younger brother. They both hope that what lies ahead of the California Trail is a promise of the life they never had. However, the trail carries pain, loss, death and not everything is what it seems especially when she meets Austin. How can she let go of her fear of abandonment and trust him with her heart when he's hiding the truth? #ad
---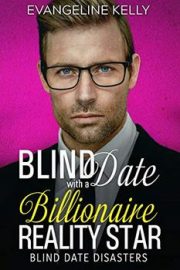 Blind Date with a Billionaire Reality Star
by Evangeline Kelly
BARGAIN
Competing for a date with a handsome billionaire goes against everything she believes in, but she has no choice.
Five years ago, when Karlie Spencer found out her parents died in a plane crash, she quit college and rushed home to care for her two siblings. They became her priority, leaving no time for a relationship. After losing her job, she auditions for a dating reality show and saw it only as a means of income until she found other work. She didn't count on falling for the billionaire bachelor, but when she looked beyond his arrogant demeanor, she saw a lonely man, hiding from pain… #ad
---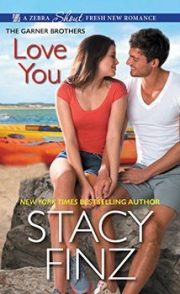 Love You
by Stacy Finz
BARGAIN
Darcy Wallace may be an employee at Garner Adventure, but the kind of excitement she's looking for is more of the indoor variety. After a sexless marriage and a painful divorce, who better to help her get her groove back than the hottest player in town—Win Garner himself. There's just one flaw in her seduction plan: he won't cooperate.
Win is used to being the pursuer, so when Darcy turns the tables it throws him off his game—at first. Not that he isn't tempted, he's just trying to change his ways. Yet when he and Darcy are paired up for a work project there's no avoiding the tension between them—or the fact that they make an indomitable team. Soon, Win begins to feel their connection is no game. This could be the real thing. And one no-strings-attached night together just might seal the deal… #ad
---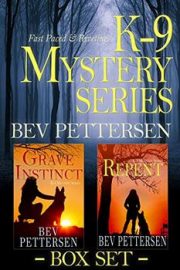 K-9 MYSTERY SERIES: Fast Paced and Riveting Books 1-2
by Bev Pettersen
BARGAIN
Two gripping books that will keep readers flipping pages… "Bev Pettersen packs a lot of tension into this fast-paced story. Awesome! Five stars!" T.R. Ragan, New York Times and USA Today Bestselling Author
GRAVE INSTINCT (Book 1): Belated justice can be most satisfying. For almost ten years, Nikki Drake struggled to deal with her sister's mysterious disappearance. When another teen vanishes from the same riding stable, the details are too eerily similar to ignore, and she vows to uncover the truth. No longer a child but a newly minted private investigator, she now has additional weapons in her arsenal, including a re-homed police dog and an enigmatic detective with ties to the horse stable. However, digging into her sister's case erodes old trusts and brings dark secrets bubbling to the surface. And this time they could be fatal…for her. Also includes REPENT (Book 2). CLICK above to read the full description! #ad