Saturday's Top Romantic eBooks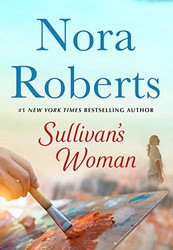 Sullivan's Woman
by Nora Roberts
BARGAIN
Nora Roberts, #1 New York Times bestselling "word artist" (Los Angeles Daily News), paints a passionate portrait of how pursuing a single moment of beauty may become a lifetime of love in Sullivan's Woman.
Despite possessing a look envied and desired by everyone she meets, Cassidy St. John's modeling career has stalled. So when famous painter Colin Sullivan wants her as the model for what he believes will be his visionary masterpiece, she knows this isn't just a job but a chance to be immortalized. And as Colin strives to capture Cassidy's allure, both artist and subject realize their growing attraction for one another cannot be contained on a canvas. #ad
---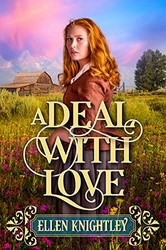 A Deal With Love
by Ellen Knightley
BARGAIN
James Clark cannot step out into town without being chased by mothers hoping to marry off their daughters. Yet tying his happiness to another person is not in his plans. So when his father informs him that he will be cut off if he doesn't get married soon, James finds himself in a tight spot. At that moment, his childhood arch-enemy, Rose, comes to him with a peculiar plan that could solve both of their problems… a pretend courtship. Only he never imagined that feigning affection for her would come so naturally, and before long the line between pretense and truth becomes blurred. Will he manage to make Rose see that she is the one who truly owns his heart? #ad
---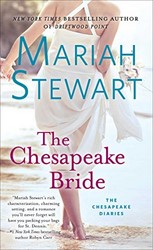 The Chesapeake Bride
by Mariah Stewart
BARGAIN
Architect Cassidy Logan has sworn off good-looking adventurers. Newly divorced, she's focused on building ecologically friendly, historically accurate homes on the Chesapeake Bay for her father's construction company. Traveling to Cannonball Island—where there has been no new construction in nearly one hundred years—Cass is sensitive to the heritage of the island, and has come up with plans so perfect she's determined to buy a home for herself. Even the fact that Owen Parker—a local who she dismisses as a lightweight and a player—seems to be everywhere isn't enough to deter her from building her dream house.
Owen Parker is and always has been sinfully handsome and wickedly clever, a magnet for mischief as well as girls. He's a rolling stone, going and doing whatever appeals to him, from flying a mail plane in Alaska, to working on a cattle ranch in Australia, a shrimp boat in Louisiana, and surfing and diving in Costa Rica.#ad
---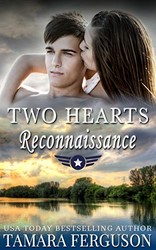 TWO HEARTS' RECONNAISSANCE
by Tamara Ferguson
BARGAIN
Their traumatic childhoods draw Eve Loughlin and Harry Giordano together, and eventually, they fall in love. When their careers send them in different directions, can they find their way back to their hearts? Drawn to each other from the moment they met, Eve Loughlin and Harry Giordano are teenage survivors of unconscionable abuse who've overcome the odds. And there's a huge mystery to solve when Harry's abusive foster parents end up murdered.
When they're rescued from similar circumstances and given a chance to thrive, life eventually pulls them into different directions. Eve has inherited her mother's talent and becomes a Grammy-winning vocalist, while Harry decides to enter the Air Force, eventually training service dogs. #ad
---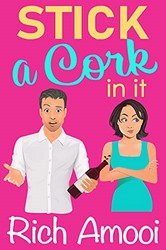 Stick a Cork in It
by Rich Amooi
BARGAIN
Ivy needs a miracle and a drink—not necessarily in that order. What she doesn't need is Ted Jacobs, aka Mr. Know-it-All. She's determined to save her struggling winery, but she can do it without the annoyingly handsome man's help, thank you very much.
Ted wants to catch lightning in a bottle and create the world's greatest wine, but he's smart enough to know he can't do it alone. When he heads to Napa Valley to keep his grandma from ending up in jail (don't ask), he meets Ivy Dobbs, the world's most stubborn woman. Fine, she's beautiful and as intoxicating as his award-winning cabernet, but she stomps on his offer to collaborate. #ad
---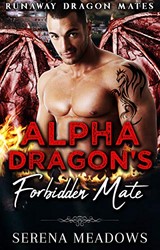 Alpha Dragon's Forbidden Mate
by Serena Meadows
BARGAIN
Becoming a runaway bride and escaping my fiancé wasn't the end of my troubles. Falling in love with a dragon shifter was a start to another chapter…
I followed my dreams of becoming a broadcast reporter. Little did I know that my life was about to drastically change. Falling in love with my professor was a bad idea. But neither of us could resist the connection. Jaime is risking his career to be with me. He's obsessed with protecting me. And the smallest attempt of someone trying to harm me is unbearable for him. But all the previous danger is nothing compared to what might be coming. When the secrets are revealed, can the two of us fight the world and our own demons for the sake of our love? #ad
---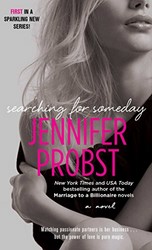 Searching for Someday
by Jennifer Probst
BARGAIN
In charming Verily, New York, Kate Seymour has a smashing success with Kinnections, the matchmaking service she owns with her two best girlfriends. But Kate's more than a savvy businesswoman: She's gifted with a secret power, a jolting touch that signals when love's magic is at work. It rocked her when she picked up a strange volume of love spells in the town's used bookstore…and it zapped her again when she encountered Slade Montgomery, the hot-tempered— and hot-bodied—divorce lawyer who storms into Kinnections demanding proof that playing Cupid won't destroy his vulnerable sister, Kate's newest client. The only way to convince this cynic that she's no fraud, and that love is no mirage, is for Kate to meet his audacious challenge: find him his dream woman. #ad
---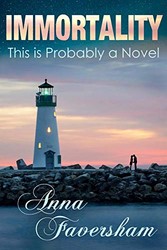 Immortality: This is Probably a Novel
by Anna Faversham
BARGAIN #ad
Chester, an investigative journalist, is in fear of his life and hides out in a remote part of New Zealand, 12,000 miles from Kate, the woman he loves. His quiet life is interrupted when a stranger knocks on his door and transports him to the world's best kept secret. True to his training, he keeps a diary of his perplexing experiences, all of which he dismisses as impossible. As his life becomes more alarming, his longing to see Kate grows. Yet how can he explain to her what he can't bring himself to believe?
After she reads his diary, she becomes his lifeline helping him to understand that he must warn others of the danger, just as a lighthouse does. #ad