Sunday's Top Romantic eBooks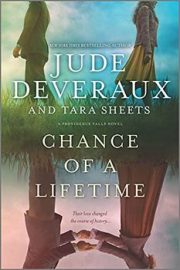 Chance of a Lifetime
by Jude Deveraux & Tara Sheets
BARGAIN
In 1844 Ireland, Liam O'Connor, a rogue and a thief, fell madly in love with a squire's daughter and unwittingly altered the future. Shy and naive Cora McLeod thought Liam was the answer to her prayers. But the angels disagreed and they've been waiting for the right moment in time to step in.
Now Liam finds himself reunited with his beloved Cora in Providence Falls, North Carolina. The angels have given Liam a task. He must make sure Cora falls in love with another man—the one she was supposed to marry before Liam interfered. But this Cora is very different from the innocent girl who fell for Liam in the past. She's a cop and has a confidence and independence he wasn't expecting. She doesn't remember Liam or their past lives, nor is she impressed with his attempts to guide her in any way. #ad
---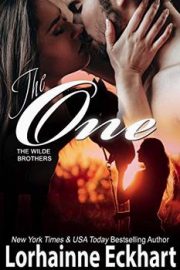 The One
by Lorhainne Eckhart
BARGAIN
Margaret Gordon was once a prominent Seattle surgeon, and after an accident returns to her hometown, the perfect spot to hide out from everyone and to lick her wounds, with no one around but her horse.
Margaret never considered herself a horse person. But when the now-widowed Joe Wilde drives in one morning with a teenage boy and a horse with a problem, Margaret turns into that klutzy teenage misfit that silently carried a torch for Joe all through school. But when smooth-talking Joe convinces Margaret into working with the temperamental horse, sparks fly and sizzle between them. Only Joe believes Margaret has despised him all his life, but when life throws Joe a curveball he soon finds out the right woman he's been looking for has been there all along. #ad
---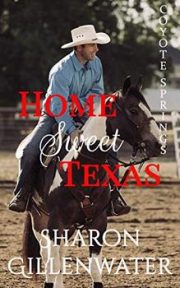 Home Sweet Texas
by Sharon Gillenwater
BARGAIN
Lost. Injured. Alone. She doesn't know where she is. Or even who she is. Yet, she believes with all her heart that God will rescue her. She didn't expect Him to send a handsome, ex-lawman to do it.
Rancher Jake Trayner instantly feels protective of the mysterious lady who has stumbled onto his sprawling West Texas ranch. She brings a beacon of light to his solitary world, and he is determined to help her find the missing pieces of her life.
Even if the return of her memories erases the precious bond growing between them–and means he might not ever see her again… #ad
---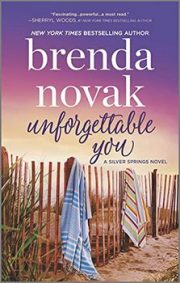 Unforgettable You
by Brenda Novak
BARGAIN
Jada Brooks couldn't have known how her life would change when she fell for bad boy Maddox Richardson back in high school. She couldn't have known his troubled brother would leave hers forever crippled. Or that she'd be forced to shun Maddox completely—only to discover she was carrying his child.
Although Maddox was devastated by the events that transpired that fateful night, losing Jada was the worst of it. He's back in Silver Springs, ready to make amends and provide the kind of youth outreach that once saved him. If he'd known Jada was in town, too, he would never have come. #ad
---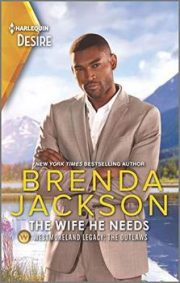 The Wife He Needs
by Brenda Jackson
BARGAIN
Will this billionaire bachelor say "I do" to love? Find out, only from New York Times bestselling author Brenda Jackson!
He desires her more than any other woman. But falling in love isn't part of the plan. The arrangement is simple: a two-week getaway, then a marriage of convenience. Until Garth Outlaw's potential bride is a no-show.
Now family pilot Regan Fairchild is sharing his bed—and he can't get enough…even though he's vowed never to love again. Can Regan convince him the wife he needs and the woman he desires are one and the same? #ad
---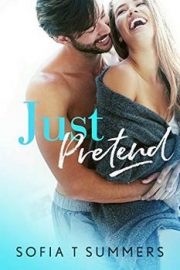 Just Pretend
by Sofia T Summers
BARGAIN
Pretend to be my fiancée to make my ex-wife jealous? He couldn't possibly be serious. Except that he was… And I was pretty damn serious when I went along with his mad plan. One word: Switzerland. That's where I'd go to play the role of his fiancée. Doesn't sound so bad, does it?
Walker is my irresistible single dad next door. He's older. Handsome. Charming. I've drooled over him. I've wanted him. And I've crossed the line with him. All while he made me feel special with all my curves. We had a good thing going until we began destroying it. A fake engagement combined with real feelings is a cocktail that's lethal. Now imagine that cocktail with a drizzle of pregnancy and whole lot of craziness… I doubt either of us will come out of this thing sober! #ad
---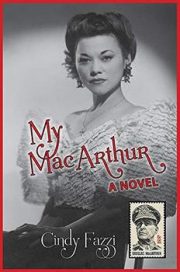 My MacArthur
by Cindy Fazzi
BARGAIN
The year is 1930. The place: Manila. Douglas MacArthur is the most powerful man in the Philippines, a United States colony. He's fifty years old, divorced, and he falls in love at first sight with a ravishing young Filipino woman. He writes her a love note on the spot. Her name is Isabel Rosario Cooper, an aspiring movie actress. One glance at his note and she thinks of him as my MacArthur.
MacArthur pursues his romantic obsession even though he's breaking numerous taboos. She reciprocates his affection because he could open doors for her financially struggling family. That MacArthur happens to be handsome compensates for the fact that he's as old as her father… #ad
---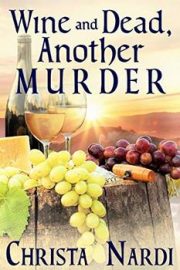 Wine and Dead, Another Murder
by Christa Nardi
BARGAIN
Wine tasting, murder and more.
A murder and a toxic substance in a vineyard would spell doom for the manager of any winery. And when that manager is a woman, a rarity in the wine industry, people are quick to place the blame on her shoulders. Even though Sheridan's husband, Brett, and his partner are already on the case, the amateur sleuth, is quick to jump in.
In her search for clues, Sheridan and her friends explore the offerings at several nearby vineyards, where they discover more than great wine. #ad
---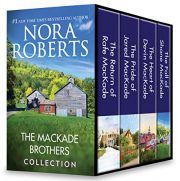 The MacKade Brothers Collection
by Nora Roberts
BARGAIN
#1 New York Times bestselling author Nora Roberts presents a collection of all four books from the classic MacKade brother's series.
THE RETURN OF RAFE MACKADE – Bad boy Rafe MacKade has finally come home. Cleaned up and successful now—though still dangerously good-looking—Rafe's return sets tongues wagging. With the help of Regan Jones, who owns the local antique shop, he is restoring the old Barlow house into an inn. Though Regan claims to not want to get involved with a rebel, Rafe's pretty sure that her reaction to their sizzling kisses suggests otherwise. #ad
Also includes: THE PRIDE OF JARED MACKADE, THE HEART OF DEVIN MACKADE and THE FALL OF DEVIN MACKADE!