Monday's Top Romantic eBooks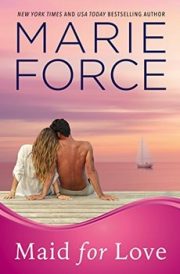 Maid for Love
by Marie Force
BARGAIN
Maddie Chester is determined to leave her hometown of Gansett Island, a place that has brought her only bad memories and ugly rumors. Then she's knocked off her bike on the way to her housekeeping job at McCarthy's Resort Hotel by Gansett's "favorite son," Mac McCarthy. He's back in town to help his father with preparations to sell the family resort and has no intention of staying long.
When Mac accidentally sends Maddie flying over the handlebars, badly injuring her, he moves in to nurse her back to health and help care for her young son. He soon realizes his plans for a hit-and-run visit to the island are in serious jeopardy, and he just may be "maid" for love. #ad
---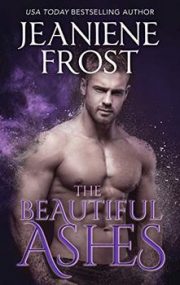 The Beautiful Ashes
by Jeaniene Frost
BARGAIN
Ivy has always seen things that she cannot explain. Strange things. Otherworldly things. But when her sister goes missing, Ivy discovers the truth is far worse–her hallucinations are real, and her sister is imprisoned in a realm beyond Ivy's reach. The one person who can help her is the dangerously attractive rebel who's bound by an ancient legacy to betray her.
The fate Adrian has fought to escape is here – but he never expected the burning need he feels for Ivy. With destiny on one side and desire on the other, Adrian must help Ivy search for the powerful relic that can save her sister. Yet he knows what Ivy doesn't: the truth about her own destiny, and a war that could destroy the world. Sooner or later, it will be Ivy on one side, Adrian on the other, and nothing but ashes in between… #ad
---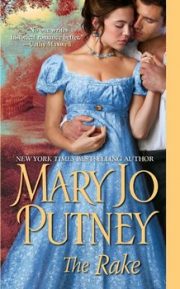 The Rake
by Mary Jo Putney
BARGAIN
Disinherited and disgraced, Reginald Davenport's prospects cried for a dire end. But fate has given him one last chance at redemption—by taking his rightful place as the heir of Strickland, his lost ancestral estate. Davenport knows his way around women, yet nothing prepares him for his shocking encounter with Lady Alys Weston.
Masquerading as a man in order to obtain a position as estate manager of Strickland, Alys fled a world filled with mistrust and betrayal. She was finished with men—until Strickland's restored owner awakens a passion she thought she would never feel. A passion that will doom or save them both…if only they can overcome their pasts… #ad
---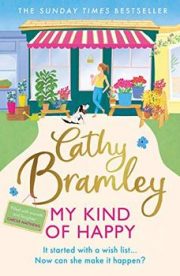 My Kind of Happy
by Cathy Bramley
BARGAIN
Flowers have always made Fearne smile. She treasures the memories of her beloved grandmother's floristry and helping her to arrange beautiful blooms that brought such joy to their recipients.
But ever since a family tragedy a year ago, Fearne has been searching for her own contentment. When a chance discovery inspires her to start a happiness list, it seems that Fearne might just have found her answer… Sometimes the scariest path can be the most rewarding. So is Fearne ready to take the risk and step into the unknown? And what kind of happiness might she find if she does? #ad
---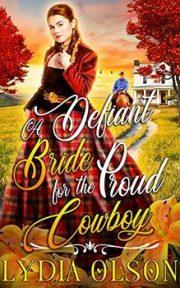 A Defiant Bride for the Proud Cowboy
by Lydia Olson
BARGAIN
Pauline is a young rich woman who loves reading as an escape from her reality. When her family arranges a marriage with an older man who is after her money, she flees. She becomes a mail-order bride, and on this ranch in Colorado, Pauline meets her destiny. But she deliberately hides her origins from her husband. How can she open her heart and fall in love?
Denver is an isolated rancher who lives with his brothers in a secluded ranch. When he realizes that time's running away, he seeks for a bride just so he can keep his family and ranch in check. He never expected though he'd meet a woman like Pauline. Soft around the edges but definitely a hard case to crack, she's determined to guide him out of oblivion. How can he trust this woman with this heart when his scars are still aching? #ad
---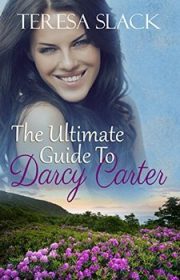 The Ultimate Guide to Darcy Carter
by Teresa Slack
BARGAIN
Ultimate Guide guru Darcy Carter is an expert at everything–except her own life. She has written over twenty how-to books on every subject under the sun, but she can't guide herself out of a brown paper bag. Especially when it comes to love. When her editor suggests she write The Ultimate Guide to Finding Mr. Right, Darcy gets out of town fast. To avoid Mr. Right–since she doesn't believe he exists–she heads south to research one last ultimate guidebook.
Vince Ravenscraft cares about two things–keeping the grill in his cafe serving up customers as his beloved hometown succumbs to a changing economy and the University of North Carolina's Tarheels making it to the Final Four… #ad
---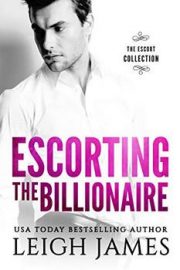 Escorting the Billionaire
by Leigh James
BARGAIN
When billionaire mogul James Preston hires an escort as a date for his brother's wedding, he knows he's taking a risk. But he won't be taking the escort's clothes off. He just wants a date—not a girlfriend. Not a relationship. No strings. No ties. No games. No sex. He has his reasons. He lost someone he loved, and isn't interested in trying again. Too many opportunities for mistakes or worse, heartbreak.
Audrey Reynolds became a high-end escort to keep her brother in his expensive group home. James Preston is the client of her dreams—he's offering to pay her more money for two weeks than she's ever made before. But James is…difficult… #ad
---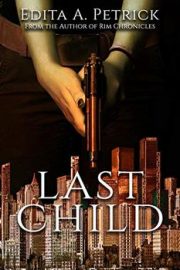 Last Child
by Edita A. Petrick
BARGAIN
Kate McFarland was born into a crumbling regime of Soviet Russia. She didn't have much as a child, but she had two parents who cared and protected her, and that was enough. Then Fate raked its rusty nail across a blackboard and her mother became a widow. For what seemed like eternity, life looked bleak. But then her mother met a man who was not only decent and kind but rich. It's how Kate finished growing up in the US. It's how her grassroots name became Kate and since her stepfather adopted her, she wanted to show respect by taking his last name.
She was not only allowed but encouraged to make her own decisions; even if one of those meant that at age twenty-five, Kate McFarland emerged from Quantico as Agent McFarland. She had two half-brothers, a half-sister she adored and her mother was happy… #ad