Monday's Top Romantic eBooks
Evening Stars
by Susan Mallery
BARGAIN
Small-town nurse Nina Wentworth has made a career out of being a caretaker. More "Mom" than their mother ever was, she sacrificed medical school – and her first love – so her sister could break free. Which is why she isn't exactly thrilled to see Averil back on Blackberry Island, especially when Nina's life has suddenly become…complicated.
Nina unexpectedly finds herself juggling two men – her high school sweetheart and a younger maverick pilot who also wants to claim her heart. But as fun as all this romance is, Nina has real life to deal with. Averil doesn't seem to want the great guy she's married to, and doesn't seem to be making headway writing her first book; their mom is living life just as recklessly as she always has; and Nina's starting to realize that the control she once had is slipping out of her fingers. #ad
---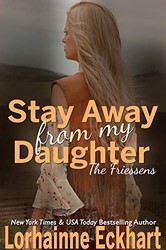 Stay Away From My Daughter
by Lorhainne Eckhart
BARGAIN
Sara Friessen considers herself to be a typical teenager with an overprotective father, but when she is brutally attacked one night in a darkened parking lot she is saved by a mysterious handsome stranger who comes to her rescue. Only Devon Reed would never consider himself the kind of guy that could ever belong to her world, considering the ruthless dark world he belongs to and the fact he may no more about the night she was attacked, and who really tried to hurt her. #ad
---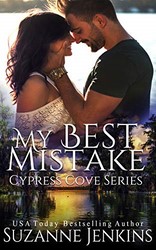 My Best Mistake
by Suzanne Jenkins, Ada Frost
BARGAIN
A chance encounter brings them together, a misspoken word tears them apart in this spin off of Bayou Baby.
My Best Mistake is a spin off of Bayou Baby! Enjoy the rest of the story of Calista and Austin.
Bureau of Land Management criminal investigator Austin Macon returns to his home town on a mission for his job, and runs into an old high school crush. Calista Theriot had been Rodney Beaumont's girl at the time, and Austin didn't stand a chance. The Beaumont boys were in a social class that Austin couldn't compete with. #ad
---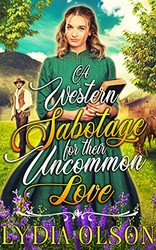 A Western Sabotage for their Uncommon Love
by Lydia Olson
BARGAIN
She is a poor young woman with no one else in the world. He is an adopted son with no passion in his life. How can they finally become husband and wife when a man in the family wants to drive them apart?
After losing her parents to a disease, Marjorie's life wasn't a primrose path. Her bitter aunt makes everything to make her as difficult as possible. When she found out that she was planning to marry her for her profit, Marjorie takes the biggest decision of her life. Desperate to escape, Marjorie decides to run away and marry a stranger, but is this a wise move to make? #ad
---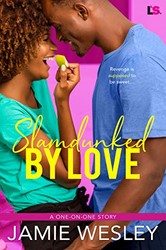 Slamdunked By Love
by Jamie Wesley
BARGAIN
Caitlin Monroe is ready to confront her past. Years ago, her father ditched her mother for the NBA, leaving her pregnant and alone. Now he's a big-shot coach, and Caitlin's ready to take the so-called " family man" down. But on her way to the team gala, her car dies, and it's her father's sexy new star player who comes to her rescue.
Brady Hudson wants nothing more than to put his past behind him and concentrate on winning the championship for his new team. But when he finds himself the recipient of unwanted attention—attention that could destroy his career—he introduces the beautiful woman he saved on the side of the road as his "girlfriend." #ad
---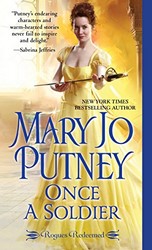 Once a Soldier
by Mary Jo Putney
BARGAIN
As heir to a title and great wealth, Will Masterson should have stayed home and tended his responsibilities. Instead he went to war. Now, after perilous years fighting the French, he intends his current mission to be his last. But all his plans are forgotten when he arrives in the small mountain stronghold of San Gabriel and meets her.
Knowing herself to be too tall, strong, and unconventional to appeal to a man, Athena Markham has always gloried in her independence. But for the first time in her life, she finds a man who might be her match. #ad
---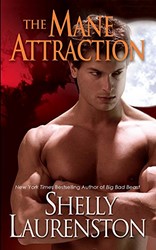 The Mane Attraction
by Shelly Laurenston
BARGAIN
Weddings have the strangest effect on people. Exhibit 1: Sissy Mae waking up in Mitch Shaw's bed the morning after her brother Bobby Ray's nuptials. Exhibit 2: the gunmen trying to kill Mitch. Exhibit 3: Sissy Mae escorting a bleeding yet sexy lion shifter to her Tennessee Pack's turf for safe keeping. It doesn't help that Mitch's appraising gaze makes her feel like the most desirable creature on earth…
Mitch is an undercover cop about to testify against some dangerous ex-associates. Even more worrisome, he's harboring hot, X-rated fantasies about one fast-talking little canine–and he has to deal with every male in Sissy Mae's Pack sniffing around her in a way that makes his hackles rise. #ad
---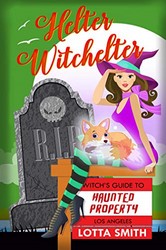 Helter Witchelter
by Lotta Smith
BARGAIN
A haunted mansion in a beautiful town… A chilling ghost awaiting for his next prey… Throw in a newbie witch realtor!
Fio Valentine is starting to settle into her sometimes vexing job in the Haunted and Hexed Properties Management Department of Quest Realty, but when her friend Suze invites her on a weekend trip to Santa Barbara, she's less than excited about visiting yet another haunted house. Rumored to be hosting the ghost of a wealthy businessman, the mansion could hold a clue to the disappearance of Chris Adams, the older brother of her foxy boss Jack, and since Jack has decided his current assignment is too dangerous for her, Fio takes Suze up her offer, her spirit animal Champ in tow. #ad