Tuesday's Top Romantic eBooks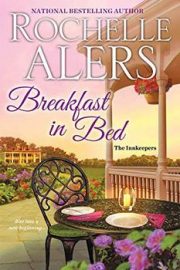 Breakfast in Bed
by Rochelle Alers
BARGAIN
Sometimes you go in search of a new beginning. Other times, it finds you. Tonya Martin enjoys her job as a professional chef for a Wall Street bank—until the day she finds herself suddenly downsized. But a spontaneous trip to New Orleans opens up a new opportunity. With time on her hands and her daughter soon graduating college, Tonya has the chance to reach for her own long-cherished dream—opening a restaurant on her friend Hannah's beautiful Garden District estate.
While Hannah and her new husband work on transforming the DuPont House into a luxury inn, Tonya explores local cuisine, taking an apprentice role at famed restaurant Chez Toussaints. Gage Toussaint's mix of Creole, Cajun, and African ancestry is deeply attractive, and the sexy chef clearly wants their friendship to become much more… #ad
---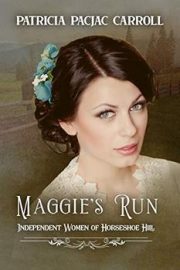 Maggie's Run
by Patricia PacJac Carroll
BARGAIN
Maggie Dutton is on the run. Life is crowding her, and she refuses to be forced into a marriage she wants no part of. However, her plans fall apart, and she winds up in the lifeless town of Horseshoe Hill, Wyoming.
Jack Reilly had given up when he reached the town of Horseshoe Hill. He never figured anything good to happen, but he started a café. With a house of chickens, he did all right making chicken chili, eggs, fried chicken and whatever else he could figure to do with chickens. Yet, there was something missing. Then she showed up in town. Not that she was the prettiest woman he'd ever seen, but it was the spark in her eyes that first attracted him. She was full of life. Something he and the rest of the town needed. #ad
---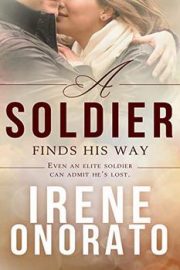 A Soldier Finds His Way
by Irene Onorato
BARGAIN
Gruff and tough, Edward Giordano's success as an elite Special Forces soldier doesn't carry over to his personal life. Emotionally scarred from a painful childhood, he's built a wall around his heart that he lets very few penetrate. Audra Lorenzo, a first-year school teacher, is on a road trip with her niece during the holidays. A storm that was supposed to pass, instead crosses her path. Lost, with her GPS cutting in and out, her car skids off a road, down an embankment, and into an icy river. Everything goes black.
Regaining consciousness in a remote cabin, Audra finds she and her niece were saved by Edward, a soldier who'd put his life in danger to rescue them. Harsh and unfriendly at first, the lieutenant's demeanor frightens her. As days go by, small kindnesses shine through chinks in his armor and her heart is drawn to his. But does he feel the same? Can this scarred and guarded man find it in him to share the same love for her? #ad
---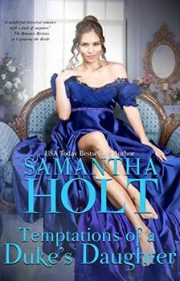 Temptations of a Duke's Daughter
by Samantha Holt
BARGAIN
Chastity, daughter of the Duke of Daventry, will not stand idly by while her sister is suspected of murder. Since no one wants to help, she'll take matters into her own hands. The plan? Simple. She'll disguise herself as a servant and investigate. But when her ruse leads her to the enigmatic Lord Kendall, Chastity soon realizes nothing in her life will ever be simple again…
As much as Valentine would like to ignore the scheming beauty who claims to be a servant, he simply can't. He needs her. Bringing his footman's killer to justice would be impossible without her, because the vivacious Chastity can do what he can't—talk to people and gain their trust. So, he'll accept the chaos she brings into his life. Accepting her into his heart, however, is another matter entirely… #ad
---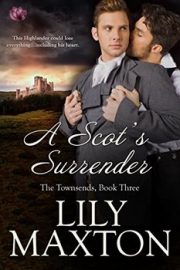 A Scot's Surrender
by Lily Maxton
BARGAIN
When his brother leaves him in charge of Llynmore Castle, Robert Townsend is determined to make everything go smoothly. What does it matter if he's inexplicably drawn to Ian Cameron, the estate's stoic steward? Robert is sure he can ignore the way the Highlander's apparent dislike of him gets under his skin. They'll muddle along just fine so long as they avoid one another. An excellent plan…until a fire forces Ian into the castle—and Robert's personal space.
Ian Cameron has worked for everything he owns, unlike spoiled Robert Townsend. And he may not have friends, but he has the Highlands and the stars, and what more could he really need? But when a guest's stolen possession appears in his room, he doesn't have much choice but to admit to the handsome and aggravatingly charming Townsend brother that he needs help… #ad
---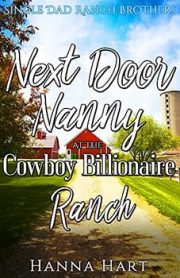 Next Door Nanny At The Cowboy Billionaire Ranch
by Hanna Hart
BARGAIN
He's a single dad struggling to raise his daughter all by himself. She's his next-door nanny who can really help him out. The only problem? They are enemies.
Lock Forrester was heartbroken when his wife asked for a divorce. Moving on from the marriage was hard enough but being a single dad made it even tougher. Shelby had been Lock's neighbor for as long as she could remember, and their family feud was legendary. She never would have agreed to help him with his daughter had it not been for the obscene amount of money he offered her. The arrangement was simple but the two of them fell in love, which led to sneaking around and secrets… #ad
---
Cassie's Secrets
by Seralynn Lewis
BARGAIN
Single mom, Cassie Verano, and her two young daughters move to small-town Worthy, Ohio to be near her brother and his family. She longs to raise her daughters without her ex-husband's family's controlling interference, and live in peace. When her daughters befriend two girls who are cared for by their matchmaking aunt, Cassie avoids it at all costs. It's the last thing she needs or wants after escaping a dangerous marriage.
Widowed business owner, Steve Nardelli, wants nothing more than to complete his huge Australian deal and expand his deceased father's electronics firm to secure his family's future. Though his wife died, their marriage was anything but happy. His sister's matchmaking only annoys him and adds to his guilt, especially when the lovely Cassie Verano seems to be hiding something—and he's not interested in anyone else's deceitful ways. #ad
---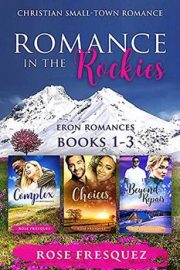 Romance In The Rockies Box Set Series
by Rose Fresquez
BARGAIN
Three full length Christian small-town romances with interracial characters. You will fall in love with the people, community, and heartwarming stories of Eron and its Outsiders in the Rocky Mountains of Colorado.
Complex : Sofia Wise returns home to mourn the loss of her grandmother, and the last thing on her mind is love. When a dark, devastatingly handsome stranger shows up on her family's doorstep, Sofia takes one look and is tempted to make her visit permanent. The problem is, the town's detective is suspicious of her entire family, and it might take some convincing to prove that she's more interested in the man himself than in the complex case at hand. Also includes Choices and Beyond Repair. CLICK above to read each book's description! #ad