Wednesday's Top Romantic eBooks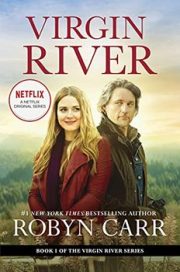 Virgin River
by Robyn Carr
BARGAIN
A Netflix Original Series!
When the recently widowed Melinda Monroe sees this ad, she quickly decides that the remote mountain town of Virgin River might be the perfect place to escape her heartache, and to reenergize the nursing career she loves. But her high hopes are dashed within an hour of arriving—the cabin is a dump, the roads are treacherous and the local doctor wants nothing to do with her. Realizing she's made a huge mistake, Mel decides to leave town the following morning.
But a tiny baby abandoned on a front porch changes her plans…and former marine Jack Sheridan cements them into place. #ad
---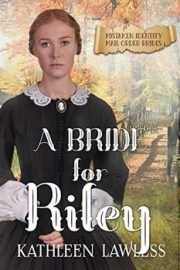 A BRIDE FOR RILEY
by Kathleen Lawless
BARGAIN
She was on her way to the convent. How did she wind up married instead?
Raised in an orphanage, Lucinda never felt she truly had the calling to be a nun, secretly longing for her own family. Like a miracle, her prayers are answered when confusion at the train station leads her to the marriage altar instead of the convent.
Riley's sweet young mail-order bride is nothing like she sounded in her letters, but is enthusiastic about his niece and nephew joining their ready-made family. He enjoys getting to know her as a strike looms at a nearby mine he owns. #ad
---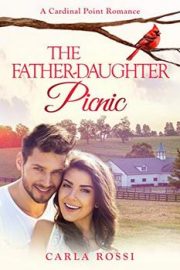 The Father-Daughter Picnic
by Carla Rossi
BARGAIN
Two natural enemies, one smart kid, and a horse named Tilly. Will they all get it together in time for the Father-Daughter Picnic? Visit Cardinal Point in this enemies to lovers sweet romance.
Caroline Bishop has a plan. She intends to find a father for her six-year-old daughter Ava, and she's going to use an online dating service to do it. Who needs romance when you have the internet? Only problem is, no one meets her requirements, and no one will ever measure up to the husband and father they lost. But Caroline's job as a medical administrator leaves little time to find a match, especially when one of her patients is the cantankerous Cooper Hollister, whose arrogant son Graham fights her every step of the way. #ad
---
Art & Grace
by Catherine E. Chapman
BARGAIN
Bess, a young woman of mixed heritage, has an ambiguous position in the home of the once-eminent Liston family. Raised and educated alongside the family's children, Richard and Artemisia, she has been increasingly confined to the role of a domestic servant since the death of Joshua Liston, the household's head.
When Richard Liston instigates an introduction between Captain Adam Bryce, a Royal Naval officer of repute, and his sister, Artemisia, Adam shows greater interest in Bess. Pressed by Artemisia to stalk Adam, Bess's problems begin. And when the ailing matriarch, Elizabeth Liston, presents Bess with an impossible choice, the weaving of a web of deceit commences that will ultimately push Bess and Artemisia's friendship to the brink. #ad
---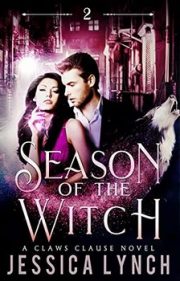 Season of the Witch
by Jessica Lynch
BARGAIN
He never wanted a mate. Until he found her–and now she's all he wants. In a world where paranormals live side by side with humans, everybody knows about Ordinance 7304: the Bond Laws. Or, as the Paras snidely whisper to each other, the Claws Clause–a long and detailed set of laws that bonded couples must obey if they want their union to be recognized. Because it wasn't already damn near impossible to find a fated mate in the first place. Now the government just has to get involved… I won't…
Colton Wolfe has never liked witches. There's something about their magic. With a snap of a finger, a witch can cancel out his brute strength, razor-sharp claws, and inch-long fangs. It just isn't natural… #ad
---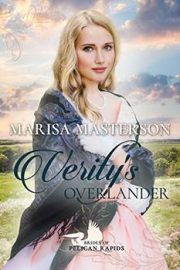 Verity's Overlander
by Marisa Masterson
BARGAIN
Poor Mrs. Ella Milton! The matchmaker bends her rules and interviews this bride and groom by letter. No matter the disaster that follows, she still feels the Lord's blessing in the mess. Verity Vaksdal wants adventure, just like her Viking ancestors. After reading dime novels, she knows that adventure will only come her way if she finds a dark and handsome hero.
Mrs. Ella Milton helps her find that hero, arranging for her to be a mail-order bride. To make her plan happen, Verity neglects telling Mrs. Milton her real age. At fifteen, Verity sneaks away from home and leaves a panicked older sister behind her. This sets in motion a series of events that will bring her sister, Veronica, to St. Louis… #ad
---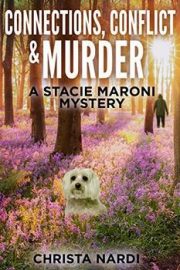 Connections, Conflict & Murder
by Christa Nardi
BARGAIN
A walk in the park, online connections, and dangerous discoveries.
When the cybersecurity expert who checked out Stacie's computer turns up dead, Stacie and her good friend and IT whiz, Trina, find themselves entangled in the ensuing murder investigation. Who killed Sam and why? Was the motive personal or was Sam silenced because he discovered potentially illegal activity as part of a client's routine security audit? With Stacie at her side, Trina reaches out to other tech people who knew Sam in an effort to connect the dots and, in the process, places both women in the sights of a killer. #ad
---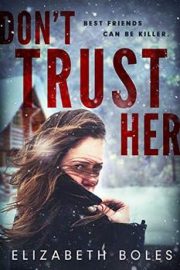 Don't Trust Her
by Elizabeth Boles
BARGAIN
Court Lane has worked hard to create her fairytale life—loving and trusting husband, well-adjusted kids, safe neighborhood. So when the letter arrives at her doorstep, the message is clear—pay up or have your world destroyed. With nowhere to turn, Court succumbs to the blackmailer's demands. But she can't forget about the letter. It haunts her.
A girls' trip offers the perfect distraction. She and her three closest friends head to a remote cabin in the Appalachians for a weekend full of massages and wine. But the fun comes to an abrupt end when an unexpected ice storm strands them without electricity and phones. And then one friend never wakes up. #ad
---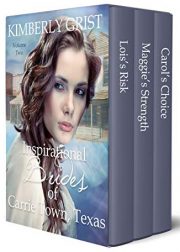 The Inspirational Brides of Carrie Town, Texas: Volume 2
by Kimberly Grist
BARGAIN
LOIS'S RISK: Lois is heartbroken because Daniel is ignoring her. Can she go against the 19th century rules of how a woman should behave and have the courage to tell Daniel how she feels?
MAGGIE'S STRENGTH: Sparks fly and suddenly for the first time Maggie is concerned more about how she is perceived by others, especially the young doctor? The question is why? Can they get past their first impressions?
CAROL'S CHOICE: Carol struggles to let go of the past, embrace the present, and hope for a better future. What she doesn't bargain for is the handsome livery-stable owner, who understands the true meaning of family and Christmas. Will love conquer lavish? #ad