Thursday's Top Romantic eBooks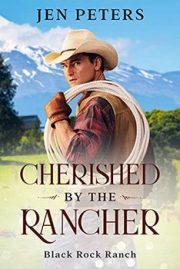 Cherished by the Rancher
by Jen Peters
BARGAIN
Maddy Johnston wants one thing: safety for her and her daughter. She finds it in the back of beyond at the Black Rock Ranch, as long as she can keep her identity a secret. But her ex is on her trail, and the rancher she's falling for prizes honesty. Not good when he doesn't even know her real name.
Adam Black likes to be in control of everything: his livestock, his ranch, his life. He handles it well until a new accountant shows up. He's mesmerized by Maddy's glorious curls and luscious smile, but he has too many worries to have time for love—especially now that his father is having difficulties. Adam must learn to let go and let love in, but what happens if Maddy can't overcome her past? #ad
---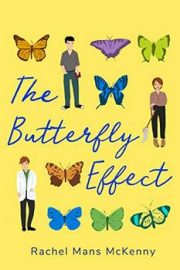 The Butterfly Effect
by Rachel McKenny
BARGAIN
Is there such a thing as an anti-social butterfly? If there were, Greta Oto would know about it–and totally relate. An entomologist, Greta far prefers the company of bugs to humans, and that's okay, because people don't seem to like her all that much anyway, with the exception of her twin brother, Danny, though they've recently had a falling out. So when she lands a research gig in the rainforest, she leaves it all behind.
But when Greta learns that Danny has suffered an aneurysm and is now hospitalized, she abandons her research and hurries home to the middle of nowhere America to be there for her brother. But there's only so much she can do, and unfortunately just like insects, humans don't stay cooped up in their hives either–they buzz about and… socialize. #ad
---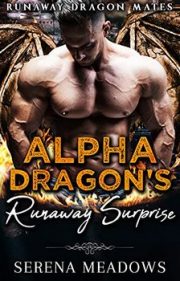 Alpha Dragon's Runaway Surprise
by Serena Meadows
BARGAIN
An innocent child caught in a battle of alpha dragons and humans fighting for love and justice…
When Alix Scott finds out she's expecting–escaping her abusive fiancé Danny–is her only choice. The runaway bride keeps the pregnancy a secret and puts the baby up for adoption. Alix pursues a relationship with wealthy CEO and single-dad Declan Montague. She's smitten by him and his 5-year-old daughter Emily.
But just as sparks begin to fly…Danny reappears for revenge. He's convinced Emily is his daughter. But a change in the young girl's behavior has everybody asking: who are her birth parents? #ad
---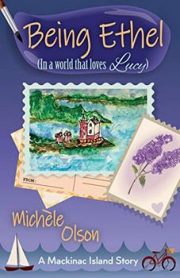 Being Ethel: (In a world that loves Lucy)
by Michele Olson
BARGAIN
1979 is getting on Piper Penn's nerves. Struggling to survive past tragedies, she finds comfort in Old Hollywood movies in her native San Francisco. Seeing no reason to adhere to man-made rules after her first-hand look at the ultimate in hypocrisy, Piper does what she wants, and trouble follows.
An unexpected inheritance on a tiny Midwest island in the Straits of Mackinac provides an escape. The mandated stay at the island's glorious Grand Hotel gives her spirits a much-needed boost, especially when she catches the eye of a handsome groundskeeper. Taking part as an extra during the filming of the island movie Somewhere in Time adds to her excitement about this turn in her life. #ad
---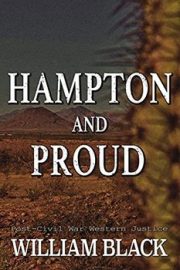 Hampton and Proud
by William Black
BARGAIN
Ranch hand Hampton Lee and Navajo Indian Proud Feather will not sit idle when nefarious and dangerously armed men are running loose in Arizona Territory. The evil Draco Sparta and his drunken henchmen, vicious kidnappers of women for slave trade, make it personal as they snatched a loved one from Proud Feather.
In a classic tale of good versus evil, Hampton will do almost anything to keep any other woman from being harmed. Along the way he rescues Sarah Brookhaven and takes a special interest in her. Hampton is also on his own personal quest to chart his own future and find his place on the frontier. It will take a great deal of planning and outright bravery to bring peace back to the land. #ad
---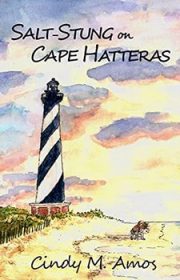 Salt-Stung on Cape Hatteras
by Cindy M. Amos
BARGAIN
Marine researcher Jaima Delarie's world tilts out of predictable routine when Perry Manning shipwrecks off Cape Hatteras, forcing her into rescue mode. Attracted to the handsome fisherman, more than a hull repair ensues while an upstart boat towing company scours the shore looking for undisclosed salvage.
Unexplainable complications follow, putting the tranquil coastal community on edge. Sabotage at her aquarium facility wraps Jaima too deep in involvement, lending Perry the perfect reason to come around more often. When the wrecked hull produces a hidden surprise, Perry's reluctant quest for resolution finds traction, right when it will damage Jaima's allegiances the most. Can anyone live on the shore without being salt-stung along the way? #ad
---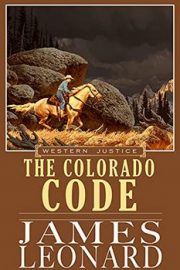 The Colorado Code
by James Leonard
BARGAIN
When Danny Jericho left Georgetown, it was quiet, peaceful, and happy. But things have changed. Dutch Meehan is in charge now. A corrupt sheriff hellbent on robbing everything he can get his hands on, including the mine's upcoming payroll. And Meehan's not alone. His cabal is ready to take over, even if it means killing every man, woman, and child in Georgetown. There's just one man standing in his way.
Jericho's never walked away justice, and he's not about to start now. Armed with his pistol and a fateful plan, he and his cousin will have to outmaneuver, outsmart, and outgun Meehan's gang. But Meehan's not about to go quietly. He's already set his eyes on Jericho's sweetheart, Lula. And Jericho's mother is next on his list. With her failing health and meager bank account, she'll make an easy target… #ad
---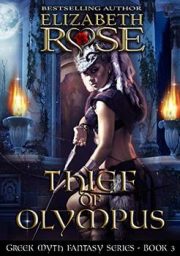 Thief of Olympus
by Elizabeth Rose
BARGAIN
Lysandra, an Amazon princess, will never surrender her heart to a mere man. At her coming-of-age ceremony, her mother chooses a king to sire her child. Now she only hopes for the stronger of the genders – a daughter. Zarek, king of Thrace, is better known for his past profession as the most infamous thief of all Greece. He needs a son and heir, but not a wife, and decides Lysandra will serve him fine.
When the baby is born and taken by the Goddess Artemis to be sacrificed, two enemies are suddenly brought together. Lysandra and Zarek are paired against each other to retrieve the lyre of Apollo, a thunderbolt of Zeus, and the golden chalice of the wine god, Dionysus, in order to secure their baby's fate. #ad
---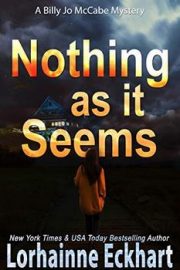 Nothing As It Seems
by Lorhainne Eckhart
BARGAIN
NY Times & USA Today bestselling author Lorhainne Eckhart brings you the first book in a new crossover series! The social worker and the cop, an unlikely couple drawn together on a small, secluded Pacific Northwest island where nothing is as it seems.
Billy-Jo McCabe never expected to become a social worker, considering the broken system nearly destroyed her. Shortly after she takes a job on a remote Pacific Northwest island, she gets a call about a missing girl. Meanwhile Roche Harbor detective Mark Friessen is called in to investigate the disappearance, but instead of working with the newly appointed social worker, he ends up butting heads and clashing with her every step of the way. Billy-Jo becomes the rival he does his best to avoid, considering the only conversations they have involve her pointing out his shortcomings and arrogance. #ad
---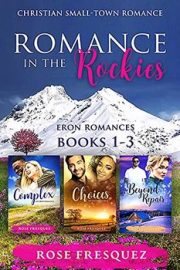 Romance In The Rockies Box Set Series
by Rose Fresquez
BARGAIN
Three full length Christian small-town romances with interracial characters. You will fall in love with the people, community, and heartwarming stories of Eron and its Outsiders in the Rocky Mountains of Colorado.
1. Complex
2. Choices
3. Beyond Repair
"I loved each one of these three books. Each one had their own romance, troubles, heartache, and laughter. The three stories have some wonderful characters that show up in more than one book. I look forward to the release of the fourth one!" by Amazon Customer #ad