Sunday's Top Romantic eBooks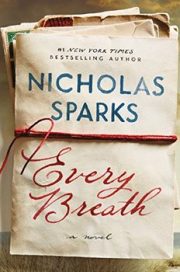 Every Breath
by Nicholas Sparks
BARGAIN
Hope Anderson has some important choices to make. At thirty-six, she's been dating her boyfriend, an orthopedic surgeon, for six years. With no wedding plans in sight, and her father recently diagnosed with ALS, she decides to use a week at her family's cottage in Sunset Beach, North Carolina, to ready the house for sale and mull over some difficult decisions about her future.
Tru Walls has never visited North Carolina but is summoned to Sunset Beach by a letter from a man claiming to be his father. A safari guide, born and raised in Zimbabwe, Tru hopes to unravel some of the mysteries surrounding his mother's early life and recapture memories lost with her death. When the two strangers cross paths, their connection is as electric as it is unfathomable… #ad
---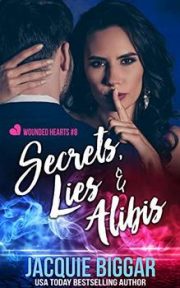 Secrets, Lies & Alibis
by Jacquie Biggar
BARGAIN
From USA Today Bestselling Author, Jacquie Biggar, comes a gripping romantic suspense, part of a military SEAL series tied together by an interlocking cast of characters you won't soon forget.
SAC Agent Amanda Rhinehold is driven to succeed, so it's a bitter pill to swallow when she is forced to accept a demotion in order to distance herself from an error in judgment–one that leaves her pregnant. Adam O'Connor uses his playboy image to keep anyone from getting too close. History has shown the people he cares about tends to get hurt, he's like the proverbial bad luck charm. When an affair with his supervisor goes sideways and she leaves town, he figures it's for the best, though his heart isn't so sure. When trouble comes calling, these two will have to sort their differences in order to protect their baby–and try not to fall in love in the process. #ad
---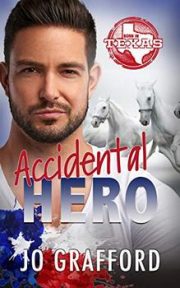 Accidental Hero
by Jo Grafford
BARGAIN
Army Ranger Matt Romero allows his ex-fiancée to pressure him into leaving the military during a whirlwind relationship, only to be dumped by her at the altar. During a road trip across Texas for a job interview, he stops to rescue an injured woman from a collision. Her intriguing plea before the ambulance arrives makes him linger in town a few extra hours.
Bree Anderson and her brother, Brody, are barely keeping their ranch afloat after a failed joint business venture with her ex-fiancé. So she is livid when she wakes from a coma to discover that her brother has talked the stranger who saved her life into becoming their newest investment partner. And not the long-distance kind, either. #ad
---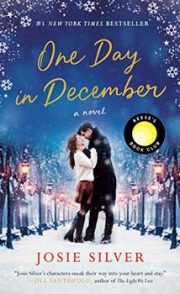 One Day in December
by Josie Silver
BARGAIN
Laurie is pretty sure love at first sight doesn't exist anywhere but the movies. But then, through a misted-up bus window one snowy December day, she sees a man who she knows instantly is the one. Their eyes meet, there's a moment of pure magic…and then her bus drives away.
Certain they're fated to find each other again, Laurie spends a year scanning every bus stop and cafe in London for him. But she doesn't find him, not when it matters anyway. Instead they "reunite" at a Christmas party, when her best friend Sarah giddily introduces her new boyfriend to Laurie. It's Jack, the man from the bus. It would be. #ad
---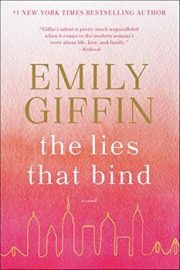 The Lies That Bind
by Emily Giffin
BARGAIN
It's 2 A.M. on a Saturday night in the spring of 2001, and twenty-eight-year-old Cecily Gardner sits alone in a dive bar in New York's East Village, questioning her life. Feeling lonesome and homesick for the Midwest, she wonders if she'll ever make it as a reporter in the big city—and whether she made a terrible mistake in breaking up with her longtime boyfriend, Matthew.
As Cecily reaches for the phone to call him, she hears a guy on the barstool next to her say, "Don't do it—you'll regret it." Something tells her to listen, and over the next several hours—and shots of tequila—the two forge an unlikely connection. That should be it, they both decide the next morning, as Cecily reminds herself of the perils of a rebound relationship. Moreover, their timing couldn't be worse—Grant is preparing to quit his job and move overseas… #ad
---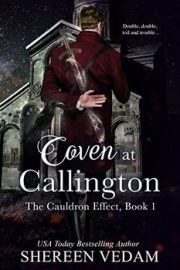 Coven at Callington
by Shereen Vedam
BARGAIN
In 1815, Thomas Drake Saint-Clair, Earl of Braden, a Guard of the Green Cross, is tasked by his archbishop to rescue a missing boy and return him to his warlock father. The order lands Braden in the middle of an unholy war between witches and warlocks and shoves him headlong past a sacred line he'd sworn never to cross.
Newly confirmed Coven Protectress, Merryn Pendraven, rushes to rescue a witch's son. She's convinced the same evil warlock who was responsible for her younger brother's death is behind this kidnapping, too. She has no intention of letting this vile villain get away with the same crime, twice. #ad
---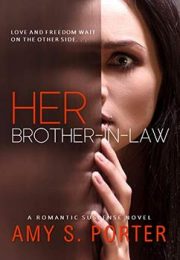 Her Brother-In-Law
by Amy S. Porter
BARGAIN
She wanted security and comfort. He gave her doubt and fear. She wanted hearts and roses. He gave her bruises and heartaches. She wanted communication and trust. He gave her conspiracy and attempted murder.
After the sudden loss of her parents, Cass Sampson packs up and lands in the small town of Silver Lake. She settles in and thinks she finds the man of her dreams. Brent Beckett is perfect–handsome, successful, well respected. Cass is excited about her future. Very quickly, Cass discovers she married a monster. Brent is controlling and domineering with little respect for her. He abuses Cass mentally and physically while flaunting his affairs in her face. And his horrid treatment of her is only the tip of his evil iceberg… #ad
---
The Waves of Romance
by Multiple Authors
BARGAIN
Brush the sand off your towel and settle in to read this 2021 collection of beach romances by Winged Publications! All the sights and sounds of the shore come alive in these five contemporary novellas where sweet affections battle against time and tide. Treat yourself to some great summer reading by downloading this 5-in-1 set. Let the tan lines begin! #ad
SALT-STUNG ON CAPE HATTERAS
BLACKROCK SHORES
ONLY FOR THE SUMMER
THE COTTAGE ON SEAGULL LANE
THE OLD BEACH HOUSE