Monday's Top Romantic eBooks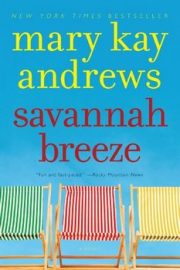 Savannah Breeze
by Mary Kay Andrews
BARGAIN
Mary Kay Andrews takes us back to Savannah, Georgia, in Savannah Breeze, the uproarious sequel to her blockbuster New York Times bestseller, Savannah Blues. Savannah Breeze is the story of BeBe Loudermilk, a Southern belle who'd dearly like to get back at the handsome, two-faced con man who swindled out of everything she owns except for a broken-down 1950s-era motel on Tybee Island.
Joining BeBe on a revenge-inspired road trip south to Fort Lauderdale is her junking friend Weezie, the heroine of Blues, and a car-full of lovable misfits. Readers with a taste for the novels of Fannie Flagg, Jennifer Crusie, Adriana Trigiani, and Emily Giffin—not to mention Rebecca Wells and Sweet Potato Queens queen Jill Conner Browne—will adore this delightful take on the New South and one woman's discovery of what's really important in life. #ad
---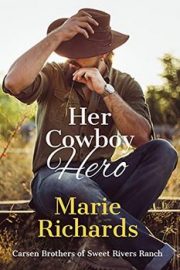 Her Cowboy Hero
by Marie Richards
BARGAIN
Beau Carsen wants to put the past behind him after his wife left him then sadly died in a tragic accident, but he finds himself in a hot spot. He needs a new wife to honor his late adoptive father's will in order to stay on the family ranch…can he go down that marriage road again?
Lucky Laneson rescues pets, but right now she's the one who needs to be rescued when she finds herself out of a job, and homeless thanks to her unscrupulous landlord. She needs a place to stay, but when she learns Beau Carsen needs a convenient wife, she wonders if she could occupy a place in Beau's heart? #ad
---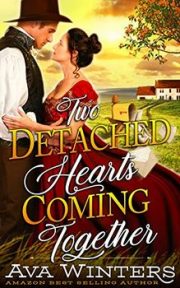 Two Detached Hearts Coming Together
by Ava Winters
BARGAIN
Rosa is a proud American belle who has a void in her heart after her mother's tragic death. She can't believe her eyes when the ranch next to her is run by Edgar, her childhood best friend. He's turned into a taciturn man though without any manners but she can't stop falling for him. How can she show him that she knows the way towards his heart?
Edgar grew up in a sheltered environment away from his free life in the West. Getting back to Colorado, makes him understand that this is where he belongs. Getting close to Rosa though is the hardest task of his life so far. They butt heads from the get-go but he just can't stop admiring her feistiness. How can he finally let go of his fear of not being enough and admit his true feelings to her? #ad
---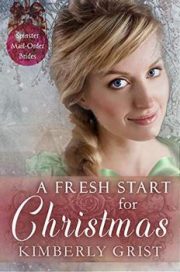 A Fresh Start for Christmas
by Kimberly Grist
BARGAIN
Memphis Rose Griffin loves teaching at Counting Stars Children's Home. The girls and staff are like family, and working here ties her to her mother, whose last wish was for Memphis to take her place as teacher. But something's missing. Now at the age of twenty-eight, her teenage dream of having her own family has all but faded.
Until her pastor and the orphanage founder come with a proposal that will change her life forever. Should she become their first candidate for their new matchmaking venture? Though grim, at least her future at the orphanage is familiar and certain. Can she risk an unknown future with a man she's never met? #ad
---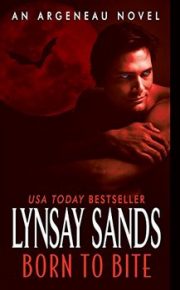 Born to Bite
by Lynsay Sands
BARGAIN
"Lynsay Sands writes books that keep readers coming back for more." —Katie MacAlister, USA Today Bestselling Author of A Girl's Guide to Vampires
The Argeneau vampire family is back in Born to Bite by USA Today and New York Times bestseller Lynsay Sands. One of the premier names in contemporary paranormal romance, the incomparable Sands blends steamy passion with mystery, as a sexy, chopper-riding Enforcer investigates a breathtaking immortal whose previous three wives all have had trouble remaining undead. Are you hooked on Charlaine Harris and her Sookie Stackhouse books? Then Lynsay Sands and Born to Bite are exactly what you're hungry for. #ad
---
Kurt Armstrong, a wanna-be trick shooter, runs away to join Buffalo Bill's Wild West Show. But his aspirations exceed his skill, and he fails to make the grade. Instead, he's hired as an extra, and he meets Clementine Campbell. Kurt falls in love with the red-haired sharpshooter, and she turns his world upside down.
Clementine is the warm-up act for Annie Oakley in Buffalo Bill's Wild West Show. But she's not performing by choice; she's been sold by her uncle to an unscrupulous and dangerous man who acts as her manager and controls her by force. Clementine doesn't know how to break free until she learns a secret about her manager, George Byrnes. When she meets and falls in love with Kurt, she finds the courage to try to rid herself of the men who enslave her, George, and her uncle Angus. #ad
---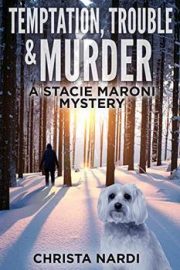 Temptation, Trouble & Murder
by Christa Nardi
BARGAIN
The last thing Stacie Maroni expected to find in the break room was a dead guy. And even worse, a dead guy with her name, phone number, and office location in his pocket. If that's not bad enough, a fellow member of the foundation she spearheads seems to be missing in action.
Although these events don't seem to be linked, Stacie is in the thick of things and sleuthing for her life. At least the two mysteries distract her from the attention of, and her attraction to, the handsome detective. Mystery, suspense, and romance. #ad
---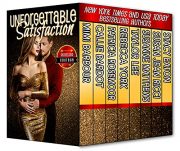 Unforgettable Satisfaction: Secrets and Courage
by Mimi Barbour
BARGAIN
The talented authors from the Authors' Billboard have done it again!
Unbelievable Satisfaction – Secrets and Courage – features eight novels from highly acclaimed authors that are guaranteed to keep you reading all night.
Face danger and death with dedicated police officers, discover the truth with wrongfully convicted felons, tip the scales in an election, listen to the voices of the past to find necessary answers, locate the crying child through mysterious instincts, discover the power of love in the face of danger…and embrace the satisfaction of a job well done. CLICK above to read more… #ad