Tuesday's Top Romantic eBooks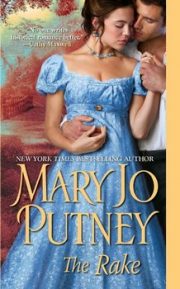 The Rake
by Mary Jo Putney
BARGAIN
Disinherited and disgraced, Reginald Davenport's prospects cried for a dire end. But fate has given him one last chance at redemption—by taking his rightful place as the heir of Strickland, his lost ancestral estate. Davenport knows his way around women, yet nothing prepares him for his shocking encounter with Lady Alys Weston.
Masquerading as a man in order to obtain a position as estate manager of Strickland, Alys fled a world filled with mistrust and betrayal. She was finished with men—until Strickland's restored owner awakens a passion she thought she would never feel. A passion that will doom or save them both . . . if only they can overcome their pasts… #ad
---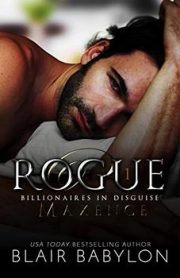 Rogue
by Blair Babylon
BARGAIN
Maxence's brother was trying to kidnap or kill him, and an organized crime thug wanted to cut off Max's head and feed it to the sharks for entirely different reasons. So, when a cute little blonde stood up on a barstool in the middle of the Buddha Bar in Paris and drew the attention of the wrong sort of guys, Maxence swooped in for the rescue. Everything about her appealed to him: her sweetness, her giggliness, and especially the fact that she was in trouble.
That last part made her sugar and catnip to Max. Luckily, he only had five days before he left Paris and Europe for wherever his global charity job was going to send him this time. Why not spend it with the funny blonde who insisted he lie to her? #ad
---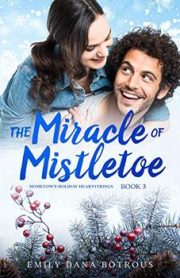 The Miracle of Mistletoe
by Emily Dana Botrous
BARGAIN
Marcy Delaney might not think she's the sharpest set of shears in the salon, but she makes up for it with her people skills. As her town's chatty hairstylist, she doesn't consider anyone a stranger—except her university-educated husband who's rarely home. Her conclusion? He's bored with her lack of wit, and she can't blame him.
Colt Delaney has never fit in. Not in the big city where he grew up. And certainly not in the tiny town his wife won't leave. Now he's stuck there, too, unless he's traveling for work. And when he is home, Marcy doesn't seem to want anything to do with him. It's no surprise, though. Rejection has been his closest friend since childhood. #ad
---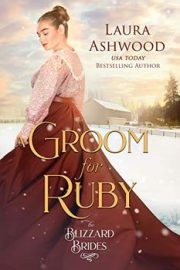 A Groom for Ruby
by Laura Ashwood
BARGAIN
Ruby Fulton has had a tough life, and it isn't getting any easier after her husband dies. Suffering under his abuse for years, all Ruby wants is independence, peace and a new chance at life. She is barely scraping by herself, and now she's responsible for one of Last Chance's orphaned children. The last thing she wants to do is sign herself up for another husband who will make her life miserable. But when the preacher insists that she marry again, what is a woman to do?
Cullen Parker is determined to leave his past behind him and live an honest life. When he hears about Last Chance, Nebraska, he's sure it is the perfect place to find work. He agrees to work on Ruby's farm in exchange for room and board, but he definitely isn't looking for a wife. #ad
---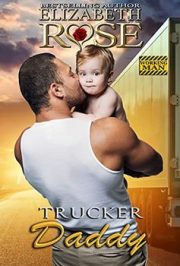 Trucker Daddy
by Elizabeth Rose
BARGAIN
Cal Reeves is used to being a loner, with only his dog, Burrito at his side as he trucks cross-country for his job. When his sister's death brings him back to his hometown of Sweetwater, Michigan, he discovers he's been named guardian to his sister's baby in her will. He is no daddy, and totally at a loss with what to do with a baby.
With a shipment to deliver, he has no choice but to bring little Maggie with him as he makes his way back to Texas. Cal can't stop the baby from crying, and realizes he needs help, and fast! At the baby's daycare, he hires one of the workers as a nanny to ride along with him to take care of the baby. He doesn't even recognize Tuesday (Twiggy) Twaggard, the woman he's hired and also wronged in the past. Back in high school Twiggy was a nerdy, straight-laced, shy girl with thick glasses, braces, and mousey brown hair and eyes… #ad
---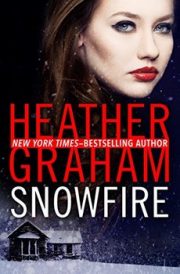 Snowfire
by Heather Graham
BARGAIN
With a megahit on Broadway, a gorgeous wife, and a legion of adoring fans, Justin Magnasun has the world at his feet—but it all comes crashing down on a snowy night that ends in a brutal murder. Now, the world-famous playwright lives a solitary life in the New England countryside, far from the relentless glare of the spotlight. Until Boston reporter Kristin Kennedy shows up.
Braving the worst blizzard to hit Massachusetts in decades, Kristin finds herself stranded in the middle of nowhere with no hope of rescue. Then she wakes up buck naked in a stranger's bed. She couldn't have predicted the desire that would spark between them, plunging her into an affair with a man shadowed by secrets. #ad
---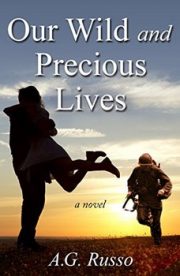 Our Wild and Precious Lives
by A.G. Russo
BARGAIN
In 1960 Cold War Germany, Tom and Melly McCarron, teenage Army brats, contend with adolescence on a small American base near Bavaria, where their father, a decorated war veteran, begins a three-year tour of duty. As tensions in Berlin rise between the Allies and the Soviets, and threaten to bring about World War III, the base teenagers forge bonds of loyalty and love stronger than any of the adults understand.
Leaving New York on a night flight to Germany, the quiet, thoughtful Tom, and feisty, emotional Melly, are apprehensive about life in a foreign land. While they will attend the American high school in Würzburg, brother and sister realize they are the only stability each has had in their young lives… #ad
---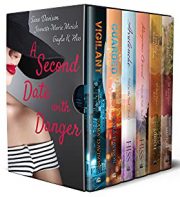 A Second Date with Danger
by Sara Davison, Jeanette-Marie Mirich, Gayla K. Hiss
BARGAIN
Six romantic suspense titles from three award-winning authors will bring thrills and inspiration.
Vigilant by Sara Davison (The Night Guardians #1)
Guarded by Sara Davison (The Night Guardians #2)
Avalanche by Gayla K. Hiss (Peril in the Park #1)
Dangerous Ground by Gayla K. Hiss (Peril in the Park #2)
The Courtship of Harry's Wife by Jeanette-Marie Mirich (D. B. Burns Mysteries #1)
The Last Roses by Jeanette-Marie Mirich (D. B. Burns Mysteries #2) #ad
---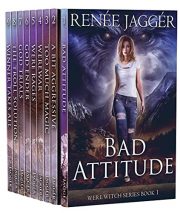 The Were Witch Complete Series Omnibus
by Renée Jaggér
BARGAIN
Opposites attract and there's nothing more opposite than werewolf Bailey and the witch Roland. Trouble is chasing the two of them and they have to learn to work together to fight it off and save the world.
Get the complete series – all 9 books – to join them on their battles against witches, tradition and the very gods themselves. Included in this complete omnibus: Bad Attitude, A Bit Aggressive, Too Much Magic, Were War, Were Rages, God Ender, God Trials, The Troll Solution, Winner Takes All. CLICK above to read more! #ad