Wednesday's Top Romantic eBooks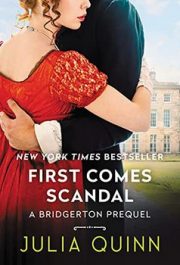 First Comes Scandal
by Julia Quinn
BARGAIN
She was given two choices… Georgiana Bridgerton isn't against the idea of marriage. She'd just thought she'd have some say in the matter. But with her reputation hanging by a thread after she's abducted for her dowry, Georgie is given two options: live out her life as a spinster or marry the rogue who has ruined her life.
Enter Option #3 – As the fourth son of an earl, Nicholas Rokesby is prepared to chart his own course. He has a life in Edinburgh, where he's close to completing his medical studies, and he has no time—or interest—to find a wife. But when he discovers that Georgie Bridgerton—his literal girl-next-door—is facing ruin, he knows what he must do. #ad
---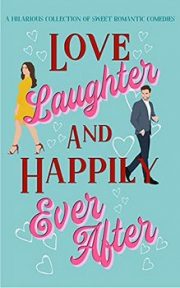 Love, Laughter & Happily Ever After
by Multiple Authors
BARGAIN
Escape with 20 Sweet Romantic Comedies with all the feels!
✔ Flirty & swoony heartthrobs ✔ Funny & sassy heroines ✔ Off-the-charts chemistry & charm ✔ Sweet kisses & happily ever afters
This sweet romcom collection contains 20 original humorous novellas from best-selling authors that are heartwarming, feel-good, and laugh out loud funny. Between the pages, you'll find tropes such as enemies to lovers, second chance romance, high school sweethearts, opposites attract, friends to lovers, fake dating, and more. #ad
---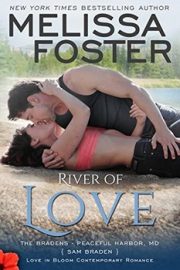 River of Love: Sam Braden
by Melissa Foster
BARGAIN
Discover the magic of New York Times bestseller Melissa Foster's writing, and see why millions of readers have fallen in love with the Bradens.
River rafting and adventure company owner Sam Braden works hard and plays harder. He's fast, focused, and determined–and never at a loss for a willing woman to share his time with. The trouble is, the only woman he wants refuses him at every turn. Physician assistant Faith Hayes escaped her painful past and built a safe, happy life in Peaceful Harbor. She's also put what she's learned to good use helping others by founding Women Against Cheaters, an online support group. When her boss's sinfully sexy brother sets his sights on sweet Faith, she knows the self-professed player is everything she shouldn't want, and she's determined to resist him… #ad
---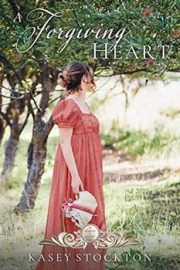 A Forgiving Heart
by Kasey Stockton
BARGAIN
Inheriting a home near two eligible bachelors seems like a dream come true. But which man deserves her trust—or her heart?
Kate Kingston wants nothing more than to instill her love of art into the hearts of her pupils, but when a solicitor arrives to inform her that her uncle died and she inherited his estate, she is hesitant to leave the comfortable life she has developed. Encouraged by her friends to embrace the new adventure, Kate uproots her life and travels to Larkfield where she must face the demons from her past—and work to replace the spoiled memories from her childhood with happier ones. The only problem: she doesn't know the first thing about running a large country estate. #ad
---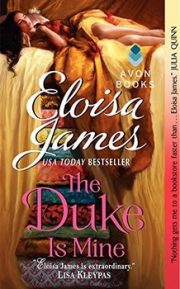 The Duke Is Mine
by Eloisa James
BARGAIN
"Eloisa James is extraordinary." —Lisa Kleypas
In the capable hands of USA Today and New York Times bestselling author Eloisa James, the fairy tales we loved as children take on vibrant—and sensuous—new life. With The Duke is Mine, the beloved author of A Kiss at Midnight and When Beauty Tamed the Beast gives the classic tale of the Princess and the Pea a delightfully romantic Regency spin. Fans of Victoria Alexander and Julia Quinn will simply adore this historical romance gem about a lady reluctantly betrothed to one duke but pursued by another; a tantalizing tale of love, lies, and one very uncomfortable mattress. #ad
---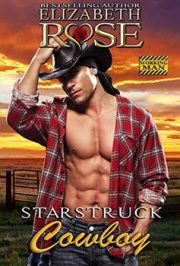 Starstruck Cowboy
by Elizabeth Rose
BARGAIN
The Cowboy: Luke Tyler will do anything to earn money to buy back his ranch. He takes a job as a stuntman that lands him with the lead role in a low-budget western movie. Shooting on location at Bright Star Ranch, Luke meets the rancher's daughter who is more like one of the guys. Will his charms work on the girl when Luke's cheap producer makes him seduce her as part of a business plan?
The Rancher's Daughter: Star Brighton is far from being a lady, but her tenacity and ability to herd cattle and run a ranch can match the skills of any of Luke's stunts. She is no one's fool! She realizes that the movie crew filming on their land is not the answer to their problems, even if her mother thinks it is. About to lose their ranch to back taxes, she's been forced to accept the womanizer, Luke Tyler into her home. All she wants to do is punch him, but one smile from the handsome cowboy ends up making her heart beat faster… #ad
---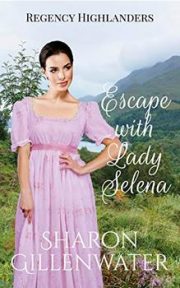 Escape with Lady Selena
by Sharon Gillenwater
BARGAIN
Is the woman he loves a spy? When Gabriel Macpherson, a former captain with the Gordon Highlanders, learns the British government believes Selena Delaroe may be spying for Napoleon, he jumps at the chance to prove her innocence. Taking a job as her estate manager puts him in close proximity to the lovely woman who unknowingly captured his interest a year earlier.
But Selena's brother is a prisoner in France, and when her actions lend credence to the Foreign Office's suspicions, Gabriel wonders if he's misjudged her. Could she be a traitor? His mission grows more complicated when he realizes he's falling in love with her–and she with him. Will he be forced to choose between his heart and loyalty to his country? #ad
---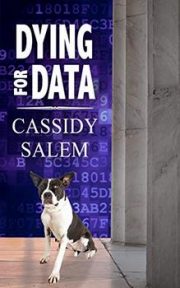 Dying for Data
by Cassidy Salem
BARGAIN
A rival suitor and a deadly attack are enough to put a damper on any date.
Just when Adina's social life is looking up, her night out is interrupted by the scream of police sirens. Afraid her bartender boyfriend might be accused of murder, Adina's neighbor enlists her assistance, and in the process exposes her to the seamier side of illegal immigration and crime in the city.
Hard as she tries to limit her involvement, the more Adina learns, the more she needs to know – until a case of mistaken identity lands her in hot water. Will she uncover the truth before it's too late? #ad