Friday's Top Romantic eBooks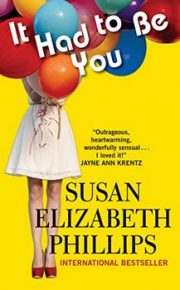 It Had to Be You
by Susan Elizabeth Phillips
BARGAIN
The Windy City isn't quite ready for Phoebe Somerville—the outrageous, curvaceous New York knockout who has just inherited the Chicago Stars football team. And Phoebe is definitely not ready for the Stars' head coach, former gridiron legend Dan Calebow, a sexist jock taskmaster with a one-track mind. Calebow is everything Phoebe abhors. And the sexy new boss is everything Dan despises—a meddling bimbo who doesn't know a pigskin from a pitcher's mound.
So why is Dan drawn to the shameless sexpot like a heat-seeking missile? And why does the coach's good ol' boy charm leave cosmopolitan Phoebe feeling awkward, tongue-tied . . . and ready to fight? #ad
---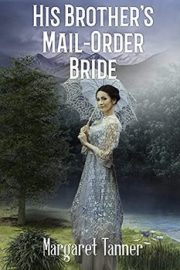 His Brother's Mail-Order Bride
by Margaret Tanner
BARGAIN
"You stole my identity and I'm taking it back."
Livvy Gallagher's Mail-order groom, Mason Foley, failed to turn up for their wedding, leaving her desperate and alone.
She travels to his ranch and is shocked when Mason denies ever having written to her.
What fearsome secret does Mason carry that prevented him from marrying Livvy as planned?
Will love break down the walls of treachery, lies and deceit, so they can find happiness together? #ad
---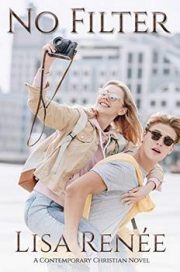 No Filter
by Lisa Renee
BARGAIN
When San Diego videographer, Chance McMillan discovers a food photographer will shoot his friend's wedding, he's outraged.
Australian, Melissa Turner isn't afraid to speak her mind. Her fire and spunk surprise Chance, and now he doesn't want her to leave the US.
He offers Melissa a documentary project to extend her stay, but as single parents, could two nations, two broken families build a bridge to a safe middle ground? #ad
---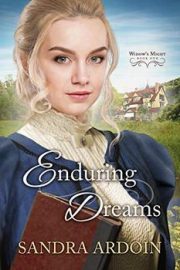 Enduring Dreams
by Sandra Ardoin
BARGAIN
The death of Claire Kingsley's husband shattered her obsession with entering the male-dominated world of architecture. Then a disturbing encounter triggers a desire to see the Kingsley name on one last design. But working with the new architect in town launches an attraction she must fight…for his sake.
Driven to see his architectural office prosper, Mark Gregory isn't eager to work with Claire. Instead, he wants to court her. Little by little, he tears down the wall she's built between them, until a crucial client's demands endanger Mark's success in both business and love. Claire stirs Mark's heart like no other woman, but will loving her cost him his dreams? #ad
---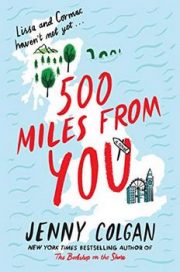 500 Miles from You
by Jenny Colgan
BARGAIN
Lissa, is a nurse in a gritty, hectic London neighborhood. Always terribly competent and good at keeping it all together, she's been suffering quietly with PTSD after helping to save the victim of a shocking crime. Her supervisor quietly arranges for Lissa to spend a few months doing a much less demanding job in the little town of Kirrinfeif in the Scottish Highlands, hoping that the change of scenery will help her heal.
Lissa will be swapping places with Cormack, an Army veteran who's Kirrinfeif's easygoing nurse/paramedic/all-purpose medical man. Lissa's never experienced small-town life, and Cormack's never spent more than a day in a big city, but it seems like a swap that would do them both some good. #ad
---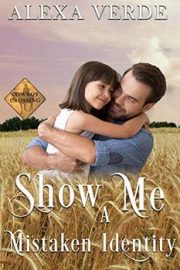 Show Me a Mistaken Identity
by Alexa Verde
BARGAIN
It's far from love at first sight when business consultant Cat Larson steals cowboy Roberto Moore's car—with his daughter in it—then returns both and explains her reasons. After a few meetings, he's intrigued by the mysterious thief, but his little family has suffered enough from his ex-wife's addiction. Still reeling from her suspicious death, he doesn't want to fall again for a woman he can't trust.
The abuse Cat suffered has taught her not to let men get close to her heart. But outspoken Roberto and his lovely daughter break down her defenses. When she stumbles upon his family's secret, will it break them apart or will their love survive? #ad
---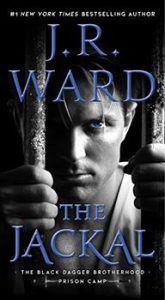 The Jackal
by J.R. Ward
BARGAIN
The location of the glymera's notorious prison camp was lost after the raids. When a freak accident provides Nyx clues to where her sister may still be doing time, she becomes determined to find the secret subterranean labyrinth. Embarking on a journey under the earth, she learns a terrible truth—and meets a male who changes everything, forever.
The Jackal has been in the camp for so long he cannot recall anything of the freedom he once knew. Trapped by circumstances out of his control, he helps Nyx because he cannot help himself. After she discovers what happened to her sister, getting her back out becomes a deadly mission for them both. United by a passion they can't deny, they work together on an escape plan for Nyx—even though their destiny is to be forever apart… #ad
---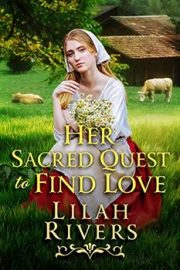 Her Sacred Quest To Find Love
by Lilah Rivers
BARGAIN
When Amanda Blake returns to her beloved hometown in secret, she is forced to face a barrage of bad memories. This is where she suffered a heartbreaking tragedy in the past, but also where she will seek refuge from her overprotective brother for a chance at a new life.
But when everything reminds her of her devastating loss, the only thing that will get her back up is meeting the strapping farmer who has taken over her family's old land. Brian is everything Amanda has ever dreamed of… The more their love deepens, the more her view of the town begins to change… #ad