Thursday's Top Romantic eBooks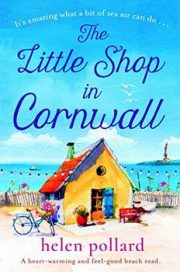 The Little Shop in Cornwall
by Helen Pollard
BARGAIN
It's been two years since Claudia arrived on the beautifully rugged Cornish coast with nothing but a suitcase to her name. She'd walked out on the husband who had never loved her, ditched the corporate job she'd never wanted and vowed that no gym membership card would come within ten feet of her ever again.
Swapping boardrooms and cocktails for a little shop right at the end of the beach road should have been a bit of a shock. But from the moment she first laid eyes on the empty, run-down store, Claudia knew this was where she was meant to be all along. #ad
---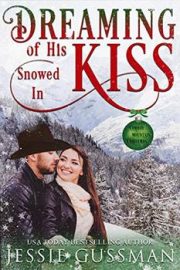 Dreaming of His Snowed In Kiss
by Jessie Gussman
BARGAIN
After West Barclay lost his parents in a car accident, he spent some time in foster care. Unfortunately, he fell in with the wrong crowd and saw just how rotten life can be. He still carries the scars. Poppy, with her perpetual smile and positive attitude irritates him to no end.
He couldn't think of a person he would be less inclined to be snowed in with. So, of course it was Poppy who had delivered the church's supper to his ranch when the Snowstorm of the Century hit, closing down all roads and stranding two people who can barely stand each other together for a week. Is it possible that they will see beyond their surface irritations and fall in love? #ad
---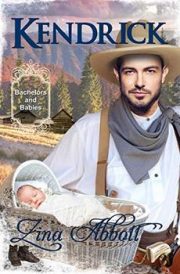 Kendrick: Too Old for Babies
by Zina Abbott
BARGAIN
In late 1852, when Kendrick Denham reached Columbia, known as "The Gem of the Southern Mines," he realized the easy-to-find placer gold was no longer that easy to find. He decided he would do better providing fresh meat to the townspeople. With extremely few women in the region, and most of the respectable ones already married, Kendrick entertains no ambitions for a wife and family. Then in 1854, the county sheriff rides over from Sonora. With a cryptic expression, he hands Kendrick a six-month-old baby girl. "The mother named you as the father."
Now her late husband's stepson is of age to inherit the farm left to him by his birth father, Lydia Meyer and her two young sons have been forced out of her home of over ten years. She leaves Pennsylvania headed for the wild gold fields of Columbia, California. #ad
---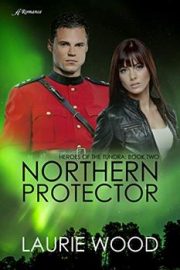 Northern Protector
by Laurie Wood
BARGAIN
Constable Ben Koper is still healing from the bear attack that almost killed him. Nine months after it happened, he returns to Churchill, Manitoba, a changed man—scarred more than just physically. PTSD is his new shadow, haunting his every step, and he can't seem to kick the pain meds he shouldn't need anymore. He's determined to prove, to himself and his colleagues, that he's still up to his job. Failure isn't an option.
ER nurse Joy Gallagher spent the entire last winter texting with a healing Constable Koper. What started as friendly concern from this single mother has grown into full-fledged romantic feelings, and she's eager to level up their friendship and introduce him to the idyllic comfort of small-town life. Until a teenager is murdered at a summer party… #ad
---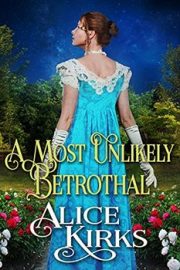 A Most Unlikely Betrothal
by Alice Kirks
BARGAIN
Treated like an uncomely and social pariah, Sophia Emley has resigned herself to spinsterhood at the age of twenty-two. Her life takes an abrupt turn though when the handsome Richard Hatherton, Earl of Brittingham, mistakes Sophia for her prettier sister and kisses her in the shadows. Unbeknownst to them, their kiss was witnessed, and in an instant, a great scandal ensues… How will Sophia feel upon hearing that the only way to clear her name is to marry a man she dislikes?
When Richard finds out that Sophia is now his wife-to-be, he cannot imagine his life by her side. However, he soon realises that there is so much more to his fiancée than what meets the eye, finding himself unable to stop thinking about her unique beauty and intelligence… #ad
---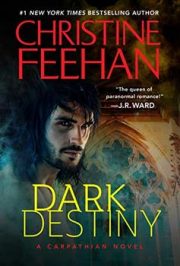 Dark Destiny
by Christine Feehan
BARGAIN
Destiny's childhood had been a nightmare of violence and pain until she heard his voice calling out to her. Golden and seductive. The voice of an angel. Nicolae had shown her how to survive, taught her to use her unique gifts, trained her in the ancient art of hunting the vampire. Yet he could not bend her to his will. He could not summon her to him, no matter how great his power.
As she battled centuries-old evil in a glittering labyrinth of caverns and crystals, he whispered in her mind, forging an unbreakable bond of trust and need. Only with him can she find the courage to embrace the seductive promise of her. . . Dark Destiny. #ad
---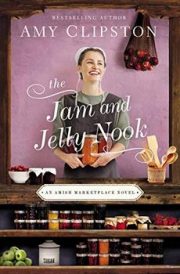 The Jam and Jelly Nook
by Amy Clipston
BARGAIN
Since her husband died seven years ago, Leanna Wengerd has done her best—tending to her son, Chester, and running her Jam and Jelly Nook at the Amish market. Though she enjoys seeing her cousins and customers at the marketplace, she wishes she could find more time for her rebellious teenage boy.
When Chester gets into trouble for trespassing, he winds up at the police station with his friend Maggie, who was riding with him to a youth group gathering. Leanna comes to the police station to fetch Chester and happens to meet Emory, Maggie's father. Emory is also a widower, raising Maggie alone—and both he and Leanna have similar burdens and problems. #ad
---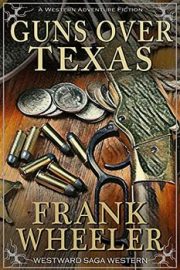 Guns Over Texas
by Frank Wheeler
BARGAIN
Outlaw Ed Blevins wants a new life, even if it means killing everyone he meets to get it. Rancher Cobb Massey's just trying to raise his brothers right and stay out of people's way. When Blevins shows up in Wildsprings, Texas with his gang of two dozen armed men, he starts a battle that soon becomes a war.
Massey can't ignore the gunfire or recent string of murders. And he won't let Blevins steal Widow Hart's ranch from right under her nose, especially when she's young, beautiful, and all alone. But Mrs. Hart isn't the only one who catches Blevins' eye. A mysterious woman has just bought the town's saloon, and her connection to Blevins might be Massey's undoing. But Massey's got some tricks of his own… #ad
---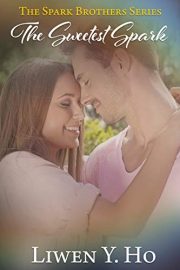 The Sweetest Spark
by Liwen Y. Ho
BARGAIN
Colin Spark may not have the best track record when it comes to his career choices, but he's loved the same woman since he was thirteen. His only obstacle to winning her heart is proving he's ready to settle down—an impossible task now that his store is going out of business.
Since her sister's passing, Candy Connelly has survived by being in control and protecting her heart. There's only one man she's let her guard down with, but his unreliable past shakes her confidence in his future. Colin won't give up pursuing his passion; Candy won't give in to her attraction. That is until an accident brings all their unspoken issues to the surface and forces them to listen to their hearts. Will this incident be the spark that drives them apart for good or gives them their sweetest taste of romance yet? #ad