Wednesday's Top Romantic eBooks
Southern Comfort
by Natasha Madison
BARGAIN
Olivia – When you find out that your fiancé is arrested for swindling over ten million dollars from his clients, you do what any sane woman would do. You escape reality and go undercover, trading in your city-girl Louboutins for country-pumpkin cowboy boots. It wasn't a forever change—it was temporary. I only had to stay here until things back home got straightened out, or so I thought.
Casey – I was riding horses before I was walking, or at least that was what they told me. I always knew I would take over the family farm. It's in my blood. Country boy at heart, the minute I saw her dragging her luggage up the gravel driveway I knew she was out of my league. I shouldn't have started anything with her, because I knew she was just passing through. I couldn't stop it, I fell in love with her. Even though I knew, in the end, she would leave me. #ad
---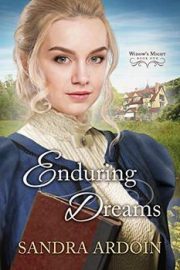 Enduring Dreams
by Sandra Ardoin
BARGAIN
The death of Claire Kingsley's husband shattered her obsession with entering the male-dominated world of architecture. Then a disturbing encounter triggers a desire to see the Kingsley name on one last design. But working with the new architect in town launches an attraction she must fight…for his sake.
Driven to see his architectural office prosper, Mark Gregory isn't eager to work with Claire. Instead, he wants to court her. Little by little, he tears down the wall she's built between them, until a crucial client's demands endanger Mark's success in both business and love. Claire stirs Mark's heart like no other woman, but will loving her cost him his dreams? #ad
---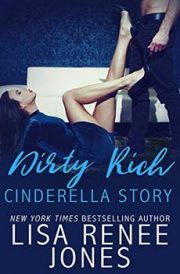 Dirty Rich Cinderella Story: Lori & Cole
by Lisa Renee Jones
BARGAIN
With only nine months left at Stanford, and despite being top of her law school class, Lori Havens takes leave to care for her sick mother. That means she juggles three jobs, the best of which is researcher for novelist, and syndicated columnist of "Cat Does Crime," Cat Summer.
One evening after finishing up her work at Cat's apartment building, Lori has an encounter with a sexy stranger, and does something out of character. She goes home with him. The night is perfect, he's perfect, wealthy, powerful and from out of town. Morning comes, and despite their connection, Lori leaves before he finds out she's far from the equal he believes her to be. She's not a charity case and she's not after his money. She will make her own. In other words, she leaves before her prince charming finds out she's no princess. #ad
---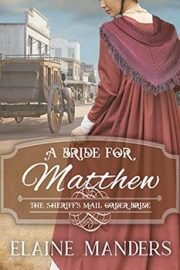 A Bride for Matthew
by Elaine Manders
BARGAIN
Sheriff Matthew Reed needs a wife, not for love, but to care for his handicapped mother. His ad for a mail-order bride makes that clear. But first he has to bring in the outlaw gang terrorizing the small town of Silver Creek, Montana.
The sheriff's ad for a mail-order bride catches Daisy Bennet's attention. He lives near the land her father went to settle. She's been waiting two years to join her father, but he keeps delaying the move, and that has her worried. Now she has the means to travel without her father's permission and maybe gain a husband too. Within days of her arrival, Daisy's father goes missing, and Matthew's investigation reveals the man is likely helping the gang… #ad
---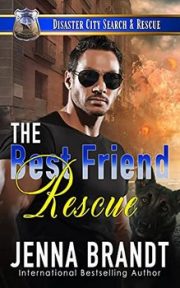 The Best Friend Rescue
by Jenna Brandt
BARGAIN
Amanda Winslow aspires to change the world through politics. She spent the past sixteen years working her way up to the position of state senator, no easy task for a low-income, born and bred, Texan girl from the wrong side of the tracks.
Encouraging her along the way is her best friend, Jesse Dixon, who spent years traveling all over the country, first with the FBI, and then with the elite Disaster City Search and Rescue team, combating domestic terrorism. Since he's been back in Texas, they get together whenever they can, taking turns driving the three hours between them. Amanda sometimes wonders if there could be more than simple friendship, but she knows neither of them have time for romance with their careers taking priority. #ad
---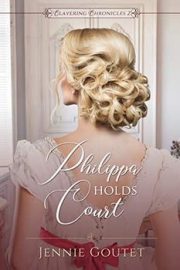 Philippa Holds Court
by Jennie Goutet
BARGAIN
At the start of their London Season, Philippa Clavering discovers her friend Susan is being pursued by the wrong gentleman and decides to turn Susan's head to a worthier suitor. Not one to shrink from what she views as her duty and gift, Philippa sets plans in motion to bring about the happy ending her friend deserves. What she does not expect is to have Susan's older brother watching—and criticizing—her every move.
After a respectable number of years on the town, Jack Blythefield is at last contemplating the idea of settling down. What he seeks is a compliant wife to provide him an heir or two and make his home comfortable while he spends his evenings at the club, where a man can get some peace… #ad
---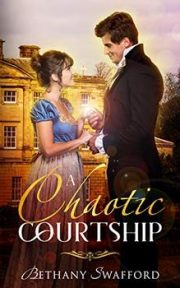 A Chaotic Courtship
by Bethany Swafford
BARGAIN
Twenty-year-old Diana Forester, a country-bred young woman, fears that her inexperience and uncertainties have discouraged the charming Mr. John Richfield. On arriving back home from London, she learns that he has already arrived, ready to continue their acquaintance and explore whether they are suited for each other.
If Diana thought that deciding her future marriage mate was difficult in London, courting takes on a whole new aspect when Diana's younger siblings become involved. She finds herself dealing with her own feelings, her sister, her younger brother, jealous members of a house party, a jilted suitor, and a highwayman as she falls in love with the charming Mr. Richfield. #ad
---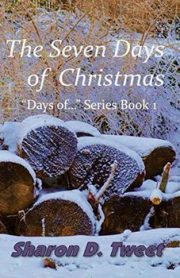 The Seven Days of Christmas
by Sharon D. Tweet
BARGAIN
When Caroline Atherton's brother brought his college roommate home for Thanksgiving fourteen years ago, he quickly became one of the family. The three became a tight-knit family unit, sharing their successes, failures, grief, and faith. Leaving his wild days behind him, Rick spent years pursuing his walk with the Lord in both wisdom and guidance, becoming a man content with his personal and professional achievements.
When Caroline discovers her feelings change, she works hard to ignore them; unwilling to jeopardize the family dynamic. In the sparkle of snow and twinkling lights of Christmastime, Rick has the green light to pursue the love he tried hard to ignore. Yet despite the excitement and promise surrounding her, Caroline battles an inner struggle that threatens to sabotage their joy and their future. #ad