Tuesday's Top Romantic eBooks
204 Rosewood Lane
by Debbie Macomber
BARGAIN
Judge Olivia Lockhart's plate is full. Her hometown of Cedar Cove is the kind of community that's always relied on each other for support, but lately it seems everybody needs somebody to lean on, especially Olivia's best friend, Grace Sherman, whose husband disappeared six months prior. Thirty-five years together, then—just gone. Moving forward without closure is hardly ideal, but for librarian Grace, it may be time to start a new chapter.
For Olivia, helping her good friend start over is just the beginning. There are enough marriages, separations, and babies being born in Cedar Cover to keep anyone on their toes. And when Olivia's ex-husband makes it clear he wants her back, it throws a serious wrench at her on-again, off-again relationship with newspaper editor Jack Griffin… #ad
---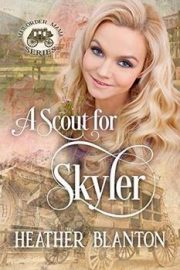 A Scout for Skyler
by Heather Blanton
BARGAIN
An only child, Priscilla Jones has never done anything but follow behind her pa and learn the ways of the outdoors. On his death bed, he announces he's sending her off to become the mail-order bride of an army captain. His dying wish is that she make the man a good wife, be happy…and wear a dress once in a while.
A recent widower, Captain Skyler Corbett is an arrogant Scotsman who believes women should have babies not opinions. Regardless, the last thing he needs is a wife. His daughter is coming of age, however, and friends argue she needs a woman's influence. When the headstrong, unrefined and unexpected Priscilla Jones shows up, Corbett is not inclined to marry her. Ever. Priscilla agrees, firing back that the snooty Captain Corbett is no prize, either. #ad
---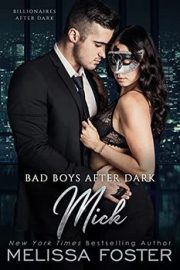 Bad Boys After Dark: Mick
by Melissa Foster
BARGAIN
Amanda Jenner is done being a boring-man magnet and has finally taken control of her love life. As any smart paralegal would, she's researched the hell out of how to seduce a man. She's waxed, primped, and ready to put her newfound skills into action–and a masquerade bar crawl is the perfect venue for her solo coming-out party.
Entertainment attorney Mick Bad lives by two hard and fast rules. He never mixes business with pleasure, and he doesn't do relationships, which makes the anonymity of a masquerade bar crawl the perfect place for a onetime hookup. Amanda thinks she's hit the jackpot when she bags a tall, dark, and sinfully delicious masked man–until she discovers the man she's made out with is her off-limits boss… #ad
---
She's off limits, but their chemistry's off the charts in this all-new Buckhorn Brothers novella from Lori Foster!
When Briana Kasper returns home from college and sets eyes on hunky Jax Remmy, she knows she wants him. They were acquainted back in high school, and now that they're all grown up, their attraction is instant, mutual and explosive.
Ever since his parents died, Jax has been responsible for his two younger siblings. He can't get distracted by Briana, no matter how sexy she is. He tries to keep some distance from her—avoids her even. Little by little they grow closer despite his efforts. But when a freak snowstorm hits and they get stuck together overnight in her house with no electricity, everything changes. #ad
---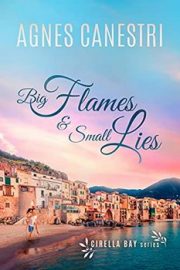 Big Flames & Small Lies
by Agnes Canestri
BARGAIN
Lucilla Belvedere should be happy. She's finally getting married. But something is…off. Her doubts about her fiancé—and their relationship—only intensify when a handsome stranger comes to town. He makes her feel things she has no business feeling. And now, she's afraid that no matter what she does, someone will get hurt. Most likely her…
Mario DeAngelis is on a mission. He will do whatever it takes to honor his father's memory. Meeting the charming Lucilla was not on his agenda. But he can't afford to get side-tracked by a beautiful woman who can never be his. So, he'll have to ignore his untimely feelings for her…no matter how much his heart protests… #ad
---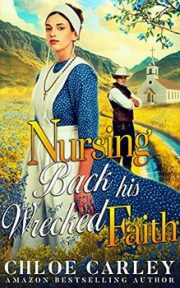 Nursing Back his Wrecked Faith
by Chloe Carley
BARGAIN
Prue is a caring young woman who works as a nurse in town. When an unknown man comes to the doctor's, she runs to him, worried that he might end up like her now deceased father. Little did she know though that it was God who brought the stranger to her doorstep. How can she follow His plan when people around her urge her to abandon the young man?
Isaac could never imagine that his release day would also mean a tragedy. When he wakes up, bruised and beaten up by people he can't remember, only Prue's sweet face is his consolation. Slowly, he realizes that he's not the Christian man he thinks he is and he used to be a sinner. How can he achieve redemption in God's eyes when his past is still coming at him? #ad
---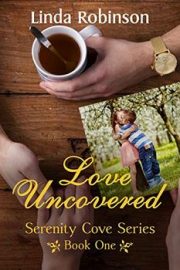 LOVE UNCOVERED
by Linda Robinson
BARGAIN
As a lawyer, Sheri Smith has a heart for victims of injustice, the abused, and the poor who are unable to afford professional help. After losing a custody case that emotionally devastates her, Sheri's pain is exacerbated by grief over the death of her beloved grandparents who raised her. She leaves the legal system and goes home to pursue a lifelong dream of turning their estate in southern Alabama into an upscale bed-and-breakfast inn and resort.
Bradley Jenkins has been Sheri's best friend since first grade when they lived on adjoining acreage, roamed the woods, fished the streams, swam in the creek pool, and lived the perfect childhood. He returns home from Atlanta and opens an architectural business in the nearest town… #ad
---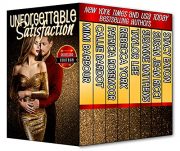 Unforgettable Satisfaction: Secrets and Courage
by Multiple Authors
BARGAIN
The talented authors from the Authors' Billboard have done it again!
Unbelievable Satisfaction – Secrets and Courage – features eight novels from highly acclaimed authors that are guaranteed to keep you reading all night.
Face danger and death with dedicated police officers, discover the truth with wrongfully convicted felons, tip the scales in an election, listen to the voices of the past to find necessary answers, locate the crying child through mysterious instincts, discover the power of love in the face of danger…and embrace the satisfaction of a job well done. #ad