Sunday's Top Romantic eBooks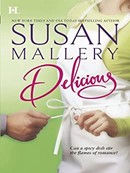 Delicious
by Susan Mallery
BARGAIN
Appetizer. Cal Buchanan needs a top-flight chef to take over his failing Seattle restaurant, The Waterfront. He can afford to hire the best in town—the only problem is that the best happens to be his ex-wife, Penny Jackson.
Entrée Penny really needs this opportunity, but she doesn't need the distraction of working with her ex. She's sworn off romance—she's even having a baby on her own. But before she knows it, the heat is on…and the attraction between her and Cal moves from a low simmer to a full boil! Dessert #ad
---
Love Found in Sherwood Forest
by Linda Shenton-Matchett
BARGAIN
Can a girl really ever go home again? Award-winning Broadway actress Leighanne Webster has it all until an on-stage panic attack brings her career crashing to the ground. Returning to England to help produce the annual Robin Hood Festival play, could be the diversion Leighanne needs. But with ex-fiance, Jamison Blake, as the play's director, focusing on her new job won't be easy.
Breaking his engagement with Leighanne so she could pursue her dream of being a Broadway star was the hardest thing Jamison Blake ever did. When she returns to Nottingham, his heart insists he made a mistake. Can he convince her to give their love a second chance, or will he have to let her go again? #ad
---
The Duke's Redemption
by Joyce Alec
BARGAIN
Can a rogue really change his ways?
The Duke has a dark past. Miss Kelling does not believe that he has changed. She finds him irritating, and she does not want to give him a minute of her time.
The Duke wants to redeem himself, but his efforts are futile. However, when the Duke needs Miss Kelling's help, can she really turn him away in his time of need? #ad
---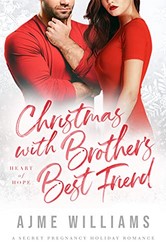 Christmas with Brother's Best Friend
by Ajme Williams
BARGAIN
It was hard enough to resist my brother's hot best friend. On top of that, did he have to be an Army Ranger? And did it have to be Christmas?
I'll be honest. I'm the opposite of holiday cheer this year. Let's start with… I was dumped by my prick of a fiancé. Because I found out that I couldn't have children. You get the point. Life freaking sucked. Until Matteo came along. A younger man who knew how to make a woman feel good? Yes please. He held me like he'd had me for years. But our lip locking had to remain a secret. Our night together had to remain under wraps – literally. But how would I hide my Christmas miracle? The only word that came to mind…Run. Could that word drown the three words that I wanted to tell Matteo? Check out Ajme Williams' Heart of Hope series! #ad
---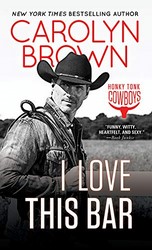 I Love This Bar
by Carolyn Brown
BARGAIN
New York Times bestseller Carolyn Brown invites you back to the ol' Honky Tonk for hot cowboys and a rip-roarin' time!
She doesn't need anything but her bar… Daisy O'Dell has her hands full with hotheads and thirsty ranchers until the day one damn fine cowboy walks in and throws her whole life into turmoil…
He's looking for a cold drink and moment's peace… Instead Jarod McElroy finds one red-hot woman. She's just what he needs, if only he can convince her to come out from behind that bar, and come home with him… #ad
---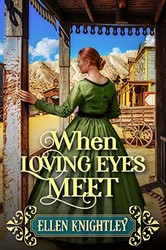 When Loving Eyes Meet
by Ellen Knightley
BARGAIN
At the young age of twenty years, Annette Prader has already tasted tragedy. After the loss of her older brothers, she stepped in to help with both the family's saddle shop and the household with patience and grace. Ever the dutiful daughter, Annette agrees to an arranged marriage and puts aside her dream of a fairytale romance. Her world is turned upside down, though, when a charming but mysterious man enters her life, and soon she finds herself deeply in love. Annette's destiny is about to change for good but will this mean risking her loyalty to her family?
Unbeknownst to her, this charming man comes with a secret that may break her heart and perhaps cost her very life… #ad
---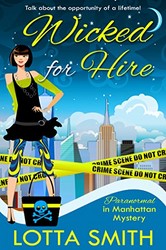 Wicked for Hire
by Lotta Smith
BARGAIN
Medical student Amanda Meyer thought she had her life all planned out until people started dying the moment they touched her. Being cleared of any wrongdoing didn't stop the medical school from expelling her, and it didn't rid her of the unfortunate nickname Grim Reaper.
Luckily, having a rep as the harbinger of death isn't a total resume killer. Rick Rowling, Special Agent for the FBI's Paranormal Cases Division recruits her to work for the Bureau as a resident witch. But the sexy, brilliant, outrageous loose cannon proves to be just as untouchable as the mysterious creature or creatures that may be responsible for the seemingly unsolvable murder that becomes their first case together. #ad
---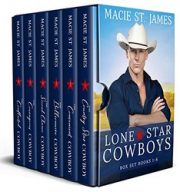 Lone Star CowboysComplete Collection
by Macie St. James
BARGAIN
You'll get six full-length novels, each featuring a dreamy cowboy, feel-good clean romance, and a charming small-town setting in this contemporary western boxed set.
A mother's dying wish gives six battling cousins a chance at family, forgiveness, and love.
This set includes: The Country Star Cowboy, The Convenient Cowboy, The Billionaire Cowboy, The Second Chance Cowboy, The Courageous Cowboy, The Conflicted Cowboy. The Lone Star Cowboys series is a sweet, clean contemporary western series filled with swoon-worthy heroes and a small-town Texas setting. #ad