Monday's Top Romantic eBooks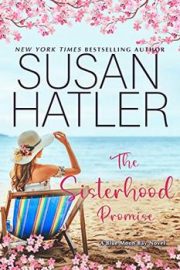 The Sisterhood Promise
by Susan Hatler
BARGAIN
A heartwarming story about the strength in friendships and the power of love that will inspire you to believe in happily ever after.
Olivia doesn't want the neighboring beach house full of handsome firefighters and their charming leader Brody to get in the way of her women's retreat, but her heart might have other plans.
From a New York Times bestselling author, don't miss the chance to unite with friendships that endure and a love that will last forever in THE SISTERHOOD PROMISE. #ad
---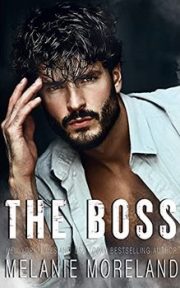 The Boss
by Melanie Moreland
BARGAIN
Men of Hidden Justice – Because love can bleed into the darkest heart
Terrified and on the run, I was lost. He found me. I witnessed his crime and he gave me a choice. Marriage or death. I never expected to love him.
But the choices were never really mine. Could this avenging angel of death ever love me back? His touch consumed me. Did my heart stand a chance? #ad
---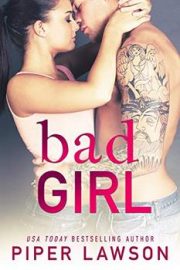 Bad Girl
by Piper Lawson
BARGAIN
Rockstars don't chase college students… But Jax Jamieson has never followed the rules.
I thought I knew Jax's secrets. I was wrong. When the fans go home and the lights fade to black, it's just me and him and the people we left behind.
I want to escape, until I realize… We can do a lot in the dark. #ad
---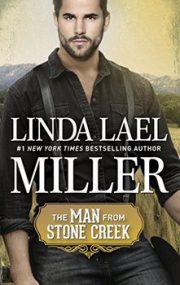 The Man from Stone Creek
by Linda Lael Miller
BARGAIN
When trouble strikes in Haven, Arizona, Ranger Sam O'Ballivan is determined to sort it out. Badge and gun hidden, he arrives posing as the new schoolteacher, and discovers his first task: bringing the ranchers' children under control. So he starts with a call on Maddie Chancelor, the local postmistress and older sister of a boy in need of discipline.
But far from the spinster Sam expects, Maddie turns out to be a graceful woman whose prim and proper demeanor is belied by the fire in her eyes. Working undercover to capture rustlers and train robbers has always kept Sam isolated and his heart firmly in check—until now. But something about the spirited postmistress tempts him to start down a path he swore he'd never travel…. #ad
---
Christmas on the Little Cornish Isles
by Phillipa Ashley
BARGAIN
For Maisie Samson, this Christmas is going to be different. After years working in a busy Cornish pub, she's moved back to quiet Gull Island where she grew up, to help her parents run the family inn.
But even though she can't wait for the festive season to arrive, Maisie cannot shake the memories of what happened to her last Christmas – the day she lost everything. She keeps herself busy, setting up the tree and hanging mistletoe ready for her first proper family Christmas in years. Until a new arrival to the island walks into her bar and changes everything. Australian backpacker Patrick is looking for a job for the low season… #ad
---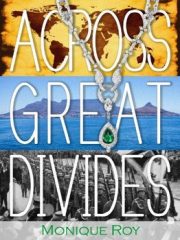 Across Great Divides
by Monique Roy
BARGAIN
Across Great Divides is a timeless, World War II story of the upheavals of war, the power of family, and the resiliency of human spirit. When Hitler comes to power in 1933, one Jewish family refuses to be destroyed and defies the Nazis only to come up against another struggle–confronting Apartheid in South Africa.
Sixteen-year-old Eva and her twin sister, Inge, witness their lives in Berlin change before their eyes. Their best friend, Trudy, betrays them when she becomes a member of the Hitler Youth. A valuable family heirloom, a beautiful emerald and diamond pendant necklace, is confiscated by the Nazis as they harass Jewish families and businesses. Their younger brother, Max, a member of the underground resistance, sees even greater danger ahead… #ad
---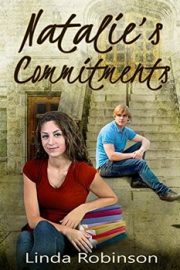 Natalie's Commitments
by Linda Robinson
BARGAIN
A tragic accident crushes high school senior Natalie Hudson's spirits, jeopardizes her chances of graduating, and threatens her faith. Though she's excited to move away to college, she soon suffers severe homesickness and questions her decision to leave the protection of her home and loving family, even for the veterinarian career she covets.
Natalie experiences horrifying events and learns valuable lessons not taught in a college classroom. Will the student she's attracted to become her best and most-trusted friend, or is he her stalker? Will she defy her daddy's wishes and marry the man of her dreams before her education is complete? #ad
---
Twists and Turns in Love's Path
by Grace Clemens
BARGAIN
6 best-selling Historical Western novels
The Scars of a Pure Heart; Daring to Start Again; A Heavy Duty to Carry Out; When Hearts Know No Boundaries; Her Port in the Storm; United Under the Western Sky
"This is a very good and wonderful inspirational romance collection of stories about men and women that are looking forward to a new start in life Each story is a standalone book and each plot is good The characters are realistic and determined and prayerful and The extended epilogue of each completes the story with a inspiring ending This author writes very heartwarming stories and I enjoy reading all of them…" by Amazon Customer #ad