Tuesday's Top Romantic eBooks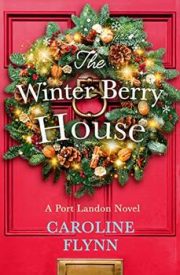 The Winter Berry House
by Caroline Flynn
BARGAIN
It's the beginning of December, and the town of Port Landon is covered with snow and glowing with festive cheer. Working at the Port diner, Kait Davenport is counting down to Christmas the same way she does every year, serving fruitcake and cinnamon flavored coffee. But when she unexpectedly runs into her high school sweetheart, Branch Sterling, she knows this Christmas is going to be different.
The holiday season marks the first anniversary of his beloved Grandma Addie's passing, and Branch must face the task he has been putting off for so long… It's time to return to the house he's inherited – the house he once called home – and make peace with his loss. #ad
---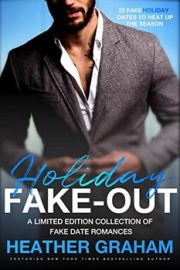 Holiday Fake-out
by Heather Graham
BARGAIN
Need a date for the holidays? We've got you covered with 22 fake holidates to heat up your season!
Travel from small towns to cosmopolitan cities, snow covered mountains to gorgeous mansions. You'll meet sexy billionaires, brainy tech gods, buff journalists, sinfully cocky athletes, and sizzling hot chefs. They're naughty and nice (and everything in between) and they're enough to fulfill any romantic fantasies.
These 22 swoon-worthy heroes are ready to be your *fake* plus-one at holiday events, from Christmas weddings to Chanukah and Kwanzaa celebrations. Each starts out as a charade, and though they might lie to family, friends, or co-workers, they won't be able to fool themselves when a very real romance develops. #ad
---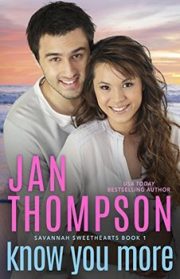 Know You More
by Jan Thompson
BARGAIN
He loves her… He loves her not… She's waiting for him to decide.
A young pastor of a growing church in a thriving coastal community, Diego Flores has to come to grips with God's will for his pastoral and personal life as he falls in love with his best friend's sister.
If you enjoy reading clean and wholesome Christian beach romance, you'll enjoy USA Today bestselling author Jan Thompson's Savannah Sweethearts series set in the coastal city of Savannah, Georgia, and the neighboring beach town of Tybee Island on the Atlantic Ocean. Savannah Sweethearts begins with Know You More, the multiracial romance of Pastor Diego Flores and Heidi Wei. #ad
---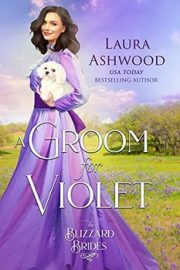 A Groom for Violet
by Laura Ashwood
BARGAIN
A widow looking for a safe haven. Violet Montgomery flees Charleston and answers a mail-order bride ad in order to escape her unscrupulous aunt – only to find herself widowed within a month. With nowhere to turn, she accepts her mother-in-law's invitation to stay in Last Chance. She is stunned when her husband's older brother shows up and turns her life upside down.
A man determined to do his duty. Emmet Stapleton enjoys his life and career in Denver. But when his brother is killed in a freak blizzard, family duty brings him back to the little farm in Last Chance. He never expected to find his brother's widow living in the family home, or to be so attracted to her. A love neither of them expected… #ad
---
Blood Kiss
by J.R. Ward
BARGAIN
Paradise, blooded daughter of the king's First Advisor, is ready to break free from the restrictive life of an aristocratic female. Her strategy? Join the Black Dagger Brotherhood's training center program and learn to fight for herself, think for herself…be herself. It's a good plan, until everything goes wrong. The schooling is unfathomably difficult, the other recruits feel more like enemies than allies, and it's very clear that the Brother in charge, Butch O'Neal, a.k.a. the Dhestroyer, is having serious problems in his own life.
And that's before she falls in love with a fellow classmate. Craeg, a common civilian, is nothing her father would ever want for her, but everything she could ask for in a male. As an act of violence threatens to tear apart the entire program, and the erotic pull between them grows irresistible, Paradise is tested in ways she never anticipated… #ad
---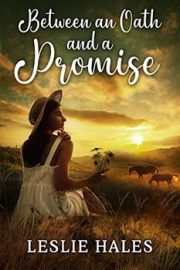 Between an Oath and a Promise
by Leslie Hales
BARGAIN
Morgan Holmes' pure purposes in life are rescuing animals and lovingly raising her son, Cody. When her father offers her an irrefusable job back home, hurtful memories of a long-lost love overwhelm her. Torn between her head and heart, she is forced to make a life-changing decision once again. Can she reopen the wounds she left behind in Pine Ridge?
Logan, a talented horse trainer, spends the summer at his parent's ranch, despite the ongoing tension between them. To his father's bitter disappointment, Logan cultivates his own dreams, defying his paternal will. This heart-breaking conflict leaves him feeling lost until an unexpected encounter with his old high school girlfriend Morgan rekindles Logan's excitement for life. Does his past hold the answer to his life's burning questions? #ad
---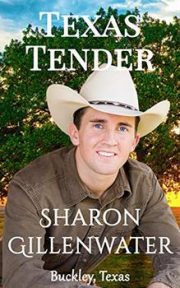 Texas Tender
by Sharon Gillenwater
BARGAIN
Deputy Logan Slade loved his old friend Jim like a father, and Jim loved him like a son. So Logan is stunned when the elderly man only leaves him half interest in his watermelon farm, even though Logan has spent much of his life working there. The business is in his blood; the farm in his heart. He first meets his new partner Shelby Nolan at Jim's funeral. She is the granddaughter of the woman Jim loved—and lost—fifty years ago. There is also a stipulation in Jim's will that they must remain co-owners for six months.
With no family and nothing to keep her in Houston, Shelby decides to move to the farm. She may not know anything about raising watermelons, but she has taken several college business and marketing classes and believes she can help run JS Melons—if Logan will let her. She's never lived in a rural community and finds the peace and quiet soothing to her battered soul—until someone starts digging near the old oak tree in the field at night… #ad
---
A dark, gritty post-apocalyptic tale of love, loathing, & survival!
Alex, her sisters, and their kids are on their way to her camp in the Adirondack Mountains for the Columbus Day weekend when the unthinkable happens. A voice on the radio warns the country is under attack! Greeted by guns and bullets when they try to seek shelter, they're forced to hide in a cave to wait out the fallout. After two weeks in their dank hole, Alex wakes up one morning to discover her sisters gone. They've taken the rented minibus and returned to the city to search for their husbands, leaving Alex to care for her 7 nieces and nephews. It's an arduous 35-mile hike through the mountains to her camp…a journey through hell! #ad