Friday's Top Romantic eBooks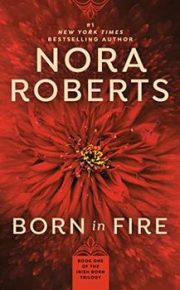 Born in Fire
by Nora Roberts
BARGAIN
#1 New York Times bestselling author Nora Roberts presents the first novel in the Irish Born Trilogy—featuring three modern sisters bound by the timeless beauty of Ireland.
Margaret Mary, the eldest Concannon sister, is a glass artist with an independent streak as fierce as her volatile temper. Hand-blowing glass is a difficult and exacting art, and while she may produce the delicate and the fragile, Maggie is a strong and opinionated woman, a Clare woman, with all the turbulence of that fascinating west country.
One man, Dublin gallery owner Rogan Sweeney, has seen the soul in Maggie's art, and vows to help her build a career. When he comes to Maggie's studio, her heart is inflamed by their fierce attraction—and her scarred past is slowly healed by love… #ad
---
And I Love Her
by Marie Force
BARGAIN
As the chief financial officer, Hunter Abbott manages the family's various business interests while "fixing" things for the people he loves. But the one thing he can't fix is his undeniable attraction to Megan Kane. Instead, Hunter is prepared to do whatever it takes to show Megan that he's the man for her.
Megan's sister rocks her with the news that she and her husband are moving overseas, leaving Megan truly alone. With her sister—and her job at the diner—going away, Megan finds herself leaning on the sexy, button-down accountant who isn't afraid to lay it all on the line for her. But Megan has watched too many people she loves leave her. Can she risk her heart on Hunter? #ad
---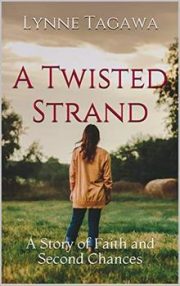 A Twisted Strand
by Lynne Tagawa
BARGAIN
After dragging her heart through a divorce, Rachel Davis is ready to settle down on their South Texas country home, raise her kids, and find some peace. Can she find the secret to making her heart whole again?
William Davis, MD, would do anything to take back his horrible mistake, but infidelity is more than his wife can forgive. He goes home to an empty house in Austin every night, trying his best to be a good dad to his kids from afar. When Rachel discovers their Jersey heifer dead from a hemorrhagic fever, she quickly realizes that the danger may spread to humans. Working for an epidemiologist, she joins the investigation. Is it natural? Or terrorism? The family vet sickens, and Will enters the fray. Could this become an epidemic? Why was their family targeted? #ad
---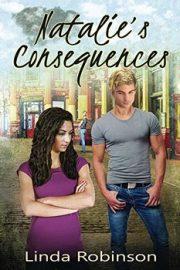 Natalie's Consequences
by Linda Robinson
BARGAIN
Natalie Hudson—daughter of doting parents, college student preparing for a career in veterinary medicine, and fiancée of the perfect friend and companion—couldn't be happier. Until her idyllic world is shaken by unexpected news and circumstances.
Nicholas, her betrothed, asks to postpone their wedding for reasons she can't understand. Is Natalie being selfish if she gives Nicholas the boot, abandons the Christian Triple C group, and spends time with a new male friend who desires more than friendship? Natalie soon discovers her new life is nothing like she has always dreamed it would be. The angst and trials of her teen years seem trivial compared to the struggles of adulthood with its many choices, commitments, and consequences. #ad
---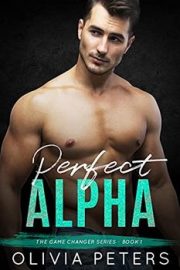 Perfect Alpha
by Olivia Peters
BARGAIN
A delicious second chance romance featuring a strong, protective alpha and his sister's beautiful, sassy best friend.
Cade – Things with my little sister's best friend are… complicated. I messed up – badly – so she walked away from our relationship and moved to New York City. She's all grown up with a successful career. An independent life of her own. And a hate-on for me. I promised myself that I'd leave her alone, but now that she's back home – I can't. The woman is mine.
Victory – I swore off my best friend's older brother after he broke all his promises. He was supposed to give me forever, but he turned our relationship to ash. When tragedy brings chaos into our lives, it would be so easy to fall back into his arms. He's begging for a second chance and says he's a different man now. But I won't be burned again… #ad
---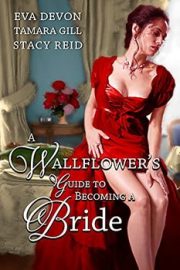 A Wallflower's Guide to Becoming a Bride
by Stacy Reid, Eva Devon, Tamara Gill
BARGAIN
A Wallflower's Kiss by Eva Devon – Lady Ophelia is the last of her sisters to be unmarried! She knows she has to find a husband, but she's been on the shelf for three seasons. When she finds a mysterious guide in Hatchards she forms a plan!
A Brazen Agreement by Tamara Gill – Miss Sutton Howard needs to marry, and soon, there are only so many years a lady can endure the title of Wallflower. After a disappointing first season and the many that followed, her sixth will be her last and most successful. The Wallflowers Guide will ensure her season ends well. All she needs to do is find a gentleman suitable to be her husband…
A Duke at Midnight by Stacy Reid – Miss Sarah Bellamy hopes to meet a gentleman at midnight, before she settles into the respectable and lonely life of a governess to two little girls. And her dreams come true. In the dark of the night, she is willingly seduced by a devastatingly handsome gentleman… #ad
---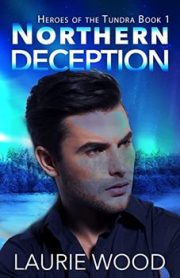 Northern Deception
by Laurie Wood
BARGAIN
After a savage attack in university, Kira Summers fled to the safety of northern Canada and her work as a polar bear scientist. But when her whistleblower brother dies in a mysterious car crash, she must return home to bury him and pack his belongings. Unaware she's carrying explosive evidence someone's willing to kill for, she has no choice but to rely on the one person she never thought she'd see again.
Lukas Tanner, a widowed single father of a special needs toddler, moved to Churchill five years ago. As the proud owner of Guiding Star Enterprises, a wilderness tour company, he and his daughter lead a simple life. But when Kira comes crashing back into his world, he realizes God has other plans. Now, Lukas and Kira must confront a merciless killer as their past and present collide in a deadly race—a race they must win if they have any hope of a future together. #ad
---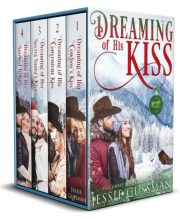 Cowboy Mountain Christmas Box Set Books 1-4
by Gussman, Jessie
BARGAIN
Matching making parents meddle in their adult children's lives in these sweet romances brimming with faith, family and lots of laughter!
Dreaming of Her Cowboy's Kiss
Dreaming of His Convenient Kiss
Dreaming of Her Secret Santa's Kiss
Dreaming of His Snowed In Kiss
"I really enjoyed this series, all the stories and the characters. Jessie Gussman writes stories of faith that always touch my heart." by Amazon Customer #ad