Monday's Top Romantic eBooks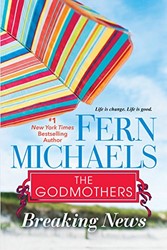 Breaking News
by Fern Michaels
BARGAIN
Teresa "Toots" Amelia Loudenberry has her quirks, but no one would ever question her loyalty. So it's no surprise when Toots decides to extend her stay in Charleston to help care for her ailing housekeeper.
Though the Charleston air is drenched with azalea and honeysuckle, and there's always a pitcher of sweet tea close to hand, the ladies have little time for relaxing. Ida's new line of cosmetics is about to launch, and Toots, Mavis, and Sophie are relishing new careers as models. And Abby, Toots's daughter, is getting hitched. In the middle of so much change, Toots is almost too busy to notice her own unexpected romance… #ad
---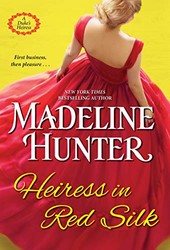 Heiress in Red Silk
by Madeline Hunter
BARGAIN
In one life-changing windfall, Rosamund Jameson goes from struggling shopkeeper to heiress—and co-owner of a new business. Not only will her sudden fortune allow her to move her millinery shop to fashionable London, but Rosamund will be able to provide her younger sister with a proper entry into society. The only hitch for resourceful Rosamund is her arrogant, infuriatingly handsome business partner…
Kevin Radnor is shocked that his late uncle, the Duke of Hollinburgh, bequeathed half his company to a total stranger—worse, a beguiling beauty who can only hinder his enterprise…#ad
---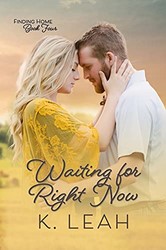 Waiting for Right No
by K. Leah
BARGAIN
He's the one who broke her heart. She's the one he can't forget.
Elle learned the hard way that summer love doesn't always last. But now Cort is back, and after how long it took her to get over him last time, she's not willing to risk that heartbreak again.
Cort didn't know what a big mistake it was to leave town until years later. Now, he's forced to choose between the woman he loves or the family that raised him. #ad
---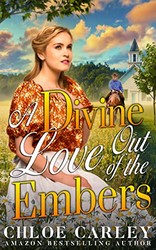 A Divine Love Out of the Embers
by Chloe Carley
BARGAIN
She has survived fire and brimstone. He has seen War. Can a marriage of convenience cure their wounds and redirect their hearts to God's ever-present Light?
Alice has grown up with her Godless and abusive father in an isolated village. When push comes to shove, she finds the courage to respond to a mail-order bride ad and she flees out West. Getting married to a grumpy rancher though and taking care of a deserted ranch was not what she wanted. How can she find peace in God's plan and let go of her fear to trust when her husband is just so stubborn? #ad
---
Room Service
by Rochelle Alers
BARGAIN
New Yorker Jasmine Washington had a successful interior design business, a high-powered marriage, and a chance at motherhood—until her perfect husband betrayed her big-time. Now starting from scratch, the Asian and African-American stunner is tackling a lifetime opportunity: co-managing her friend's new luxury inn about to open in the Garden District. The last thing Jasmine needs is romance. New Orleans' most eligible bachelor, investment banker Cameron Singleton, begs to differ.
Cameron challenges Jasmine's cautious ways, teases her back into having real fun—and makes one sexy, utterly irresistible Mr. Right Now… #ad
---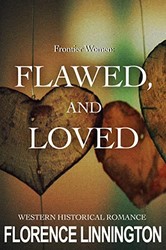 Flawed, And Loved
by Florence Linnington
BARGAIN
Loving an outlaw isn't easy, but it's harder if you do not know you are loving one.
When Ellie accidentally gets caught up in an outlaw gang's escape, gang member David manages to convince his group to release Ellie since her blindfold meant she has not seen any of her abductors.
As the outlaws lie low after the bank robbery, David is forced to become a ranch hand at a nearby ranch. He believes it will be just a matter of weeks before he and the rest of the gang are able to slip out of town and escape.
But fate has other plans for David Bynes. #ad
---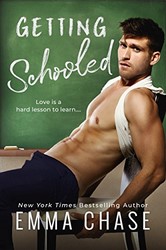 Getting Schooled
by Emma Chase
BARGAIN
Head of the class… Garrett Daniels has this whole life thing figured out. The cocky, charismatic former high school star quarterback is an idolized football coach and "cool" teacher in the hometown where he's not just a golden boy — he's platinum. He has good friends, a great house on the lake, and the best damn sidekick a man could ask for: Snoopy, the albino beagle.
Then…Callie Carpenter comes home. And knocks him right on his tight end zone… #ad
---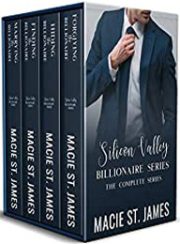 Silicon Valley Billionaire Complete Collection
by Macie St. James
BARGAIN
You'll get four full-length novels, each featuring a Silicon Valley billionaire and feel-good clean romance in this contemporary box set. They have it all…except the one thing that matters most.
Forgiving the Billionaire – Recently laid off from a top tech firm, Alyssa Kennedy is staying with her childhood best friend, Emily, and helping out at her coffee shop. When Emily's brother, Jeremy, returns home from an extended business trip, Alyssa has to confront her long-buried feelings for her best friend's brother… #ad