Tuesday's Top Romantic eBooks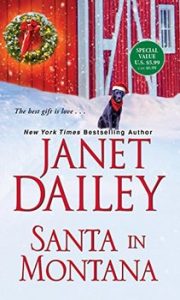 Santa In Montana
by Janet Dailey
BARGAIN
Montana winters are harsh, but bad weather won't get in the way of the Calders' Christmas reunion. Patriarch Chase Calder is determined to make this holiday the happiest yet—especially for his daughter, Cat. And Chase knows the best gifts aren't always done up in paper and ribbon . . .
It's high time for widowed Cat to have a man in her life again, whether she'll admit it or not. But Chase has more than one ace up his sleeve—he's been thinking long and hard, and this secret Santa will bring joy to the whole clan. As the magical season begins with a glorious snowfall, the Calders share a host of surprises—including a mystery solved, a special visitor, and the greatest gift of all: love, the forever kind. #ad
---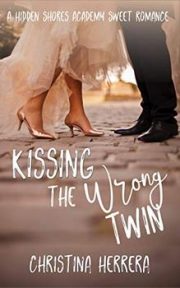 Kissing the Wrong Twin
by Christina Herrera
BARGAIN
Identical twin brothers attracted to one girl. What could go wrong?
I have a crush on Brennan Lopez. The only problem is I keep getting him mixed up with his identical twin brother. Not to mention, the most powerful girl in my high school is out to get me. Why?
Let's just say we haven't ever been besties. And we both like the same guy. But I'm not going to let her get to me. I'm going to get Brennan Lopez's attention if it's the last thing I do. Even if it means talking to his identical twin brother until he notices me. #ad
---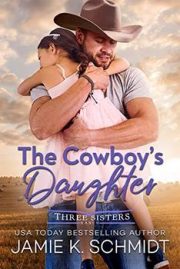 The Cowboy's Daughter
by Jamie K. Schmidt
BARGAIN
One night with professional bull rider Trent Campbell had been everything that Kelly Sullivan had fantasized about. Unfortunately, it cost her everything. When she became pregnant, her father threw her out because she wouldn't tell him the baby's father was his rodeo hero—the hero who ghosted her when she tried so many times to tell him about their daughter.
Trent Campbell never forgot the best night of his life. It was what kept him going when a 2,000-lbs bull ended his career and almost his life. Throughout his long recovery, thinking of Kelly and wishing he still had his stolen phone so he could contact her, were what got him through the tough days—that, and his bull-headed stubbornness that he'd not only walk again, he'd ride. #ad
---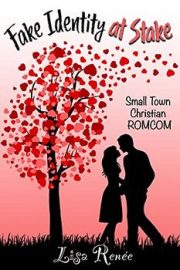 Fake Identity at Stake
by Lisa Renee
BARGAIN
Jake Mardell's quiet life is thrown into a flurry when the new neighbor's Great Dane kills his late grandmother's prize chickens. He's outraged that the woman can't control her yapping dog. And to think he was going to welcome her into the neighborhood.
Under a witness protection program, Kaitlyn Hughes (alias Charlotte), is shocked upon first meeting a furious Jake, on her porch in his boxer shorts returning her dog. He doesn't accept her apology, so she calls him a Christian hypocrite and slams the door in his face. To make matters worse, the next day Jake slashed an incorrect delivery on his porch, which cut through a wedding dress. Kaitlyn accuses him of revenge. The useless dress only reminded her of an ex-boyfriend, who had introduced her to church but fell away from his faith. She hadn't returned to a church since the break-up. #ad
---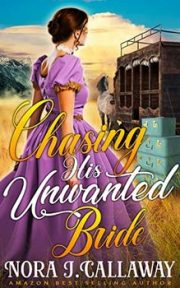 Chasing his Unwanted Bride
by Nora J. Callaway
BARGAIN
Leonie never expected to find the man she was promised to woo her step-sister. Now, with no one to hold her and a broken heart, she travels West and gets married to an unknown rancher. Living by his side though and taking care of his siblings is the most challenging task she has ever taken on. How can she show this gruff man that love is meant to liberate and not to confine?
Jessie never wanted to settle down with a wife. However, with his brother now long gone, he cannot defy his manly honor. He will fulfill his promise to him so Leonie will be his bride. Little did he know though that running a ranch with a stranger as a wife and three unruly kids would be so demanding. How can he open his soul to Leonie's tender calling when he's so hurt? #ad
---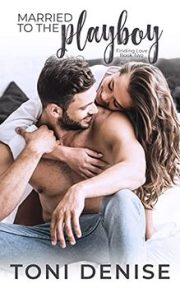 Married to the Playboy
by Toni Denise
BARGAIN
Kristen likes her life, but she's not in love with it. She knows there's something more out there for her but isn't sure where to look or even if it will make her happy. What she knows for sure is watching her brother marry and begin his happily ever after isn't helping her feel any better about her life.
Mike, a notorious ladies' man, is good at keeping his feelings to himself, but that becomes complicated when he sees his best friend's sister again. Kristen is beautiful, intelligent, and everything he has ever wanted. But when he inadvertently hurts her friend's feelings, Kristen wants nothing to do with him and his playboy ways. #ad
---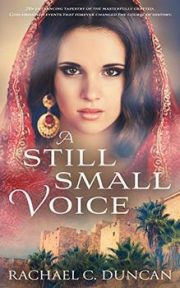 A Still Small Voice
by Rachael C. Duncan
BARGAIN
Jerusalem, an ancient city, is a land cloaked in mystery, legend, and intrigue. Within the heart of this age-old city dwells a lovely young woman – Julia, as whimsical and restless as the great city itself, her head filled with dreams of adventure and romance, her vision clouded by a daring young man of striking countenance, flashing eyes, and broad shoulders.
Residing in a magnificent villa nestled comfortably within the imperial Upper City, Julia knows no other life than the plush, comfortable one she shares with her mother, her wealthy merchant father, and a vast array of household staff to meet her every need. Will her perfect world be shattered if she insists upon wedding the handsome guard who protects her father's wares? Will her parents approve of the reckless man with whom she has fallen hopelessly in love? #ad
---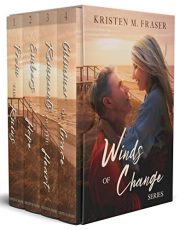 The Winds of Change Series Box Set
by Kristen M. Fraser
BARGAIN
A journey of new beginnings for the Tolbrook family as God makes something beautiful from something broken.
Sandra Tolbrook feels lost and without purpose after the death of her husband. When her children encourage her to sell the family home and move into an over-50's retirement resort, life takes an unexpected turn when she meets the resort's most eligible bachelor – Damien Kensington. Embarking on a road trip together, exploring beautiful parts of the Australian east coast, was never something Sandra imagined for herself. But God always has other plans, and time on the road with Damien – discovering a wonderful friendship, a deeper faith, and an abandoned house, might just be the answer to Sandra's prayers. #ad