Wednesday's Top Romantic eBooks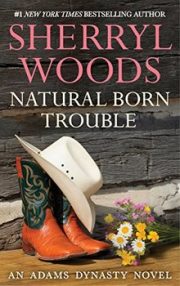 Natural Born Trouble
by Sherryl Woods
BARGAIN
Don't miss this acclaimed Adams Dynasty story from New York Times bestselling author Sherryl Woods about learning to fall in love again.
Texan Dani Adams was through with single dads. Never again would she brush away their children's tears or bandage scraped knees. Instead, she'd care for the sick animals brought to her veterinary practice. She'd find fulfillment—without the heartache.
So, darn Duke Jenkins and his adorable twins. The sexy single dad had just moved to town…and he was determined to make Dani his kids' mother! His soul-searing kisses, warm embraces and his children's antics were quickly melting her resolve. But was Dani heading for another disappointment…or down the aisle to meet her groom? #ad
---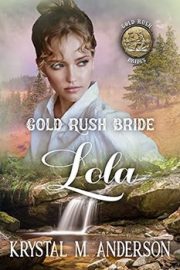 Gold Rush Bride Lola
by Krystal M. Anderson
BARGAIN
When Lola Fields' father insists he and his family leave Idaho territory and move on to a new gold bonanza, she doesn't think her heart can withstand the ache of missing the faces she knows and loves. And just when Michael Tanner was starting to notice her! She'd dreamed of dancing with the youth at the Yule Ball for years. Even her endless optimism was failing her, especially in the face of the wild, ruthless boomtown she and her father land in.
Secrets and danger lurk at nearly every turn, and when Lola meets a handsome young man who sweeps her off her feet, she begins to think he might have something to do with the 601 Vigilantes, a mysterious group who have taken the law into their own hands. With her father's increasingly frequent disappearances and the hostility running rampant through Bodie, will Lola and her beau find a way to be together despite mounting threats or will lawlessness tear them apart? #ad
---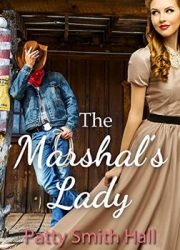 The Marshal's Lady
by Patty Smith Hall
BARGAIN
After her brother dies protecting her honor, Cynthia Gowan runs halfway around the world to Stoney Creek, Wyoming, hoping to build a new life far from her home in York. But her tea room–her only means of making a living–may never open, not if U.S. Marshall Reed Chaffee has any say about it.
U.S. Marshall Reed Chaffee has a job to do–close down the notorious bar where the territory's most violent criminals found a haven. He never expected to find a lady like Cynthia Gowan there, nor does he believe her claims that she plans to turn it into a tea room. Cindy and Reed agree to work together catching the bar's lawless patrons while opening the tea room, neither expect the tender feelings that blossom between them. #ad
---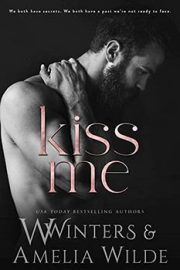 Kiss Me
by W. Winters & Amelia Wilde
BARGAIN
From USA Today best-selling authors W Winters and Amelia Wilde comes a sinful romance with a touch of dark and angst that will keep you gripping the edge of your seat … and begging for more.
I should have known when I couldn't keep my eyes off her that this would be a mistake. I was hired to protect her, this woman who's lost everything yet there's an obvious fire that blazes behind her beautiful gaze. She stares back, daring and tempting me. It calls to a side of me that's darker and longs to tame her. We both have secrets, we both have a past we're not ready to face. More than that, we both want to get lost in each other, falling into a forbidden game of control and power. Of submission and dominance… #ad
---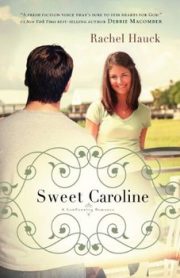 Sweet Caroline
by Rachel Hauck
BARGAIN
Life hasn't always been so sweet for Caroline Sweeny. She's sacrifice her desires for others–unlike her mother who abandoned their family years ago. But when a friend challenges her to accept an exciting job adventure in Spain, Caroline says "yes" to a new destiny.
But before she can pack her bags, Caroline suddenly finds herself the new owner of the run-down Frogmore CafΘ–and forced to choose between her friends and her future.
Then her first love, Mitch O'Neal, returns home and encourages her to seek God's desires for her future. With his help, she may just discover the true sweet life. #ad
---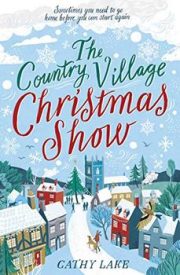 The Country Village Christmas Show
by Cathy Lake
BARGAIN
Recently divorced, the family home sold and her son all grown-up, Clare is at a crossroads. She's dedicated her whole adult life to her family, and now it's time she did something for herself. In the lead up to Christmas, Clare decides that a bit of time in the countryside might be just what she needs, so she moves back to Little Bramble, the village she grew up in. But living with her mum for the first time in years – and not to mention Goliath the Great Dane – can be challenging.
When Clare finds herself running the village Christmas show, it feels like she has purpose in her life again. Bringing together people from all sides of the community, and all walks of life, will Clare manage to pull off a festive feat like no other? And will she find the new start in life – and possibly love – that she's been looking for? #ad
---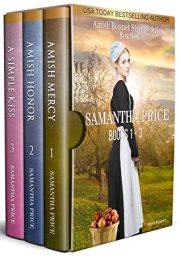 The Amish Bonnet Sisters series Box Set: Books 1 – 3
by Samantha Price
BARGAIN
The first three Amish Romances in the best-selling Amish Bonnet Sisters series from USA Today Bestselling and Kindle Unlimited All Stars author Samantha Price.
Amish Mercy: Mercy is determined to marry a man she has never met. Florence has a hard job slowing her down.
Amish Honor: Honor falls in love with a man and runs away with him. It's up to Florence to find her and bring her back. Florence enlists the help of the new and mysterious Englisher neighbor.
A Simple Kiss: When Ezekiel Troyer came to dinner, Florence knew he would make her the perfect husband, but that didn't stop her thinking about the mysterious neighbor next door. However, daydreams were one thing, and reality was another. Will Florence finally put an end to her foolish fantasies when Ezekiel hints at commitment? #ad
---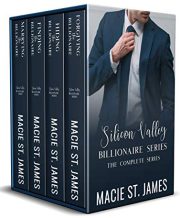 Silicon Valley Billionaire Series Complete Collection
by Macie St. James
BARGAIN
You'll get four full-length novels, each featuring a Silicon Valley billionaire and feel-good clean romance in this contemporary box set. They have it all…except the one thing that matters most.
Forgiving the Billionaire
Hiding the Billionaire
Finding the Billionaire
Marrying the Billionaire
"An amazing well written collection of 4 good clean fun stories. These engaging storylines were wonderful journeys that include a variety of setups, twists and turns, forgiveness, romance and more with great fun banter. They kept interested page after page with believable, identifiable, and well developed characters." by Amazon Customer #ad