Saturday's Top Romantic eBooks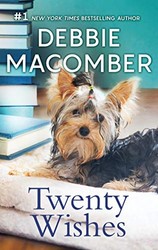 Twenty Wishes
by Debbie Macomber
BARGAIN
What do you want most in the world? What Anne Marie Roche wants is to find happiness again. At thirty-eight, she's childless, a recent widow. She owns a successful bookstore on Seattle's Blossom Street, but despite her accomplishments, there's a feeling of emptiness.
On Valentine's Day, Anne Marie and several other widows get together to celebrate…a sense of hope. They each begin a list of twenty wishes – including things they'd always wanted to do but never did. #ad
---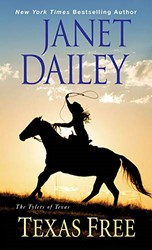 Texas Free
by Janet Dailey
BARGAIN
A woman with a burning need to break free from her past . . . Rose Landro is on the run. Seeking refuge at the Rimrock Ranch, she is finally ready to claim the land her granddaddy left her and make a fresh start. But her return is rife with controversy when cattle begin disappearing—and a handsome menace named Tanner McCade starts watching Rose a little too closely. Could the new cowhand be connected to the men she's hiding from? Or is there another reason the rugged stranger is shadowing her every move?
A man ready to fight boldly for his future . . . #ad
---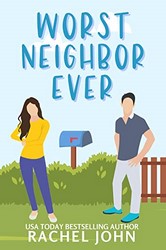 Worst Neighbor Ever
by Rachel John
BARGAIN
Which one is the worst neighbor ever? It might be a toss up.
Melissa… Connor Harwood is a snoop, a bad neighbor, and a tree and grass killer. Oh, and probably a criminal. I can't forget that part. The fact that I find him to be the handsomest guy I've ever laid eyes on is completely irrelevant. I'll just have to keep a close watch while also ignoring his very existence. I can do both, right?
Connor… Melissa Cooke is way more than I can handle right now, and most likely stalker material. I have to remember that. I will not be taken in by the way she looks in her elephant-print pajama pants while holding her little excitable dog. I will not…go…over…there. #ad
---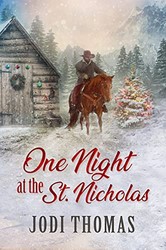 One Night at the St. Nicholas
by Jodi Thomas
BARGAIN
At twenty-one, future heiress Jacqueline Hartman needs a husband, or so her father claims. And at tonight's ball, she must choose one, even though what she longs for is independence and adventure far from the Texas ranch where she was born. Gruff, honorable former Army captain Cody Lamar is just one of the local ranchers who plans to ask for her hand, even if his primary attraction is to the land she will inherit.
A down-and-out actor mistaken for a bank robber (and currently impersonating a marshal) and an Irish hotel maid with dreams of her own are only two of the people who will complicate the evening. When it comes to love, this Christmas promises to deliver the most unexpected gifts . . . #ad
---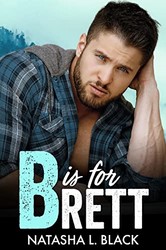 B is for Brett
by Natasha L. Black
BARGAIN
Babies make four? No way. Just because Brett helped me when my car broke down, Doesn't mean I can trust him, I can't let him in, even if I want to. Caught in the rain, we shelter at his cabin. One thing leads to another, And we're carried away in the storm. My past shows up, bringing danger with it. Brett protects me, keeps me close. Now, despite everything, I never want to leave.
A surprise pregnancy leaves me gasping for air. Brett thinks he'll be a terrible father just like his was. What if he doesn't want this baby? I have to tell him the truth. If my psycho ex doesn't get to me first. #ad
---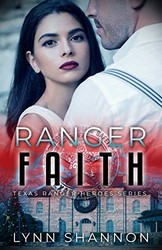 Ranger Faith
by Lynn Shannon
BARGAIN
It's a deadly holiday season… Last Christmas, profiler Emilia Sanchez barely escaped the clutches of a serial killer. All she wants is to forget the incident and move on with her life, especially since the murderer is dead. But when she receives a poinsettia along with a threatening message, it triggers Emilia's worst fears—that she's not safe after all.
Texas Ranger Bennett Knox has steered clear of Emilia since the day he rescued her from a killer. The beautiful profiler is smart and brave, but Bennett knows his presence brings back painful memories. The case has always haunted him too. He had concerns with the way the investigation ended. #ad
---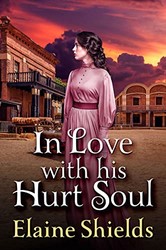 In Love With His Hurt Soul
by Elaine Shields
BARGAIN
Ever since the death of her parents, Daisy Rowling's entire life has revolved around her uncle Ronald's gambling addiction. Even though she is a great player too, she feels safer helping her uncle with signals, rather than joining his games. However, things go terribly wrong when Ronald is arrested for murder. Help arrives in the most unexpected form, as Deputy James stands by her side…
Placing all her hopes in James is inevitable, but can she trust a man she has just met? #ad
---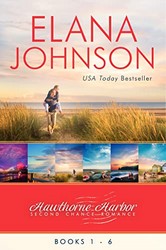 Hawthorne Harbor Complete Collection
by Elana Johnson
BARGAIN
Escape the winter blues with this complete collection of six sweet and swoony beach romances!
This complete omnibus includes second chance romances with heroes that have been tough to tame in the past. But now that they're all grown up, can they fall in love with the women they once knew?
The Day He Drove By; The Day He Stopped In
The Day He Said Hello; The Day He Let Go
The Day He Came Home; The Day He Asked Again #ad