Friday's Top Romantic eBooks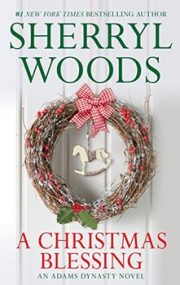 A CHRISTMAS BLESSING
by Sherryl Woods
BARGAIN
Return to the heart of the Adams Dynasty with this fan-favorite Christmas tale from New York Times bestselling author Sherryl Woods…
Widowed Jessie Adams was about to give birth, and she needed help—fast!
Unfortunately, the closest ranch in her small Texas town belonged to her late husband's brother, Luke, who didn't know a thing about delivering babies. And though this charismatic rancher was her only hope, he was the last person Jessie wanted to be stranded with in her time of need. #ad
---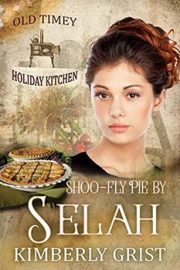 Shoo-fly Pie By Selah
by Kimberly Grist
BARGAIN
Can his mail-order bride handle the diversity that comes with her husband's dangerous vocation? Together will they blend their opposing desires to create a recipe for love?
Selah Anderson agrees to participate in a matchmaking service organized by her pastor and the orphanage's matron, where she spent most of her life and become a mail-order bride. The man of her dreams will share her love of creating delicious confections and running a successful bakery. People will come for miles to purchase her specialty-shoo-fly pie. Stagecoach driver Emerson Clark isn't looking for love. But he knows life is better with a partner by your side- like a good team of horses supporting one another around the ruts in the road and along the narrow paths. As long as she's practical, he'll be happy. #ad
---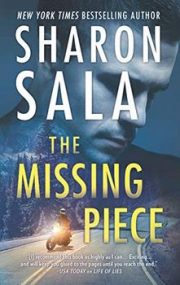 The Missing Piece
by Sharon Sala
BARGAIN
PI Charlie Dodge knows what it's like to have something important disappear. His wife, Annie, suffers from early-onset Alzheimer's, causing her to remember little of the life she shared with her husband. Charlie has devoted his career to saving what he can—missing people, threatened lives. But when prominent Denver multimillionaire Carter Dunleavy vanishes without a trace, Charlie and his assistant, Wyrick, discover missing doesn't always mean gone.
It turns out Carter didn't vanish after all—he's gone into hiding. Someone in his inner circle wants him dead and now Carter needs Charlie to expose the culprit before the Dunleavy empire spirals into ruin. But with a tangled web of suspects looking to silence Charlie's investigation, he'll have to find Carter's would-be killer and fast, before the traitor can finish the job. #ad
---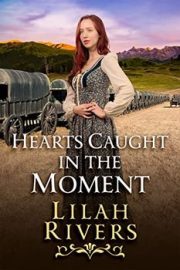 Hearts Caught in the Moment
by Lilah Rivers
BARGAIN
It was Christmas of 1864 when Annabelle Grey's father was told the bad news. He would not be able to continue doing drives for his stagecoach delivery and transport business due to a debilitating disease. Blessed with two daughters and no sons, his business was destined to fail…
However, Belle is determined to show her father she is just as capable of taking over the business as any man in their hometown of Greentree, Montana. The only thing standing between her and success is her business rival and his son, who see her as a weak woman, not fit for the job. Is the charming man who keeps her away from a blooming business really that terrible? #ad
---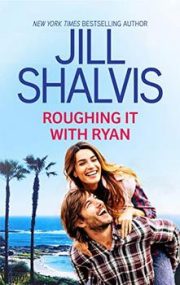 Roughing it with Ryan
by Jill Shalvis
BARGAIN
Suzanne Carter has sworn off men…really! Her inability to take life seriously drives them crazy, so it's best she leaves them alone. Then strong, handsome Ryan Alondo rescues her and she simply melts. Who could resist all that rough-and-tumble sexiness? But as tempting as he is, she's not going to fall for his charms. Because there's no way she wants to ruin a man this gorgeous.
From the moment Ryan sets eyes on Suzanne, he knows she's the one for him. She's fun and sexy and exactly what he needs in his overcrowded, responsible life. And the passion between them can't be ignored. He just has to convince her he's serious enough for both of them. Good thing he can be very, very persuasive… #ad
---
The Devil's Own
by Liana LeFey
BARGAIN
Lord Devlin Wayward, gambler and dedicated rake, returns home for the first time in years, and lands himself and his identical twin, Daniel, the good reverend, in deep trouble. Devlin ends up with a broken leg and unable to travel to London, yet he must return. He's got an important deal that will make or break his fortune. He persuades the reluctant reverend to take his place in London while he temporarily minds his brother's flock.
Miss Mary Tomblin is taken with the devastatingly handsome reverend. He represents everything she desires in a husband, after narrowly evading a ruthless rake last Season. Mary knows she'll make him an excellent wife, but the vicar rebuffs every advance – until he suddenly accepts her help with pastoral duties while his broken leg heals… #ad
---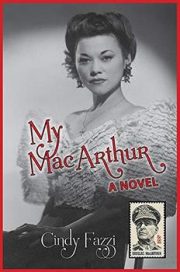 My MacArthur
by Cindy Fazzi
BARGAIN
The year is 1930. The place: Manila. Douglas MacArthur is the most powerful man in the Philippines, a United States colony. He's fifty years old, divorced, and he falls in love at first sight with a ravishing young Filipino woman. He writes her a love note on the spot. Her name is Isabel Rosario Cooper, an aspiring movie actress. One glance at his note and she thinks of him as my MacArthur.
MacArthur pursues his romantic obsession even though he's breaking numerous taboos. She reciprocates his affection because he could open doors for her financially struggling family. That MacArthur happens to be handsome compensates for the fact that he's as old as her father. When MacArthur is appointed the U.S. Army chief of staff, he becomes the youngest four-star general and one of America's most powerful men. Out of hubris, he takes Isabel with him to America without marrying her. #ad
---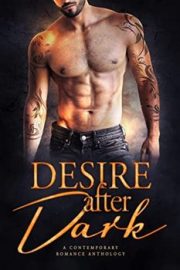 Desire After Dark
by Multiple Authors
BARGAIN
Swoony heroes. Sizzling chemistry. Sweet kisses. This and more awaits you in the Desire After Dark anthology, a collection that proves boys are better in books and desire really is better after dark.
Over twenty of your favorite authors have come together to bring you your next book boyfriend in the hot bad boys you can't resist, the swoon-worthy heroes that will sweep you off your feet, and all the sexy studs you'll meet between the pages. You'll find all your favorite tropes, ranging from steamy to downright scorching. This one amazing compilation will satisfy your craving for enemies to lovers, small town, second chance, sexy dark, sports, rom com, forbidden, age gap, friends to lovers, opposites attract, and many more! #ad
---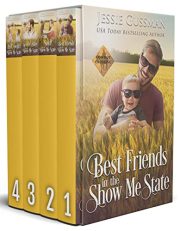 Cowboy Crossing Series Box Set Books 1-4
by Jessie Gussman
BARGAIN
This set includes the first four books in Jessie Gussman's well-loved Cowboy Crossing series. Filled to the brim with faith, family and sweet romance, these stories will keep you reading until late in the night!
Book 1: Best Friends in the Show Me State
Book 2: Sold! In the Show Me State
Book 3: A Secret Baby in the Show Me State
Book 4: The Beast Gets His Cowgirl in the Show Me State
"This is a wonderful tale of characters who grow throughout the story. It's a sweet clean romance that thankfully lacks typical drama and leaves the reader hopeful and happy." – Amazon Customer #ad