Thursday's Top Romantic eBooks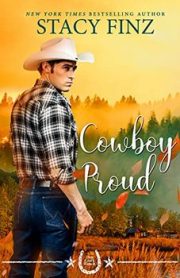 Cowboy Proud
by Stacy Finz
BARGAIN
When Angela Dalton comes home to Dry Creek Ranch after a long absence, she's carrying weighty emotional baggage. Charmed by a handsome face, she inadvertently bank-rolled members of a violent militia group, all of whom now want her dead for working with the authorities. Leaving witness protection for the ranch is a risk until she can figure out where to take her life next—and the good-looking cowboy who lives across the creek from her cabin is an inconvenient distraction. She can't trust her heart to anyone again, even a gruffly sweet man like Tuff Garrison . . .
Tuff doesn't get involved—with anyone. It's been his guiding principle since leaving home alone at fifteen to find his own way in the world. But the haunted look on Angela's gorgeous face is impossible for him to ignore—and the heat of their attraction has become a blaze. When a set of dangerous men track her down, they'll have to rely on each other to escape the threat—and take a chance that trusting each other will be worth a lifetime of love… #ad
---
The Bollywood Bride
by Sonali Dev
BARGAIN
Ria Parkar is Bollywood's favorite Ice Princess–beautiful, poised, and scandal-proof–until one impulsive act threatens to expose her destructive past. Traveling home to Chicago for her cousin's wedding offers a chance to diffuse the coming media storm and find solace in family, food, and outsized celebrations that are like one of her vibrant movies come to life. But it also means confronting Vikram Jathar.
Ria and Vikram spent childhood summers together, a world away from Ria's exclusive boarding school in Mumbai. Their friendship grew seamlessly into love–until Ria made a shattering decision. As far as Vikram is concerned, Ria sold her soul for stardom and it's taken him years to rebuild his life. But beneath his pent-up anger, their bond remains unchanged. And now, among those who know her best, Ria may find the courage to face the secrets she's been guarding for everyone else's benefit–and a chance to stop acting and start living. #ad
---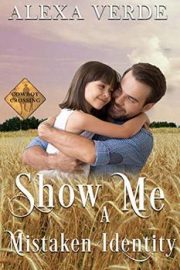 Show Me a Mistaken Identity
by Alexa Verde
BARGAIN
Can a fun-loving cowboy with a precocious daughter and a guarded woman with a mistaken identity find a path to happiness together?
It's far from love at first sight when business consultant Cat Larson steals cowboy Roberto Moore's car—with his daughter in it—then returns both and explains her reasons. After a few meetings, he's intrigued by the mysterious thief, but his little family has suffered enough from his ex-wife's addiction. Still reeling from her suspicious death, he doesn't want to fall again for a woman he can't trust. The abuse Cat suffered has taught her not to let men get close to her heart. But outspoken Roberto and his lovely daughter break down her defenses. When she stumbles upon his family's secret, will it break them apart or will their love survive? #ad
---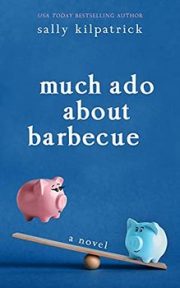 Much Ado about Barbecue
by Sally Kilpatrick
BARGAIN
Emma Sutton promised herself three things: she would never move back to Ellery, never work in the family barbecue restaurant, and never have anything to do with Ben Cates ever again. Losing her job and her home might've forced her to break the first two, but she's determined to keep the third.
Unlike Emma, Ben Cates has made peace with his hometown. He wants nothing more than to make his restaurant something his father couldn't: a success. But between his hellraising little sister and Emma Sutton's return to Ellery, his dream could easily be snatched away. Emma and Ben might've made each other's childhood a living hell with their endless pranks, but the only way to finally get rid of the other is to win the coveted contract for Ellery's annual barbecue festival. Seems easy enough—until attraction ignites like a charcoal flame, and happiness seeps in like a surprising new flavor. #ad
---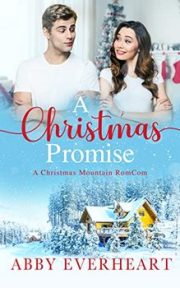 A Christmas Promise
by Abby Everheart
BARGAIN
When May is hired to plan a December wedding, she finds more than she bargained for when her client's brother walks onto the scene. But May has a goal, and it doesn't involve snarky doctors.
Chris has two great successes in life. One, he's built a multimillion-dollar company. Two, he doesn't let women drag him into serious relationships. Then he meets his brother's wedding planner and his perfectly constructed world is turned upside down.
As May and Chris battle each other – and their feelings – they must find the saboteur who's trying to undermine May's plans for the Christmas festival, and keep May's pug from destroying all the decorations. #ad
---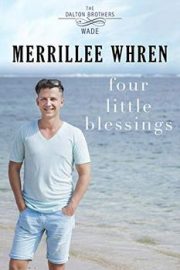 Four Little Blessings
by Merrillee Whren
BARGAIN
When Wade Dalton moves to a small Florida beach community for peace and quiet and a new job, he encounters the four little kids next door who are anything but quiet. Because of difficult circumstances, the little noisemakers live with their young aunt, Cassie Rankin, who is their guardian. Wade is drawn to her determination, giving nature, and beauty, but she's at least a dozen years younger than he is—way too young for him.
At least that's what he keeps telling himself. Besides, he has issues that would only make life more challenging for Cassie and her charges. So he plans to stay out of their lives, but four little blessings refuse to let that happen. #ad
---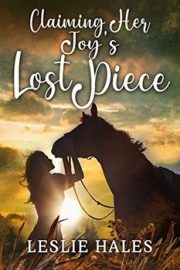 Claiming her Joy's Lost Piece
by Leslie Hales
BARGAIN
Serena Bolton has a career as a lawyer that anyone would envy. However, behind this success is hidden a wound caused by bitter betrayal; a wound that will be reopened when the man who broke her heart is accused of a crime he didn't commit. Compelled by some inner voice to prove his innocence, she returns to Texas to defend him. Very soon though beneath the ashes of the past she feels the sparks of her bygone feelings for him… Is the love they once shared meant to be reignited or is the trauma too deep to be healed?
At the age of 18, Ruben Welsh was accepted to a college on a scholarship to pursue his greatest passion, playing football. After a serious injury though his dreams came crashing down. Since then, he has worked as a detective at the local precinct in Texas, until he gets treacherously trapped in a horrifying scheme. In his most somber hour, he knows that there's only one person he can turn to, the woman to whom he never admitted the truth about their separation, Serena… #ad
---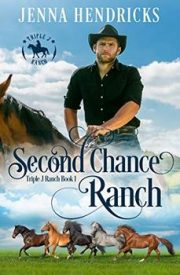 Second Chance Ranch
by Jenna Hendricks & J.L. Hendricks
BARGAIN
Montana veterinarian Elizabeth Manning is living the life of her dreams. Dating the hottest guy in town, healing animals, and helping the homeless makes her feel she's doing God's work. So when the boy who broke her heart returns after ten years, she refuses to dig up her buried feelings. Logan Hayes kicks himself for leaving Elizabeth so abruptly. Forced home to run his sick father's store, his passion for his old flame has never been stronger. And he's desperate to show her how he has grown to win her back.
Arguing with her boyfriend over her charitable activities, Elizabeth wonders if he's really the man God intended for her. If Logan wants to rekindle her devotion, he'll have to confess the painful truth behind his abandonment. Will Elizabeth and Logan find their way to forgiveness and into each other's arms? #ad