Wednesday's Top Romantic eBooks
Me Before You
by Jojo Moyes
BARGAIN
Louisa Clark is an ordinary girl living an exceedingly ordinary life—steady boyfriend, close family—who has barely been farther afield than their tiny village. She takes a badly needed job working for ex–Master of the Universe Will Traynor, who is wheelchair bound after an accident. Will has always lived a huge life—big deals, extreme sports, worldwide travel—and now he's pretty sure he cannot live the way he is.
Will is acerbic, moody, bossy—but Lou refuses to treat him with kid gloves, and soon his happiness means more to her than she expected. When she learns that Will has shocking plans of his own, she sets out to show him that life is still worth living. #ad
---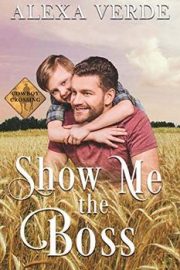 Show Me the Boss
by Alexa Verde
BARGAIN
When a weeklong cowboy with a son becomes the three-day boss of an outspoken plus-size veterinarian, these opposites might attract-or combust. A sweet, clean, wholesome romance with a happily-ever-after!
After a short-lived first marriage and miscarriage, Liberty Clark's life revolves around the ranch and animals. When her family pushes her into modeling in a promotional campaign for the ranch, she's stuck with a visiting advertising executive to make her look presentable. As if old jeans, a Stetson, and a Wrangler shirt aren't presentable enough! She soon discovers there's more to this city slicker than meets the eye, but he's going to leave in a few days. Can she stop being angry with God for the bad things that happened to her and open her heart to a better future? #ad
---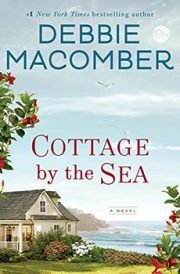 Cottage by the Sea
by Debbie Macomber
BARGAIN
Annie Marlow has been through the worst. Rocked by tragedy, she heads to the one place that makes her happy: Oceanside in the Pacific Northwest, the destination of many family vacations when Annie was a teenager.
Once there, Annie begins to restore her broken spirit, thanks in part to the folks she meets: a local painter, Keaton, whose large frame is equal to his big heart—and who helps Annie fix up her rental cottage by the sea; Mellie, the reclusive, prickly landlord Annie is determined to befriend; and Britt, a teenager with a terrible secret. But it is Keaton to whom Annie feels most drawn. His quiet, peaceful nature offers her both comfort and reprieve from her grief, and the two begin to grow closer. #ad
---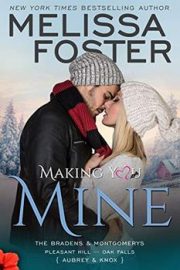 Making You Mine
by Melissa Foster
BARGAIN
Knox Bentley never liked the pomp and circumstance that came with being wealthy. He'd distanced himself from his pretentious family and their fortune as a young adult and found his own path to success. But even with the world at his fingertips, he realizes something is missing, and after a long stay overseas, he finally knows exactly what it is.
His no-strings-attached hookups with Aubrey Stewart, an exquisite and stubbornly independent blonde, are no longer enough for him. They connect on every level, but Aubrey is a fierce businesswoman with a new movie channel on the horizon and no time for much else. She is the deal he can't close, the precious jewel even his billions can't buy. Now that he's back in the States, he's determined to show her that what they have goes beyond the bedroom and finally make her his. #ad
---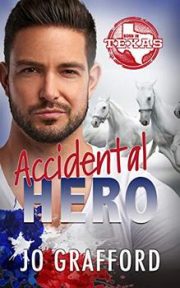 Accidental Hero
by Jo Grafford
BARGAIN
Army Ranger Matt Romero allows his ex-fiancée to pressure him into leaving the military during a whirlwind relationship, only to be dumped by her at the altar. During a road trip across Texas for a job interview, he stops to rescue an injured woman from a collision. Her intriguing plea before the ambulance arrives makes him linger in town a few extra hours.
Bree Anderson and her brother, Brody, are barely keeping their ranch afloat after a failed joint business venture with her ex-fiancé. So she is livid when she wakes from a coma to discover that her brother has talked the stranger who saved her life into becoming their newest investment partner. And not the long-distance kind, either. #ad
---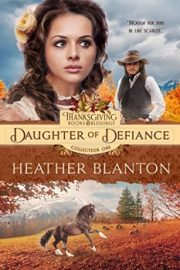 Daughter of Defiance
by Heather Blanton
BARGAIN
A broken heart. A wounded horse. A cowboy's gentle hand…
Hopeless and crushed by a lifetime of debauchery, infamous madam Victoria Patterson returns home to the family she hasn't seen in fifteen years. The proverbial prodigal child, she is desperate for peace whether it be through a second chance at life…or death.
A cowboy healing an abused horse may be the only one who can convince Victoria true peace is found in surrender to the Savior. But she may be out of time to choose, now that old enemies are hunting for her. #ad
---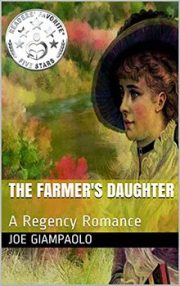 The Farmer's Daughter
by Joe Giampaolo
BARGAIN
"This well-written romance novel had me hooked from the very first page. Joe Giampaolo has created a page-turning story that had me hoping for a happy ending from the second the main characters were introduced to me… Joe Giampaolo has amazing writing talent and I hope to see more of his work." -Readers' Favorite, 2021
Charlotte Tobin, 19 years old, returns home after five long years at Mrs. Brown's boarding school where she learnt how to act with propriety and decorum. Her beauty and amiability soon attract the attention of Percival Forster, an arrogant rake who can provide Charlotte and her aging father with a comfortable life. But is Percival the true object of her desire? #ad
---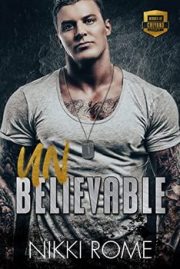 Unbelievable
by Nikki Rome
BARGAIN
Christy Price knows unspeakable trauma. After fighting to regain her voice, she stands tall as a powerful, high-profile attorney. But when her complicated past returns, against her better judgment she agrees to meet the handsome man who still haunts her nights. Jason Calvano rules his security empire with an iron fist. Successful in every way, he refuses to take no for an answer. When he crosses paths with the one woman with the strength to stand up to him, he vows to safeguard her and win her back.
As Christy struggles to overcome her secret agony, she fears she'll never find the courage to fully share herself with Jason. Meanwhile, the determined security agent battles to discover Christy's secrets, knowing it's the only way to protect and finally embrace her for all time. #ad
---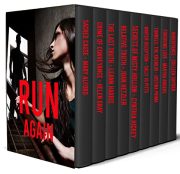 Run Again: Gripping tales of Christian romantic suspense
by Multiple Authors
BARGAIN
From corporate America to overseas intrigue, from small towns to Urban sprawl, from farms to raging rivers these romantic suspenses will keep you on the edge of your seat, breathless, far into the night.
Nine gripping stories full of faith, danger, and a dash of romance.
With the success of volume one, RUN, the authors banded together for a volume two. Get yours while you can! #ad