Tuesday's Top Romantic eBooks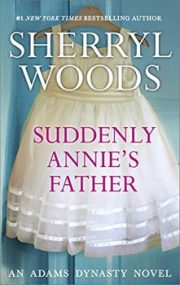 SUDDENLY ANNIE'S FATHER
by Sherryl Woods
BARGAIN
Don't miss this all-time favorite story about finding happiness in unexpected places from New York Times bestselling author Sherryl Woods
Slade Sutton never really thought of himself as a father, but his motherless young daughter was proof to the contrary. So when Annie was suddenly dropped into his lap, Slade knew he needed help. And he'd take it from anyone—except, that is, the infuriatingly flirtatious Val Harding. Why, if Slade wasn't careful, that little lady would have him roped and tied before he knew it.
Sure, Val knew a challenge when she saw one—and ex-rodeo star Slade clearly qualified. But somehow she saw through his tough demeanor to the irresistible cowboy at heart. Now if she could just convince Slade that they were all meant to be together… #ad
---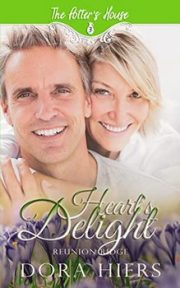 Heart's Delight
by Dora Hiers
BARGAIN
Will pulling weeds in Sloan's beloved garden help her see that she can trust the attorney with her heart? Especially since he represented her ex-husband in the divorce…
Sloan Lindscott has always loved plants. Gardens and flowers speak to her heart much stronger than any person. But right now—after her husband of nearly forty years left her for a younger woman—even her nursery doesn't offer much solace, and her faith is floundering. With the help of her two longtime friends, her sons and their families, and her nursery, she'll pick up the pieces eventually, but she'll never allow herself to be duped by another man again. Especially after Knox, her ex's best friend, betrayed her in the worst way. A man she thought was her friend too. #ad
---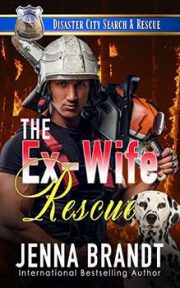 The Ex-Wife Rescue
by Jenna Brandt
BARGAIN
Travis Moody, along with his K9 partner, are hired at the Disaster City Search and Rescue Academy to form a wildfire rescue division. Right as his first class is about to graduate, a massive wildfire erupts in the South Dakota mountains, threatening his hometown where his ex-wife lives.
Angie Steward is trying to rebuild her life after her marriage crumbled. Being high school sweethearts wasn't enough to keep them together, especially when Travis decided to take a job on the other side of the country. The problem is, she can't seem to get over her ex-husband, and her predicament is only made worse when he returns to help oversee the containment of a nearby wildfire. What happens when Travis realizes he made a mistake leaving Angie behind? Will Angie forgive Travis for picking his job over her? And will the DCSR team be able to put out the massive wildfire before it claims the town they both love? #ad
---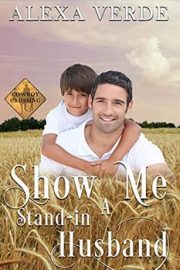 Show Me a Stand-in Husband
by Alexa Verde
BARGAIN
After a traumatic divorce, Aurora Moore never wants to get married again. But when her rock-singer boyfriend, Ari, needs married status to clean up his act for a budding new career, she reluctantly agrees to help. What should she do when she realizes the man she just married is her boyfriend's twin?
In Vegas for his brother's wedding, Carter McFarland wakes up with a throbbing headache after too many painkillers—and a ring on his finger! Apparently, Ari's drunken friends mistook Carter for Ari and dragged Carter to the altar while Ari was asleep. Annulment in order, right? But, due to a painful secret, Carter needs a mother for his son, who takes an immediate shine to Aurora. Carter's father threatens him with a heart attack and his grandmother with her cane when he as much as peeps that his marriage was a mistake… #ad
---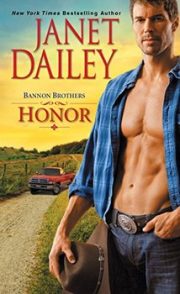 Bannon Brothers: Honor
by Janet Dailey
BARGAIN
Rugged. Tall. Built to last. Linc Bannon has it all—and he's there every time Kenzie needs him. Their mission is to serve their country stateside, Linc in high-level intelligence, Kenzie training combat dogs. Independent and sexy, Kenzie is definitely one of a kind—and the only one he wants. But if you ask her, she doesn't need a hero in her life.
Until two of her friends, thousands of miles apart, are suddenly struck down. One, a soldier, is dead; the other, a civilian, is barely alive. Linc goes into action and uncovers a lethal web connecting the tragic events. A killer is at large, unhinged and with unfinished business. Now Kenzie has no choice but to join forces with the one man who can get past her defenses . . . #ad
---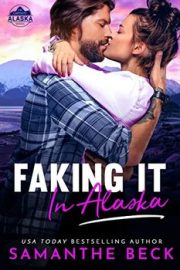 Faking It in Alaska
by Samanthe Beck
BARGAIN
Ambitious L.A. lawyer Isabelle Marcano would rather run a mile in her Manolos than fly off to rustic Captivity, Alaska. But close the client's sale successfully and her firm will find room on the letterhead for one more name. Still, taking a career detour to a place that doesn't even have a Starbucks sounds like the seventh level of hell.
Then her best friend points out the town has something stronger on tap than caffeine. Testosterone. With two single men to every single woman, this assignment might just be the best thing to happen to her sex life since the invention of the waterproof Rabbit. Until her sexy client introduces her as his fiancée to hide what she's doing in town, and all her aspirations of hot Lumberjack Sex fly out the airplane window. #ad
---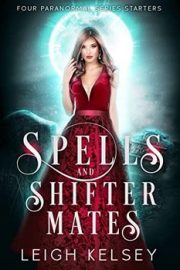 Spells and Shifter Mates
by Leigh Kelsey
BARGAIN
Seductive demons, protective wolf mates, tempting vampires, and irresistible shifters. Dive into four paranormal reverse harem series in this limited-time box set, and fall head over heels for the dark, brooding males and sweet, adoring men who fill their pages. Whether you love a heroine who can kick serious magical butt, or a woman in desperate need of a gallant hero, you'll love the leading ladies of these paranormal romance series starters.
Spells and Shifter Mates contains: Cast From Heaven (Lili Kazana Book 1), Midnight Magic (Nine Lives Book 1), Mated (Moonlight Inn Book 1), Vampire Game (Vampire Game Book 1) #ad
---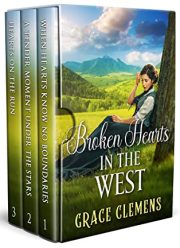 Broken Hearts In the West
by Grace Clemens
BARGAIN
Three of my best-selling Inspirational Historical Western romance stories! Delightful tales full of emotion, love, inspiration, plot twists, and of course, heart-melting romance!
This set includes: When Hearts Know No Boundaries, A Tender Moment Under the Stars, Hearts on the Run
"This is a very good collection of inspirational stories Beach story is a enjoyable stand alone book and the plots are about broken hearts being healed with love The characters are courageous and emotional but once they find love are very happy The extended epilogue of each has a very happy ending and each is well written and inspiring…" by Amazon Customer #ad