Monday's Top Romantic eBooks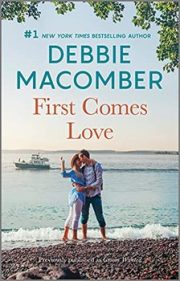 First Comes Love
by Debbie Macomber
BARGAIN
Discover again this classic romance story from #1 New York Times bestselling author Debbie Macomber, where a marriage of convenience is just the beginning… Originally published as Groom Wanted.
Julia Conrad needs Russian biochemist Aleksandr Berinski to stay with her. Her Seattle company depends on his research, but his visa to the United States is about to expire. So Julia suggests he get married—to her. For business reasons only.
Except Alek will only say "I do" if the marriage is real, and Julia wants to keep her heart safe. Can she trust Alek when love didn't come first? #ad
---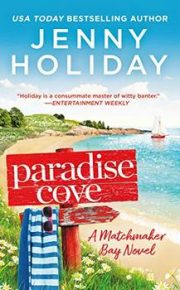 Paradise Cove
by Jenny Holiday
BARGAIN
Dr. Nora Walsh has just been dumped in spectacular fashion, making it the perfect time for a major life change. She figures taking over the medical practice in tiny Matchmaker Bay for a couple of years will help her get over her broken heart, and then she can head back to the big city. But when the first man she sees looks like a superhero god, she wonders if maybe there's something to small-town living after all.
Jake Ramsey also has a broken heart — one he never expects to heal. He doesn't need people anyway and is content hiding out in his secluded cottage on the beach. But after helping Nora with a medical emergency, he finds himself opening up to the witty, warmhearted doctor. Soon the local matchmakers are working overtime to pair them off, and Jake begins to wonder if his campaign to get Nora to stay is for the town or because he can't bear the thought of her leaving. #ad
---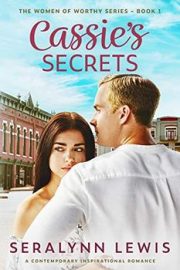 Cassie's Secrets
by Seralynn Lewis
BARGAIN
Single mom, Cassie Verano, and her two young daughters move to small-town Worthy, Ohio to be near her brother and his family. She longs to raise her daughters without her ex-husband's family's controlling interference, and live in peace. When her daughters befriend two girls who are cared for by their matchmaking aunt, Cassie avoids it at all costs. It's the last thing she needs or wants after escaping a dangerous marriage.
Widowed business owner, Steve Nardelli, wants nothing more than to complete his huge Australian deal and expand his deceased father's electronics firm to secure his family's future. Though his wife died, their marriage was anything but happy. His sister's matchmaking only annoys him and adds to his guilt, especially when the lovely Cassie Verano seems to be hiding something—and he's not interested in anyone else's deceitful ways. #ad
---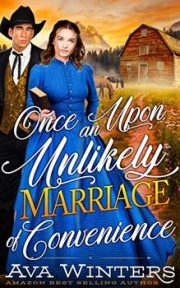 Once upon an Unlikely Marriage of Convenience
by Ava Winters
BARGAIN
Abbie is a shy librarian that has tasted the bitter side of love. After her fiancé's betrayal, she leaves the town to become a mail-order bride and she takes her beloved aunt with her. Yet, meeting the cynic Jerry and his three foster children will turn her world upside down. How can she let this man know that it is okay to love someone with all your heart?
Jerry is a man who has never believed in romance. After losing his father and brother, he finds himself responsible for three children and a dying ranch. He never expected to find a beautiful woman and as intelligent as Abbie, and he can't deny he starts falling for her sweet ways. How will he approach her fragile heart though when he still struggles with trusting others? #ad
---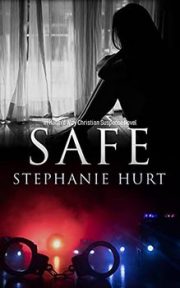 Safe
by Stephanie Hurt
BARGAIN
Hadley never thought she'd be living out one of the stories she wrote. Not until one trip to the park changed her whole life. She finds herself in the middle of a horror story. One that will change the way she looks at everything and everyone around her. If she lived through this, it would be a miracle. She had one chance at safety, but he was making her break out of her comfort zone.
Drew left everything to find solace on his Wyoming ranch. His world had been filled with espionage, murder, and keeping the country safe as a member of an elite Navy Seal team. But now, all he wanted was peace. That would change in an instant with one meeting with Hadley. Drew couldn't go back to that life, but now he has no choice if he was to keep her safe. #ad
---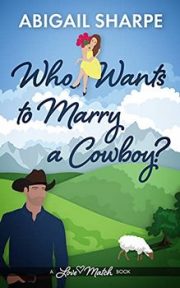 Who Wants to Marry a Cowboy
by Abigail Sharpe
BARGAIN
Riley Pommer's sisters have nominated him. Not for an award or for Congress, but as the sacrificial bachelor in their scheme to save their struggling family ranch. Turning Crescent Ridge into a destination dating site will be great for publicity, if only Riley wanted to play nice to a bunch of wannabe cowgirls and be roped into a relationship.
Ainsley Fairfax would never admit she's sneaking off to a bachelor-style competition to avoid her meddling mother, but she's totally sneaking off to a bachelor-style competition to avoid her meddling mother. She's determined to steer clear of the coveted cowboy prize…until their paths cross and she finds herself interested in riding the range with him. #ad
---
Pumpkin Patch Sweethearts
by Sasha Summers
BARGAIN
Art teacher Harley Welsh is charmed by her newest student—a little girl whose shyness disappears the second her hands are covered in clay or paint. Moving wasn't easy for Nadia so to help her, Harley resurrects the countdown to the Great Pumpkin Patch—a must-do fall activity list from her childhood. She's determined to show Nadia and her family how wonderful life in Crossvine Creek is. But Harley didn't plan for Nadia's father to be single, distractingly handsome and everything she's running from.
New high school football coach Josh McBride is hoping a smaller town will give him more time to focus on his children. While his son is adjusting to the move, his daughter is struggling. Harley's offer to help via a fun, seasonal-themed activity list is a welcome gift. Her love for the town is infectious, and soon his kids aren't the only ones falling under her spell. But Josh can't help but wonder…what happens when they reach the end of the list? #ad
---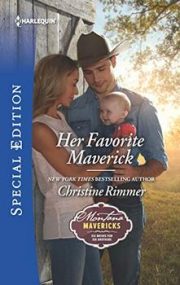 Her Favorite Maverick
by Christine Rimmer
BARGAIN
A single mom, her baby girl… And maverick make three!
Logan Crawford might just be the perfect man. From the top of his Stetson to his pointy-toed boots, he is 100 percent cowboy. A girl would have to be a fool to turn him down. Or a coward.
Sarah Turner thinks she might be both. But the single mom has no time for love and no inclination to be the sexy rancher's "just for now." Logan, however, is determined to steal her heart! #ad