Sunday's Top Romantic eBooks
One in a Million
by Jill Shalvis
BARGAIN
As the brains behind wedding site TyingTheKnot.com, Callie sees it all: from the ring to the dress, the smiles . . . to the tears. It's that last part that keeps her single and not looking. Getting left at the altar will do that to a girl. But when Callie returns to her old hometown, she finds that her sweet high school crush is sexier than ever. And he makes it hard to remember why she's sworn off love . . .
Tanner is a deep-sea diver with a wild, adrenaline-junkie past-and now his teenage son is back in his life. How can Tanner be a role model when he's still paying for his own mistakes? #ad
---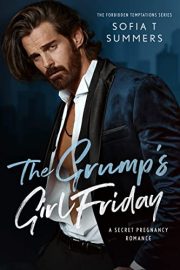 The Grump's Girl Friday
by Sofia T Summers
BARGAIN
I needed to be only what he had hired me to be. His assistant. Not his savior. Not his girlfriend. And definitely not the mother of his child. And yet… there I was.
Eric was a total nightmare. Much older than me, rich AF, refused to settle down. Despite his mother threatening to deny him his inheritance. He didn't care about things that didn't serve him. And for that, I hated him. But I pretended to be his perfect employee. Surely, I could beat him at his own game. Coffee? He would have it right on time. A new contract? I would land it for him. But pregnancy?#ad
---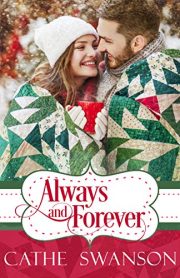 Always and Forever
by Cathe Swanson
BARGAIN
Scrap quilts, bridal gowns, and a hidden family heirloom. What more could you want in a Minnesota Christmas romance?
Penny Anderson has a dream. She's going to be an exclusive bridal gown designer, and she won't be held back by her dyslexia, a rural location, or the doubts of others. Brian Michaels has waited seven years for Penny to see him as a man instead of just a childhood friend. Can he work up the courage to speak before the tall, dark and handsome business consultant sweeps her off her feet? #ad
---
Solomon's Compass
by Carol Kilgore
BARGAIN
When Coast Guard Commander Taylor Campbell returns to Rock Harbor, Texas, to tend to her uncle's estate, she meets a veteran Navy SEAL, Jake Solomon, and learns her uncle didn't drown accidentally. His murder was one in a string of murders of a group of Vietnam veterans who called themselves the Compass Points.
Before her uncle died, he sent Taylor a message with the location of his buried treasure. Unearthing it will place her squarely in the killer's crosshairs, but she's determined to fulfill her uncle's last wish. #ad
---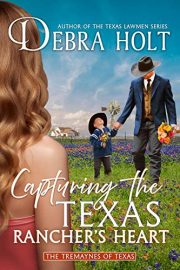 Capturing the Texas Rancher's Heart
by Debra Holt
BARGAIN
She thought she'd protected her heart… After a tumultuous childhood, nurse Jamie Westmoreland craves the comfort of predictability. She loves her quiet life in a small Texas ranching town and finally feels in control until a handsome rancher becomes her newest patient. He challenges her at every turn, but Jamie is too stubborn to admit she enjoys their sparring, and that he makes her heart race. But when his charming little cowboy son starts following her around, her long-neglected heart opens.
Thomas Tremayne, the eldest son of a well-respected local ranching family, is both mom and dad to his young son and has no plans to change. #ad
---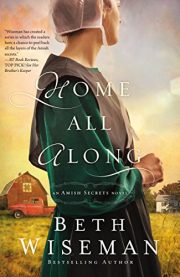 Home All Along
by Beth Wiseman
BARGAIN
Charlotte has made a home for herself in Amish Country with Daniel. But unforeseen events rock their fragile world and may move them even further away from the life they long for.
Charlotte, an Englisher, is living in Amish Country, and she has formed strong and lasting bonds with the people in her new community. She has even fallen in love with an Amish man. But just when she is considering a permanent conversion to the Amish way of life, her world crashes around her. An unexpected death and a mysterious visitor unsettle Charlotte, and she begins to question her faith and her choices. #ad
---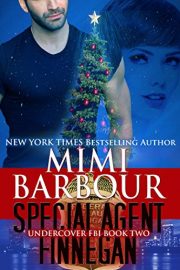 Special Agent Finnegan
by Mimi Barbour
BARGAIN
Love for his father makes a man weak – what'll happen when he gives his heart to a woman?
When Special Agent Finnegan O'Reilly gets shot, and the news brings on his father's heart attack, he decides to take leave from further undercover assignments. The O'Reilly has suffered enough and Finn can't be the cause of more distress for this beloved old rascal. Then his boss forces one more case on him – to take place in their own pub. Acting as the target to expose serial, suicide killers rampaging through New York City, Finn must play the part of a wife-beater, a cheating husband and an all-time jerk. No problem, until he meets his make-believe wife. #ad
---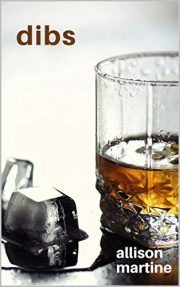 dibs
by Allison Martine
BARGAIN
WINNER N.N. LIGHT BOOK AWARD, BEST ROMCOM; 2020 Kindle Book Awards FINALIST: Romance
Not tonight, Olivia.
Olivia's ex-husband shut her down so many times before the cheating bastard left her that Olivia lost count. She didn't realize she'd also lost the ability to banter, interpret body language, or accept that a man could find her desirable. None of that should matter when she leaves for a two-week training for her new job with the Ranchers, an outdoorsy nonprofit, but when her co-worker adds 'halter top' and 'bikini' to the official pack list, she has no idea what to expect on this trip. #ad