Monday's Top Romantic eBooks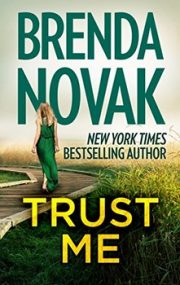 Trust Me
by Brenda Novak
BARGAIN
Skye Kellerman was attacked in her own bed. She managed to fend off her knife-wielding assailant, but the trauma changed everything about her life. As a result of that night, she joined two friends—also survivors—in starting The Last Stand, an organization to help victims of crime. But now…
Her would-be rapist is getting out of prison. Skye knows that Dr. Oliver Burke hasn't forgotten that her testimony cost him his reputation—and his freedom. Sacramento detective David Willis, who investigated her case, believes Burke is a clear and present danger—and guilty of at least two unsolved murders…
---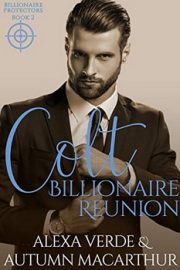 Colt, Billionaire Reunion
by Alexa Verde & Autumn Macarthur
BARGAIN
When the ex-wife scientist Colt Jarvis assumed left him for another man returns, his attraction to her flares. But he can't trust her. During their brief marriage, she kept way too many secrets. She still does. For the past year, they've only seen each other during her visits to their children.
Fiercely independent security expert Mirabella Jarvis didn't choose to leave her husband and children. An accident followed by years of amnesia weren't part of her plan. Slowly, she's picking up the pieces of her old life, including rebuilding the trust of her twins again. Her husband's trust is far tougher to gain, especially as he never trusted her in the first place…
---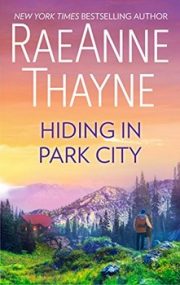 Hiding in Park City
by RaeAnne Thayne
BARGAIN
As an on-the-run single mother out to protect her little girls, Lisa Connors needs two things: money, and to keep her identity secret. But it is just her luck that the possibility of the former threatens the latter: as the caretaker of the hunk-next-door with two broken legs, her ability to keep her distance is shaky. When she found out said hunk's profession—FBI agent—it was downright demolished….
Gage McKinnon spent most of his life trying to keep away from all things familial, so the last thing he needs is to have two adorable little girls take root next door. But it's their mother who poses his greatest threat. For with Lisa he felt that door in his heart—the one that slammed shut twenty-five years ago—start to open, just a crack.
---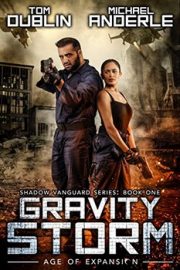 Gravity Storm: Age of Expansion
by Tom Dublin, Michael Anderle, Craig Martelle
BARGAIN
Don't dump the cargo – I paid for it fair and square with money I stole! And so begins the saga of Jack Marber, former Special Assault Marine and his alien band of traders as they cross the galaxy doing the only job that doesn't leave them homeless. Nathan has a mission and is willing to pay handsomely for Jack's time. If only Jack will represent the Federation that kicked him out of the service for what was Jack's fault. He's not sure they should trust him, although he likes it.
His two-legged Yollin partner is trying to learn the English side of the Galactic Common language, but that doesn't always work out so well. Adina is a member who Nathan wants on the team. No one is sure of her, not even Adina. A storm is rising and the misfits of the Fortitude have no choice but to fight it.
---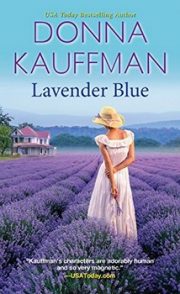 Lavender Blue
by Donna Kauffman
BARGAIN
When Hannah Montgomery buys a lavender farm in Blue Hollow Falls with three friends, she's creating a life she never imagined—one she hopes will honor the memory of the sweet young son she tragically lost years ago. Standing on the porch of the sprawling farmhouse, looking out on row upon row of those lush purple plumes, Hannah is ready to embrace this fresh, new start…
Then she meets Wilson McCall. The stonemason hired to fix their crumbling chimneys and leaky roof is quieter than most folks in the Falls. Hannah's not surprised to learn the widower struggles with his own grief. Who could blame her if she finds joy in making Will laugh again, or if she feels a poignant kinship when she sees him with his teenaged son?
---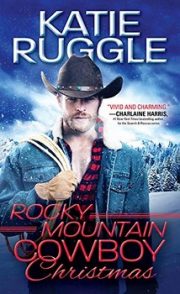 Rocky Mountain Cowboy Christmas
by Katie Ruggle
BARGAIN
When firefighter and single dad Steve Springfield moved his four kids to a Colorado Christmas tree ranch, he intended for it to be a safe haven. But he never expected danger to follow them to his childhood home… Or that he would come face-to-face with the one girl he could never forget.
Folk artist Camille Brandt lives a quiet life. As the town's resident eccentric, she's used to being lonely—until Steve freaking Springfield changes everything. Brave and kind, he's always had a piece of her heart, and it doesn't take long before she's in danger of falling for him again. But as mysterious fires break out across the sleepy Colorado town, Steve and Camille will have to fight if they want their happy family to survive until Christmas…
---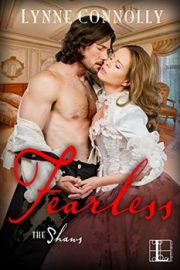 Fearless
by Lynne Connolly
BARGAIN
When Lady Charlotte Engles receives an offer of marriage from an eligible suitor, she's finally ready to let go of her long-held hope that her engagement to Lord Valentinian Shaw will result in marriage. For despite the betrothal their families made between them, Val shows no interest in leaving his reckless life behind in favor of one with Charlotte. But when her plea to end their arrangement ends in a heated embrace, suddenly Val seems reluctant to let her go…
The last thing Val wants is a wife, despite how desirous his lovely bride-to-be has become. But when he discovers sweet Charlotte is planning to marry a dastardly man, he feels duty bound to keep her safe…
---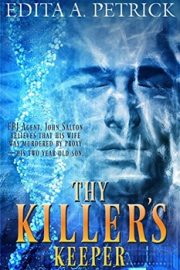 Thy Killer's Keeper
by Edita A. Petrick
BARGAIN
A horrific murder has taken place in upstate California. Emily Waters, a local teacher, has been bound in duct tape–leaving only her eyes exposed–and crushed to death under the wheels of a semi-trailer heading down the Eureka freeway. The local police can't even guess at a suspect in a murder as brutal and bizarre as this.
The San Francisco field office of the FBI sends two of their agents to investigate the Eureka murder. Special Agent John Salton is just as good at hiding dark secrets as he is at making himself appear as an ordinary, everyday person. He and his partner, Special Agent Ruby Tam set to explore the dark secrets of a town driven by sex and alcohol even as Ruby grows increasingly uncomfortable with her partner pushing his outlandish agenda that may see both of them dismissed…or killed.