Sunday's Top Romantic eBooks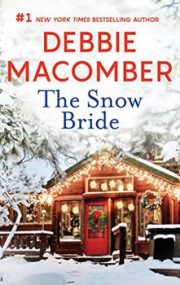 The Snow Bride
by Debbie Macomber
BARGAIN
Practical Jenna Campbell has done something impractical. She's met a man on the Internet and now, a month before Christmas, she's going to Alaska to marry him. Dalton Gray seems to be everything she wants in a husband—sensitive, gallant, romantic…
On the flight to Fairbanks, she has the misfortune to sit beside Reid Jamison, who obviously isn't sensitive, gallant or romantic. However, he's not impressed with her plan to marry Dalton, a man he detests (for good reason, as Jenna later finds out). So Reid takes it upon himself to change her destination—and her marriage plans.
---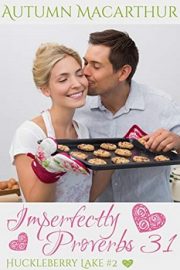 Imperfectly Proverbs 31
by Autumn Macarthur
BARGAIN
To help her archeologist sister, geeky Samantha Rose agrees to swap her black T-shirts and diet of pizza and ice-cream for a pretty apron and a summer caring for her adorable twin nieces and their newfoundland dog in Huckleberry Lake, Idaho. How hard can it be?
When Perfectly Proverbs 31, the blog she starts to reassure her sister, unexpectedly goes viral and everyone believes she really is a wonderful homemaker, Sam reluctantly needs to keep up the pretense. If she doesn't, she risks ruining everyone's summer. The girls' over-protective grandma will surely swoop in to take them away from her.
---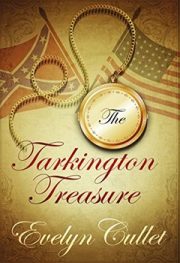 The Tarkington Treasure
by Evelyn Cullet
BARGAIN
A spooky old house, rumors of a hidden Civil War treasure, a neighbor's murder, and an ex-fiancé falling unconscious at her feet—Charlotte Ross has her hands full when she's invited to stay at her friend, Jane Marshall's home while her apartment is being renovated.
Jane and her new fiancé have sold everything to move to the large estate she'd just inherited near the small town in Illinois, where she grew up. She's always loved the house, but the cost of living in, and fixing up, a deteriorating old mansion is more than both their incomes combined. If she can't come up with the money for the next property tax payment, she'll be forced to give it up…
---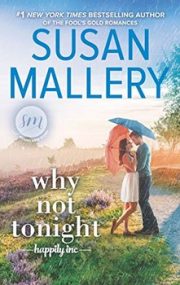 Why Not Tonight
by Susan Mallery
BARGAIN
Natalie Kaleta will do anything for the artists at her gallery, including risk life, limb and the effect of humidity on her naturally curly hair. Braving a downpour to check on reclusive Ronan Mitchell, Natalie gets stranded by a mudslide at his mountain home, where the brooding glass artist reveals his playful side, sending her inconvenient crush from under-the-radar to over-the-top.
After a secret tore apart his family and made him question his sense of self, Ronan fled his hometown for Happily Inc, but the sunny small town can't fix his damaged heart. He won't give in to his attraction for beautiful, perpetually cheerful Natalie. She's untouched by darkness—or so he thinks.
---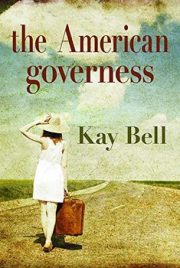 The American Governess
by Kay Bell
BARGAIN
Young American backpacker, Chase Miller, arrives in Far North Queensland seeking work and adventure. Glen Eira cattle station takes him on as a station hand despite his lack of experience. But he is less interested in spending time with the ringers than talking with the station's cook, Nellie. He is particularly intrigued by the reclusive 'Boss Lady', Miss Becky, who is also American.
Miss Becky, disturbed by the young American's presence, finds herself reliving the days of her youth – her life in New York, her arrival in Australia and her early days as a governess in the outback. The story of 'the American governess' unfolds through her memories…
---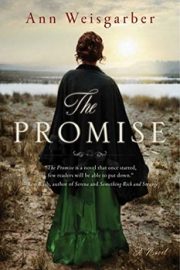 The Promise
by Ann Weisgarber
BARGAIN
Young pianist Catherine Wainwright flees the fashionable town of Dayton, Ohio, in the wake of a terrible scandal. Heartbroken and facing destitution, she finds herself striking up correspondence with a childhood admirer, the recently widowed Oscar Williams. In desperation, she agrees to marry him, but when Catherine travels to Oscar's farm on Galveston Island, Texas—a thousand miles from home—she finds she is little prepared for the life that awaits her.
The island is remote, the weather sweltering, and Oscar's little boy Andre is grieving hard for his lost mother. And though Oscar tries to please his new wife, the secrets of the past sit uncomfortably between them.
---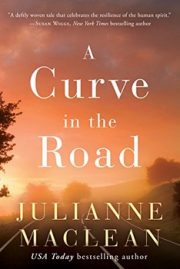 A Curve in the Road
by Julianne MacLean
BARGAIN
Abbie MacIntyre is living the dream in the picturesque Nova Scotia town she calls home. She is a successful surgeon, is married to a handsome cardiologist, and has a model teenage son who is only months away from going off to college.
But then one fateful night, everything changes. When a drunk driver hits her car, Abbie is rushed to the hospital. She survives, but the accident forces unimaginable secrets out into the open and plagues Abbie with nightmares so vivid that she starts to question her grip on reality. Her perfect life begins to crack, and those cracks threaten to shatter her world completely…
---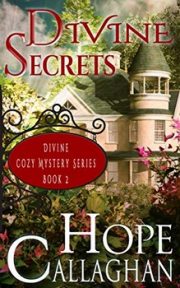 Divine Secrets
by Hope Callaghan
BARGAIN
Joanna Pepperdine has decided to host an open house at her place to give the Divine, Kansas locals a chance to meet not only her, but also the residents of the halfway house she's opened for former female convicts.
Despite her fears the event will blow up in her face, it goes off without a hitch…until one of the guests finds a wallet, belonging to a local man who is missing. Soon after, the missing man's body is found near the farm, which leads the authorities to Jo's place. They uncover more clues, all pointing toward someone who lives at the farm.