Tuesday's Top Romantic eBooks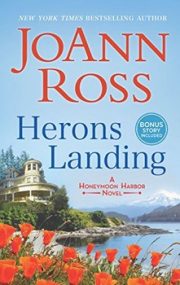 Herons Landing
by JoAnn Ross
BARGAIN
Welcome to Honeymoon Harbor, the brand-new, long-awaited series by beloved New York Times bestselling author JoAnn Ross, where unforgettable characters come face-to-face with the kind of love that grabs your heart and never lets go.
Working as a Las Vegas concierge, Brianna Mannion is an expert at making other people's wishes come true. It's satisfying work, but a visit home to scenic Honeymoon Harbor turns into a permanent stay when she's reminded of everything she's missing: the idyllic small-town charm; the old Victorian house she'd always coveted; and Seth Harper, her best friend's widower and the neighborhood boy she once crushed on—hard. After years spent serving others, maybe Brianna's finally ready to chase dreams of her own.
---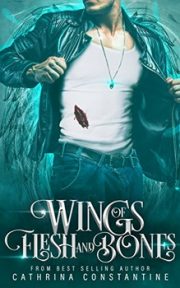 Wings of Flesh and Bones
by Cathrina Constantine
BARGAIN
An Angel. A Witch. A Demon. And A Choice.
Creatures from outer realms suck, as any gatekeeper worth their salt will tell you. Welcome to Rogan's life, an orphaned seventeen-year-old who lives and trains with other misfits under her uncle's roof, keeping Earth safe from non-human realm jumpers. Rogan's biggest issue concerns her uncle's short leash with her freedom—that is of course, until she's taken by a notorious witch, and her life begins to unravel. Soon, the supernatural beauty discovers there's a reason her uncle kept such a tight lock on her whereabouts, and that she has more than angel blood running through her veins.
---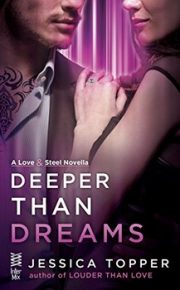 Deeper Than Dreams
by Jessica Topper
BARGAIN
Falling in love with rock star Adrian "Digger" Graves was a dream come true for former librarian Kat Lewis. But with a little help from friends and family–including Kat's adorable daughter, Abbey–Adrian has planned an evening and a proposal beyond her wildest dreams.
The night before, Kat witnessed the triumphant reunion of Adrian's rock band at Madison Square Garden. Tonight, he will escort her to the elegant, ultra-exclusive Library Lion's benefit. It seems like a fairytale, but even fairytales have a deeper, darker side. When old habits return to tempt her knight in shining heavy metal armor, will Kat's happily ever after come crashing back to reality?
---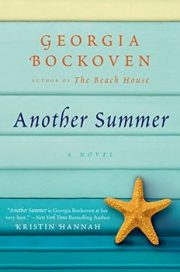 Another Summer
by Georgia Bockoven
BARGAIN
Georgia Bockoven's enthralling Another Summer—the sequel to her phenomenal bestseller The Beach House—is a must for fans of Jodi Picoult and Marian Keyes. It is the moving and powerful story of four families, the conflicts that tear them apart…and the house that brings them together.
Bestselling author Kristin Hannah says, "It will appeal to anyone who believes in the healing power of love," and Mary Jo Putney advises you to, "Read Another Summer on a day when you want to laugh and cry and feel better about the world." If you're looking for the very best in heartbreaking, heart-soaring, uplifting fiction…come in.
---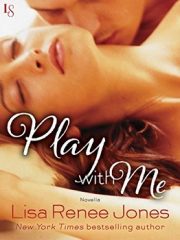 Play with Me
by Lisa Renee Jones
BARGAIN
The warmth of Thanksgiving gives a dedicated reporter and a powerful businessman a chance to count their blessings in this tender, sensual novella from Lisa Renee Jones.
Kali Miller has spent three years reporting fluff stories for a small-town Texas paper, waiting for the opportunity to pen the article that will launch her career to new heights. That dream has never felt further away when she suddenly finds herself out of work, forced to take a job as an executive secretary at a Las Vegas casino. But that's exactly where Kali meets the subject of what will surely be a shocking exposé: her boss, Damion Ward, the casino's arrogant and undeniably sexy CEO.
---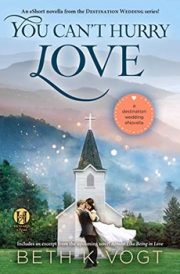 You Can't Hurry Love
by Beth K. Vogt
BARGAIN
You Can't Hurry Love is the second enovella in Beth K. Vogt's Destination Wedding series. Elisabeth Straker has embraced her "always the bridesmaid, never the bride" role in life. But when she runs into the man who broke her heart years ago, Elisabeth questions her past—and future—choices.
Is love enough to help us face our mistakes—and the challenges of a long distance relationship? When Elisabeth arrives in Denver to be the maid of honor at her friend's wedding, the last thing she expects is to run into Jamie Travers, her high school boyfriend, who is also the groom's best man. A bitter breakup when they were in college destroyed their hopes for a future together. Seven years later, is it possible for Elisabeth and Jamie to forgive one another and have a second chance at love?
---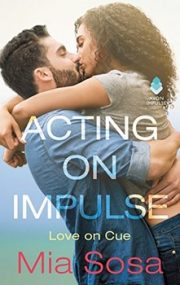 Acting on Impulse
by Mia Sosa
BARGAIN
After a very public breakup with a media-hungry politician, fitness trainer Tori Alvarez escapes to Aruba for rest, relaxation, and copious amounts of sex on the beach–the cocktail, that is. She vows to keep her vacation a man-free zone but when a cute guy is seated next to her on the plane, Tori can't resist a little harmless flirting.
Hollywood heartthrob Carter Stone underwent a dramatic physical transformation for his latest role and it's clear his stunning seat mate doesn't recognize the man beneath the shaggy beard and extra lean frame. Now Carter needs help rebuilding his buff physique and Tori is perfect for the job. It doesn't hurt that she makes his pulse pound in more ways than one.
---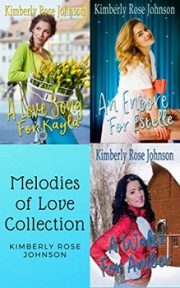 Melodies of Love Collection
by Kimberly Rose Johnson
BARGAIN
Three heart-warming stories featuring strong women who know what they want and aren't afraid to go after it.
A Love Song for Kayla: A young business owner discovers that things aren't always what they seem when she meets a mystery man hiding out in her small town. An Encore for Estelle: A former Hollywood actress turned restaurateur finds small town life to be more than she imagined when she volunteers at the children's theater. But it's not without its bumps thanks to the handsome theater director. A Waltz for Amber: A local ballet teacher and a high school choir teacher are at odds over their holiday performances. Can these two overcome their differences and find true harmony in time for Christmas?